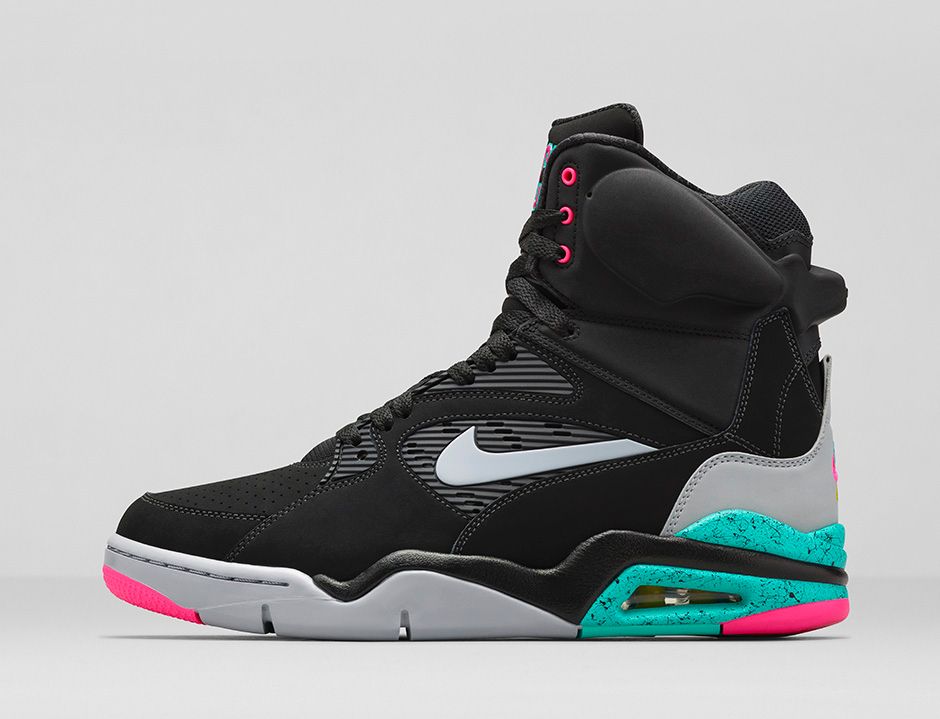 NIKE AIR COMMAND FORCE: FROM THE BLACKTOP TO THE RIVERWALK

The Nike Air Command Force first touched down in 1990 during a golden age for hoops. This time was marked by signature silhouettes with features as big, bold, and striking as the icons who laced them on the court. Over two decades later, the sneaker that defined an era of basketball excellence makes its long-awaited return to the streets.

A leader of the Force lineage, the Nike Air Command Force kept big men on top of their game with maximum support and impact protection. The elevated design is also recognized for its vibrant color schemes, celebrated with this modern take on the timeless hoops classic.

The Nike Air Command Force returns this fall in true form, complete with its fully-functional Air-Fit System. The system consists of an inflatable Air bladder placed in an anatomically correct position behind, above and below the ankle. The Air-Fit System can be inflated by pressing the bladder located on the lateral side of the shoe, and deflated to create a desired fit and feel by depressing the valve cylinder on the heel.

From the blacktop to the Riverwalk.
---
BMF Hoops: Bringing you the best and latest in basketball footwear, sportswear, and equipment in amateur, NBA, and world pro hoops – only at Baller Mind Frame.