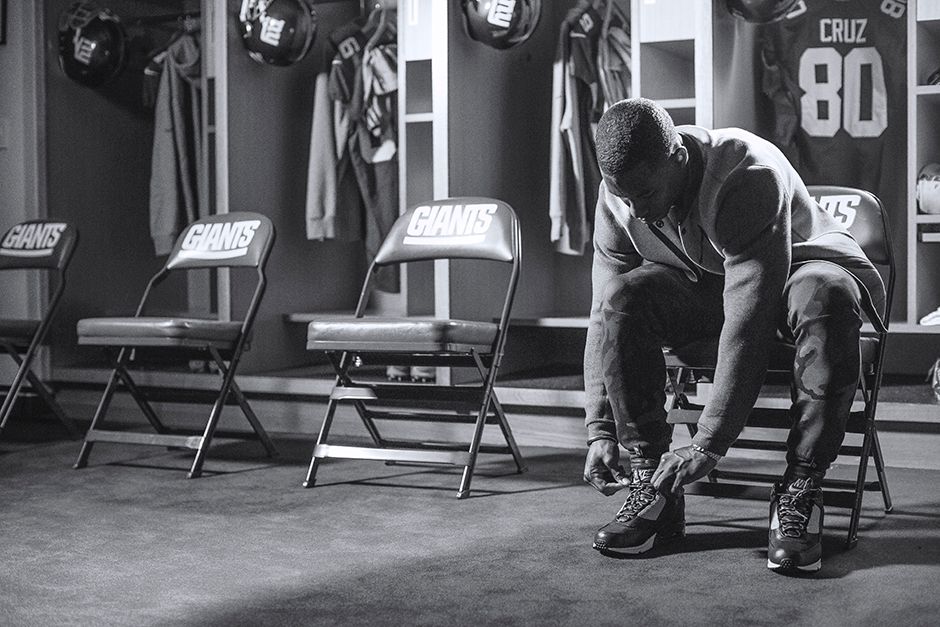 TECH PACK: BLEND IN TO STAND OUT.

Nike Tech Fleece returns representing the next generation of classic sport apparel. Offering the ultimate in lightweight warmth for everyday use, the Nike Tech Fleece collection brings to life the modern look of sport.

Complete with an innovative thermal construction, the Tech Fleece Pants are back with a new camouflage look. Two types of the traditional pattern have been utilized with shades of black canvasing one pair and green highlighting the other. Despite the color change, the pants return in true fashion with all the necessary, technical detailing to keep you warm and comfortable: A ribbed waist and cuffs provide a snug fit. Insets at the knee allow for a greater range of motion. Side pockets let you store your essentials. And, most evident, the design's double-faced fabric is soft to the touch for enhanced comfort.
---
BMF Style: The Baller Mind Frame is more than the ball – it's the lifestyle that surrounds the ball. BMF Style brings you the best styles in sportswear, fashion apparel, and accessories for when you're away from the venue of play, whether you're checking for new gear or for your favorite athletes' pieces outside of the locker room.