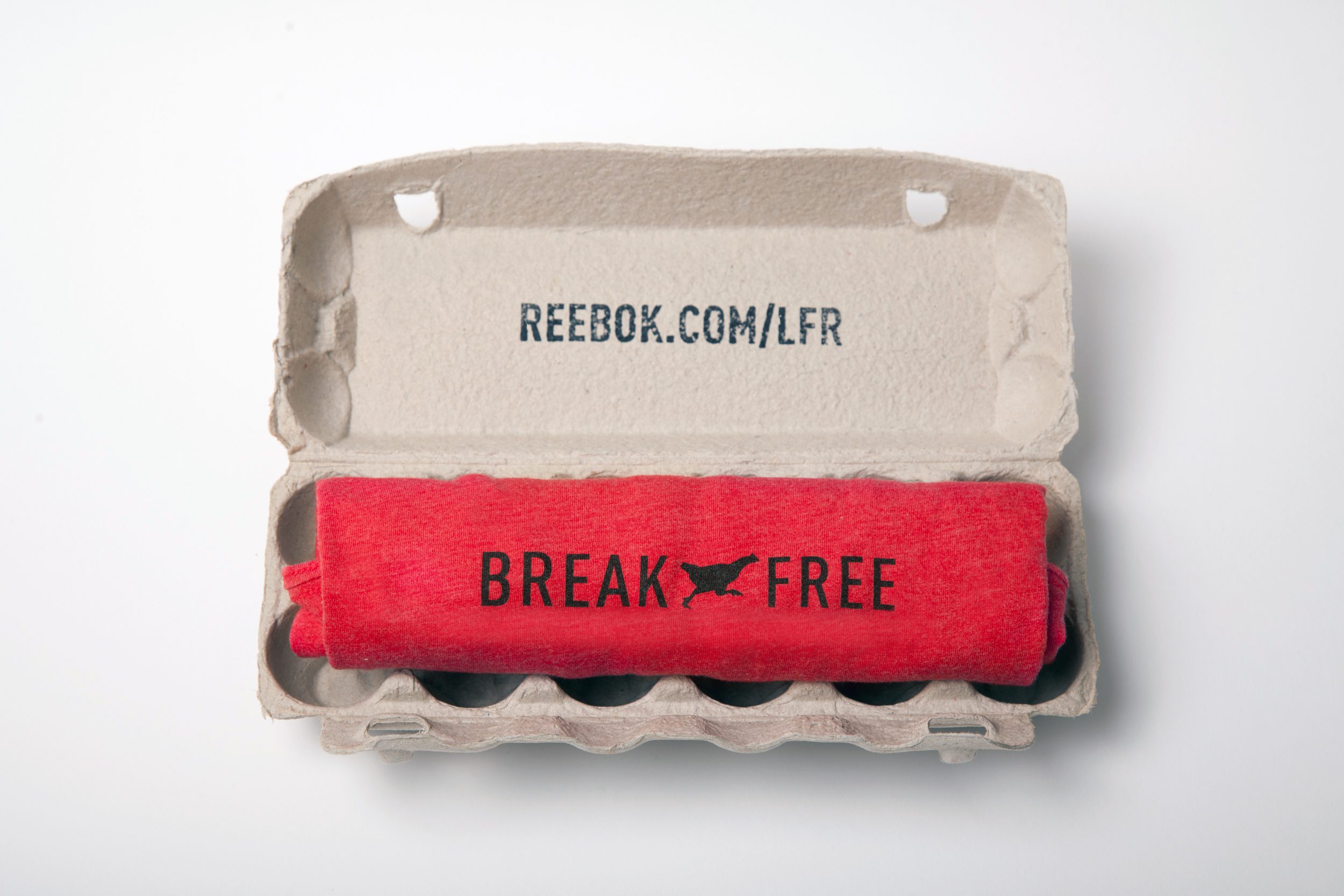 Courtesy of Reebok.
Earlier this week, Reebok challenged the fitness culture status quo with the release of "Free Range" – a captivating video starring a chicken that encourages people to escape a culture that promotes monotonous, uninspiring activities and take on a more engaging approach to physical activity that inspires lifelong commitment.

Released mid-January to coincide with the time that New Year resolutions are most commonly broken or fail, Reebok wants to send a clear message that the reason people fall off the wagon and go back to their sedentary habits is because they've bought into a fitness culture that is broken – one that should be traded in for an untethered, inspiring health and fitness lifestyle.

"At Reebok we believe you shouldn't make resolutions for only a year; rather, you should make them for life," said Matt O'Toole, Reebok Brand President. "This is why we work with partners such as CrossFit, Spartan Race and Les Mills; fitness inspiration that provides the motivation to live out your resolution — motivations like community, versatility and pushing limits. Reebok believes an active life goes beyond physical benefits; it's about bettering yourself mentally and socially as well. This is a point of view embodied in the brand's new symbol, the Reebok Delta."

The video, http://reebk.co/LFR created by Venables Bell & Partners, depicts a daring chicken escaping from its coop in the search for a more fulfilling and rewarding "Free Range" lifestyle. Running freely across fields and overcoming a number of obstacles that get in its way, the film brings to life Reebok's approach to fitness and encourages people to embrace a new path to physical activity – one that is unrestrained and promotes an inspiring health and fitness lifestyle.

[youtube]https://www.youtube.com/watch?v=dYcvnzNllFY[/youtube]

Yan Martin, Vice President of Global Brand Communications at Reebok, says, "Some might wonder why the star of our new film is a chicken. Like our humble chicken, who escapes his coop in search of greener fields, we are encouraging people to break free from conventional fitness resolutions to push themselves and their fitness."

Earlier this month, Reebok mined social media channels and identified consumer's New Year's resolution posts that were in line with Reebok's philosophy. Each of these consumers will be surprised and delighted with a one-of-a-kind t-shirt that features their very own resolutions printed on them. They will all be sent via egg-carton shaped packs as part of the campaign launch, urging them to #LiveFreeRange and share their experiences online. The t-shirts are designed to be a source of inspiration not only for the recipient but also for those around them.
---
BMF Training: Being a baller isn't just about what you've done in the box score – it's about how you prepare to ball when you're away from it. BMF Training is about bringing you the latest in training footwear, apparel, and equipment that can help you raise your game and also give you insight into what the best athletes are wearing in preparation for their battles on the big stage.