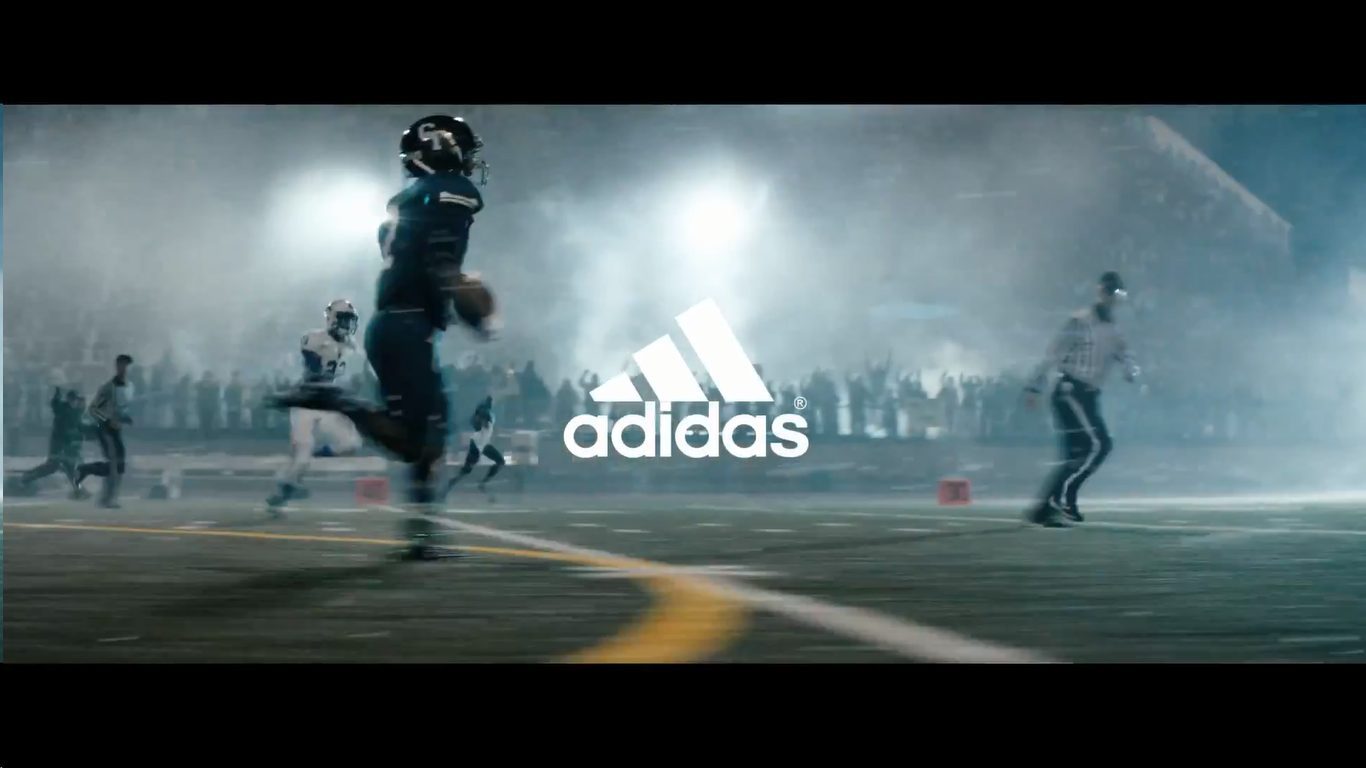 See the debut video from adidas' Sport 15 film series and images, courtesy of The Brand With The Three Stripes.
[youtube]http://youtu.be/uiQVkoDlBbQ[/youtube]
adidas today rolled out a new series of films featuring DeMarco Murray, Jimmy Graham, John Wall, Joakim Noah, Damian Lillard, Derrick Rose, Sammy Watkins and Andrew Wiggins as part of its long-term investment in sports and growing its North American business.

"We are challenging everything we do in the U.S.," said Mark King, adidas Group North America president. "We're rewriting our playbook to regain relevance with the American athlete. We are signing the best athletes across key sports, partnering with top colleges and leagues and bringing innovative product to market. All of this energy comes to life in our new campaign that allows us to have a sustained conversation with athletes year round using some of the best names in sports. We are in the midst of our most aggressive effort to drive growth in the U.S."

The new film series called Sport 15 features a 60-second hero spot called Take It, which debuted online today and will air for the first time during NBA All-Star Saturday Night on TNT. Lionel Messi, Gareth Bale, James Rodriguez, Luis Suarez, UCLA, Long Beach Poly (Calif.) High School, St. Xavier (Ohio) High School and Cass Technical (Mich.) High School are also among the stars.

"Sport 15 is more than a campaign. This is a long-term investment into our brand," says Eric Liedtke, adidas Board Member responsible for Global Brands. "adidas has a longer legacy in every sport than any of our competitors. We know sports and athletes better than anyone else."

The film series brings to life what can happen in a split moment in sports. It looks at the unique role sports plays in our culture where every moment is a chance to redefine yourself and create something new for you or your team.

"In sports, no one owns today," said King. "Every minute of every game is up for grabs and yours for the taking."

The film series complements adidas' ongoing efforts to drive the business in North America. adidas recently announced two landmark partnerships with the University of Miami and Arizona State University. In January, adidas unveiled its most technically advanced running shoe yet, the Ultra Boost. Last week, adidas offered custom Porsche® 911® Carrera® sports cars to the three fastest prospects who sign with adidas prior to running their official 40 yard dashes later this month. This weekend, adidas will be front and center at NBA All-Star with the official uniforms, signature footwear for John Wall and Damian Lillard, the launch of Superstar with Pharrell Williams and the highly anticipated Yeezy Boost collaboration with Kanye West.

"This is just the start of our investment in the U.S.," said King. "We're like an undervalued stock and we're coming out big this year. This is not a short-term play. Season in and season out we're going to bring new stories to athletes."
---
BMF Training: Being a baller isn't just about what you've done in the box score – it's about how you prepare to ball when you're away from it. BMF Training is about bringing you the latest in training footwear, apparel, and equipment that can help you raise your game and also give you insight into what the best athletes are wearing in preparation for their battles on the big stage.