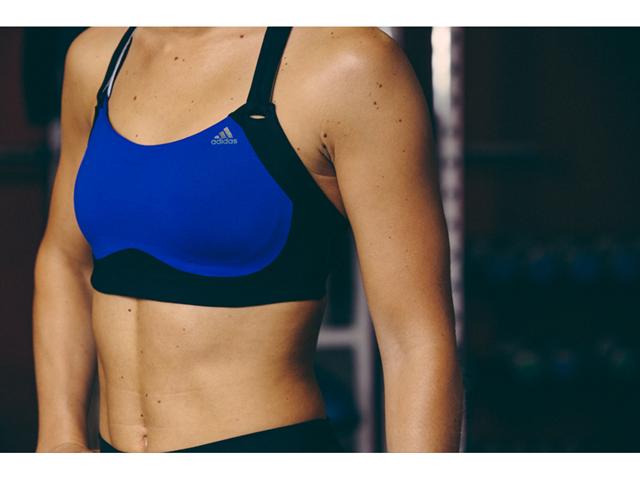 I've been active in sports since I was 13. I've played basketball for 10 years and fitness-train now. Even though these type of sports aren't very much comparable, they can be very intensive. Whether I have a basketball game or run or do any type of fitness exercise, as a woman, women need one thing which is crucial to the activity — stability in your boob area — behold, the adidas High-Impact Bra.
Yes, ladies! It seems like adidas has listened and made a resolution for our struggle — the High-Impact Bra is especially made to give us support through the most intense workouts.
I like the adjustable front hook which helps finding the perfect individual fit. The straps seem very thin to me, too thin to really give a great amount of support, so I'm skeptical. The fact that the model in the pictures doesn't really have a large bosom to support doesn't strengthen my faith that it could be exceptional for larger-busted women.
All in all, however, it seems like a good product to me, in theory. (More women of different sizes depicted would've convinced me further, I should say.)
See more of the High-Impact Bra below, courtesy of adidas.