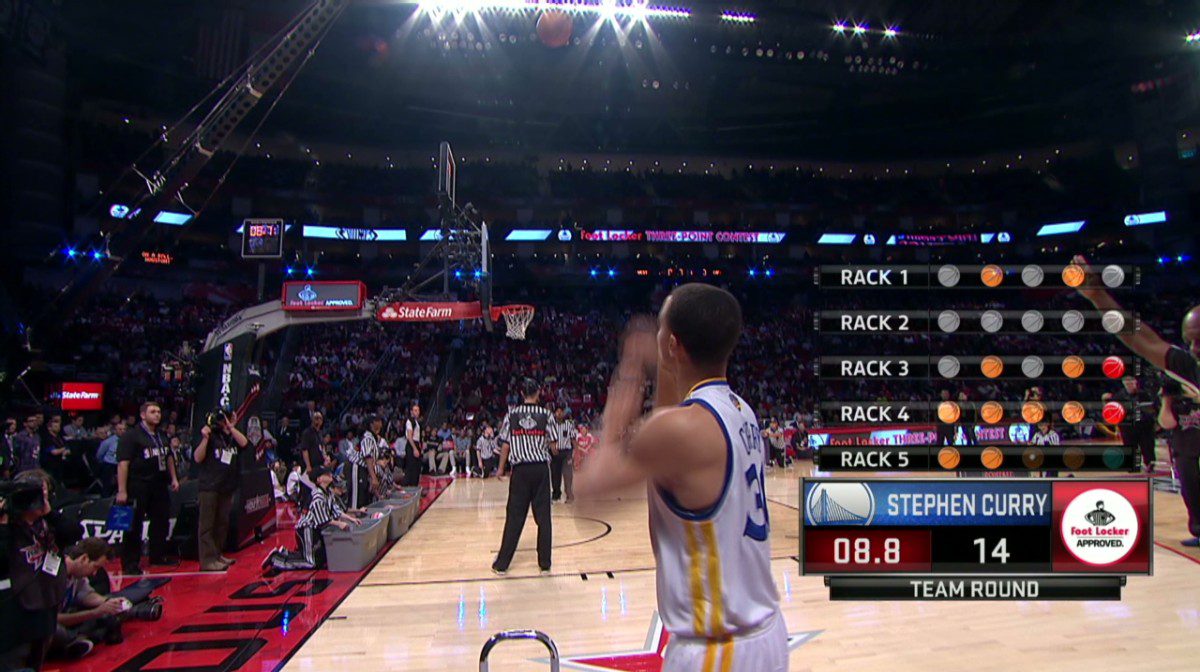 Did anyone really think Stephen Curry wouldn't win the NBA All-Star Three-Point Contest?  The Splash sibling rivalry was quickly put to bed with the performance put on by Curry.
Klay Thompson and Kyrie Irving did their best to compete in the final round, but it's rather hard to top the 27 points put up by Mr. Curry. It seemed like Kyrie may have been trying to FIT OUT by not winning the contest.
The event itself was well done as always, with perhaps the most stacked lineup of all the events on Saturday night. It was a bit awkward as it sounded like the TNT crew's "analysis" was being broadcasted over the arena's sound system. I can't imagine that is anything but incredibly distracting. Plus, they sometimes insult the players which seems like we are watching the And1 Mixtape Vol. (Fill in number of your favorite Volume here).
Kyle Korver seemed like an early favorite coming in, but he could not deliver. Being a 50-50-90 guy did nothing to help him in the contest. Does this mean the Atlanta Hawks will start to slide in the second half of the season? A stretch of a comparison?  He was competing with J.J. Redick for the "Most Suave" award, and I think it ended as a tie. From rack to rack, the hair never moves!
Side note: Was James Harden the biggest villain in the contest? From his constant lack of defense to smug face and alliance with the much-hated Dwight Howard, he has to hold that title over the several North Carolina fans who still hate Redick from his days at Duke.
Stream of consciousness cut-in. Victor Oladipo just threw down the 540 dunk as I write this so let's not give up on the dunk contest just yet. Case in point: Zach LaVine.
Bad jokes aside, this contest went exactly as many had planned. One of the best shooters in basketball history put on a show and made it look like he was in practice on any other day of the year.