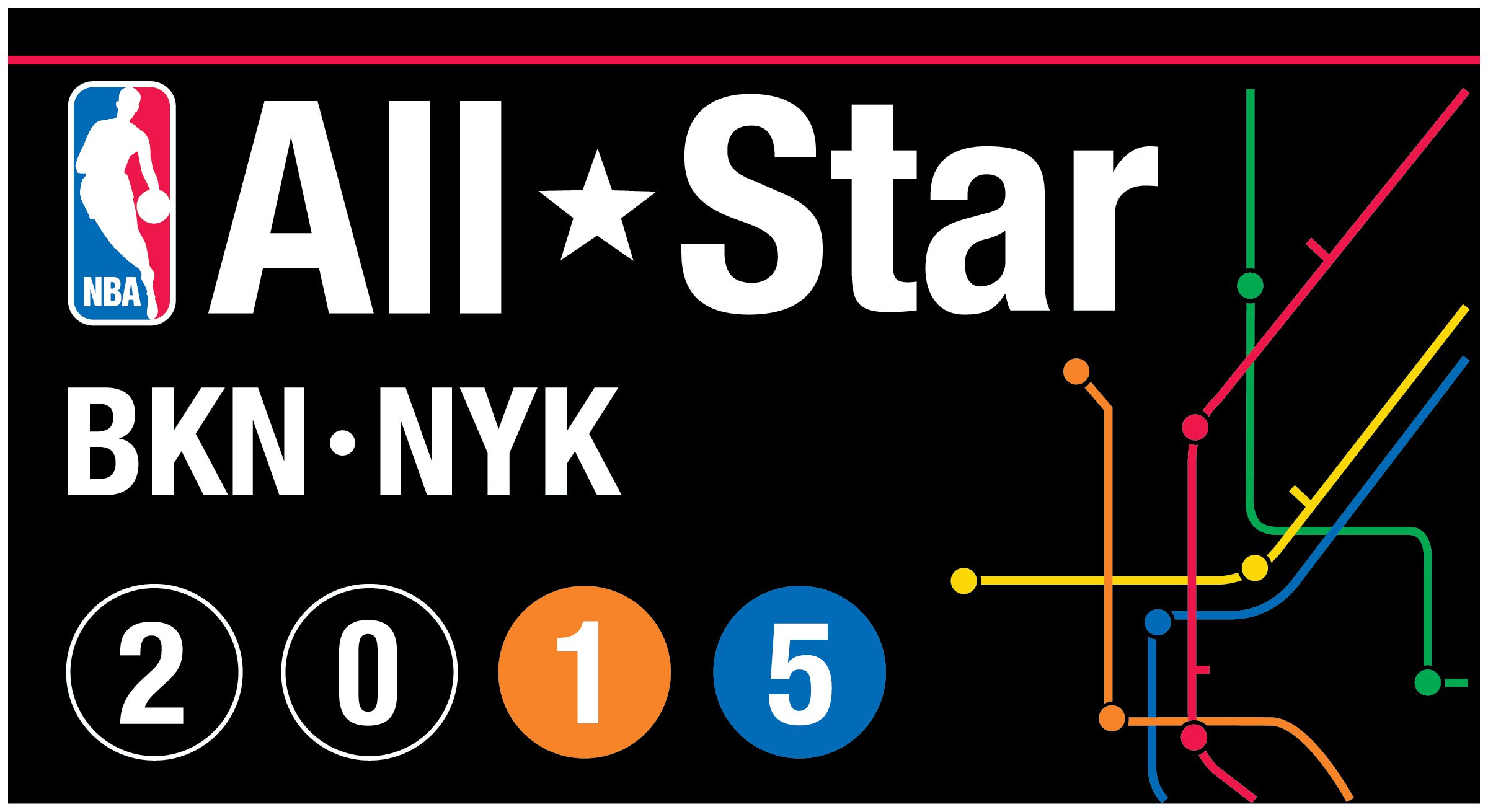 LeBron James opened this year's 2015 NBA All-Star Game with an emphatic slam, but it was Russell Westbrook who stole the show with 41 points in 26 minutes and helped the Western conference pull out the 163-158 win.
Westbrook finished one point shy of Wilt Chamberlain's record of most points scored (42) in an All-Star Game, and he did it with terrific shooting from the field. Russell shot 16-28 from the field (yeah, he took a ton of shots), good enough for 57%, and was 5-9 from the three-point line. While he fell short of the all-time record for most points in an All-Star contest, Westbrook did set record for most points in a half, tallying 27 by halftime. The Oklahoma City point guard had a blast, even while bumping his head on an amazing dunk, all the while putting the NBA on notice that the Thunder are coming.
James was looking to earn his third All-Star MVP, which would have put him in some rare company. King James finished with 30 points, five rebounds, seven assists, and a host of dunks. He set the tone for the game early on and also got them back in the game after an onslaught the Western conference in the first quarter. LeBron played an awesome game, but had Westbrook not been playing out of his mind, I'm still not sure he would have been named the MVP. There was another James on the floor, James Harden, who played an amazing game, and was just as deserving of the MVP as LeBron was. Harden put up 29 points, eight rebounds, and eight assists.
There were several guys who were valuable to their teams, like Stephen Curry of the Golden State Warriors . Curry only put up 14 points, but the dribbling clinic and passing drills he ran on the Eastern conference definitely gave the fans watching plenty to "ooh and ahh" about. It could even be argued that this game was a slight passing of the torch from LeBron James, as the most popular player in the game to Curry, who earned the most All-Star Votes and has become one of the most popular players in the NBA.
The East was coached by Mike Budenholzer of the Atlanta Hawks who are currently sitting on 43 wins and are a dark horse pick to win it all this year. During the second and third quarter, Budenholzer used his four All-Stars, Al Horford, Paul Millsap, Jeff Teague, and Kyle Korver to get the the East back into the game. In fact, it was that lineup that was able to get the game knotted up at 122 all heading into the fourth quarter. Korver made us forget that he was a replacement for Dwyane Wade ,as he put up 21 points using that sweet jump shot that we have all come to know and love, especially those of us who are Hawks fans.
Another storyline in this game was New York Knick, Carmelo Anthony who has been playing injured. He has not been shy about saying he may have season ending surgery, which given the way the team has been playing, it would not hurt. There was murmuring as to whether Anthony should even play in the game if that was the case. Many analysts and fans alike were under the assumption Anthony would start the game, play a few minutes, then chill out like Tim Duncan and Dirk Nowitzki. However, Anthony played 30 minutes. He struggled from the field but he played a good chunk of minutes. Needless to say, if and when Anthony decides to shut it down, fans will point back to this All-Star Game.
The 64th All-Star Game also marked the first time a pair of brothers have ever started in the contest. Pau Gasol, who is experiencing a revival with the Chicago Bulls, and Marc Gasol of the Memphis Grizzlies both faced off at the opening tip of the game, with Pau controlling possession.
This was highest scoring All-Star Game since it's inception. There was a total of 321 points scored, and the 165 scored by halftime was also a record. As usual, there was no defense involved in this game until late, but it was one the more competitive All-Star Games the NBA has had in quite some time. And with majority of the players involved being on teams that will be in the playoffs, fans should expect an exceptional second half of the season.