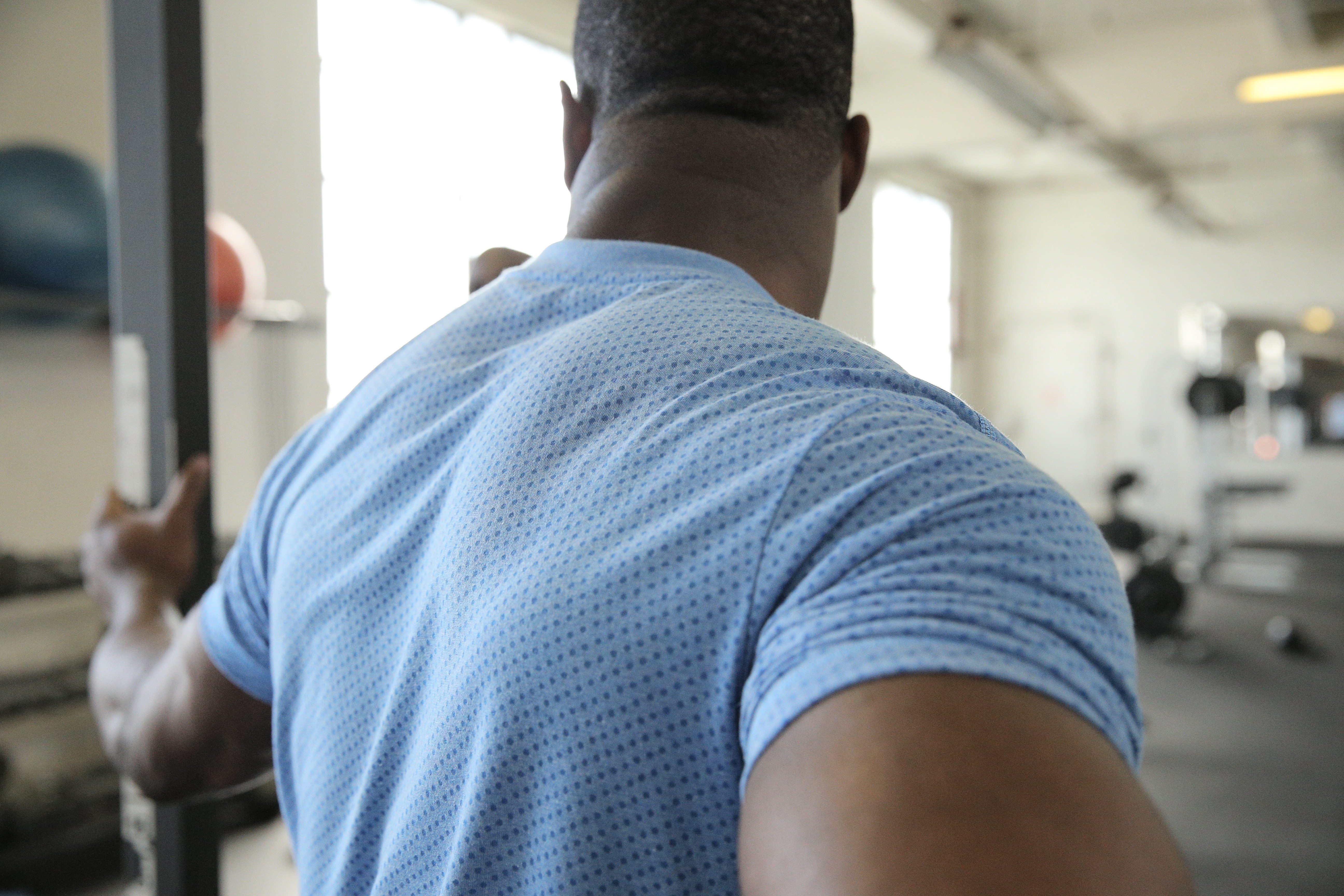 Training is central to sports, and for many people that aren't professional athletes or pros-in-training, it's a vital activity in life. Comfort is always a necessary thing — usually when you feel good, you perform better, so if the clothes aren't optimized for your sessions in the gym, you may be more apt to stop or train less frequently, but that isn't in adidas' plans for athletes.
The Brand With The Three Stripes has now debuted the adidas Climacool Aeroknit Collection to address the comfort issue and make training more fulfulling — please see all of the features of the new apparel for men and women, through video and photos, courtesy of our three-striped friends.
[youtube]http://youtu.be/H7Ee5k-5d_U[/youtube]
adidas introduces Climacool Aeroknit, an apparel collection featuring a gradient burnout pattern that provides breakthrough breathability. With more ventilation, athletes can stay cooler and train longer.

adidas designers used body mapping and thermal imaging to determine where athletes need the most breathability. Burnouts are strategically located in high perspiration zones on the back, chest and shoulders to allow for increased air flow, enhanced cooling and accelerated drying time.

"adidas brings intuitive technologies to life that benefit athletes through every step of their training," said Kate Ridley, vice president of training at adidas America. "Climacool Aeroknit rewrites the playbook in terms of breathability."

Climacool Aeroknit's unique burnout fabric uses a cotton/polyester blend for a soft touch and comfortable fit. A pre-dyed screen printing process uses ink to dissolve the cotton in specific areas, exposing the polyester underneath and opening up the fabric structure to enhance ventilation.

"Every minute of every day is for the taking – even in the offseason," said DeMarco Murray, running back for the Dallas Cowboys. "Climacool Aeroknit keeps me cool and comfortable when I hit the gym so I can train harder and come back even stronger next season."

The Climacool Aeroknit collection, which includes tees, tanks and shorts in 10 heathered colors for men and four colors for women, is available now from $28 to $35 on adidas.com and at select retailers nationwide.

Follow the conversation on Twitter at @adidasUS and #Climacool.
---
BMF Training: Being a baller isn't just about what you've done in the box score – it's about how you prepare to ball when you're away from it. BMF Training is about bringing you the latest in training footwear, apparel, and equipment that can help you raise your game and also give you insight into what the best athletes are wearing in preparation for their battles on the big stage.