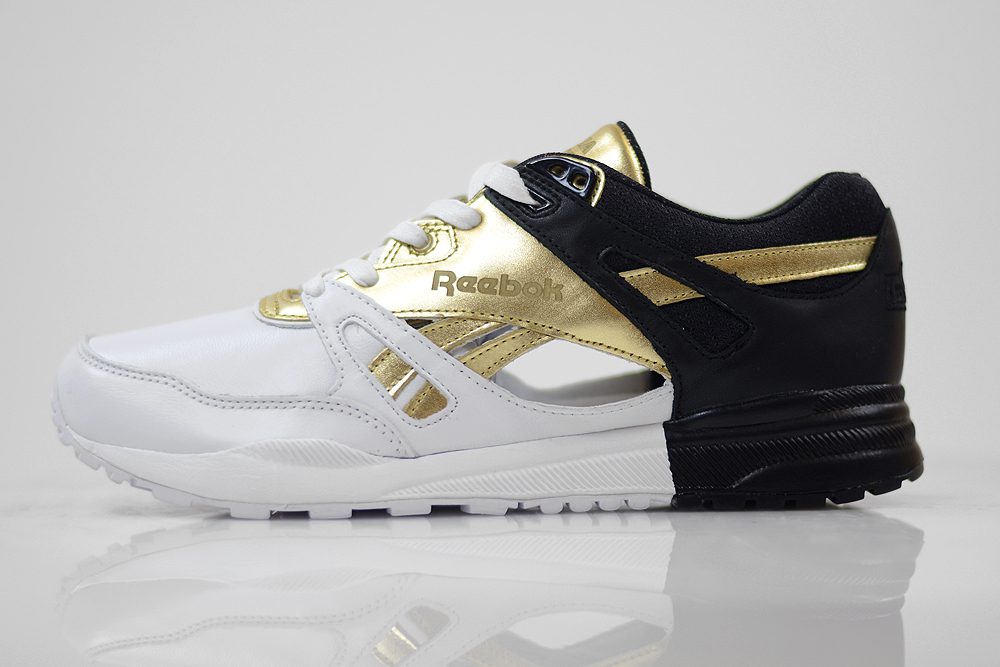 First of all, can we please take a moment to appreciate the fact that Reebok is releasing another women's sneaker that was born thanks to a collab? Thank you Reebok. Another collaboration is dropping and it's — again — a women's adaptation of a classic. This time's victim (a good thing, by the way) is the Reebok Classic x Antonia Ventilator.
Antonia Milano produces high end women's accessories, and so it's only right that she fancied up a classic like the Ventilator. It's black, golden, and white, which I like. I love the color combination. It looks clean and suits the classic silhouette perfectly. One wild thing about the sneaker is that the netted inset panels are missing on both sides of the shoe. Honestly, it's a kind of weird detail, but I can't really tell if I'm feeling it or not. I think I do, because it gives it clean look, a bit of a twist, and makes it different and special.
I'm excited about what else is going to happen to the Ventilator, since this year marks its 25th anniversary. It's still early in 2015 and Reebok has already started out strong.
Photos courtesy of our friends at Sneaker News, a Complex Media partner.