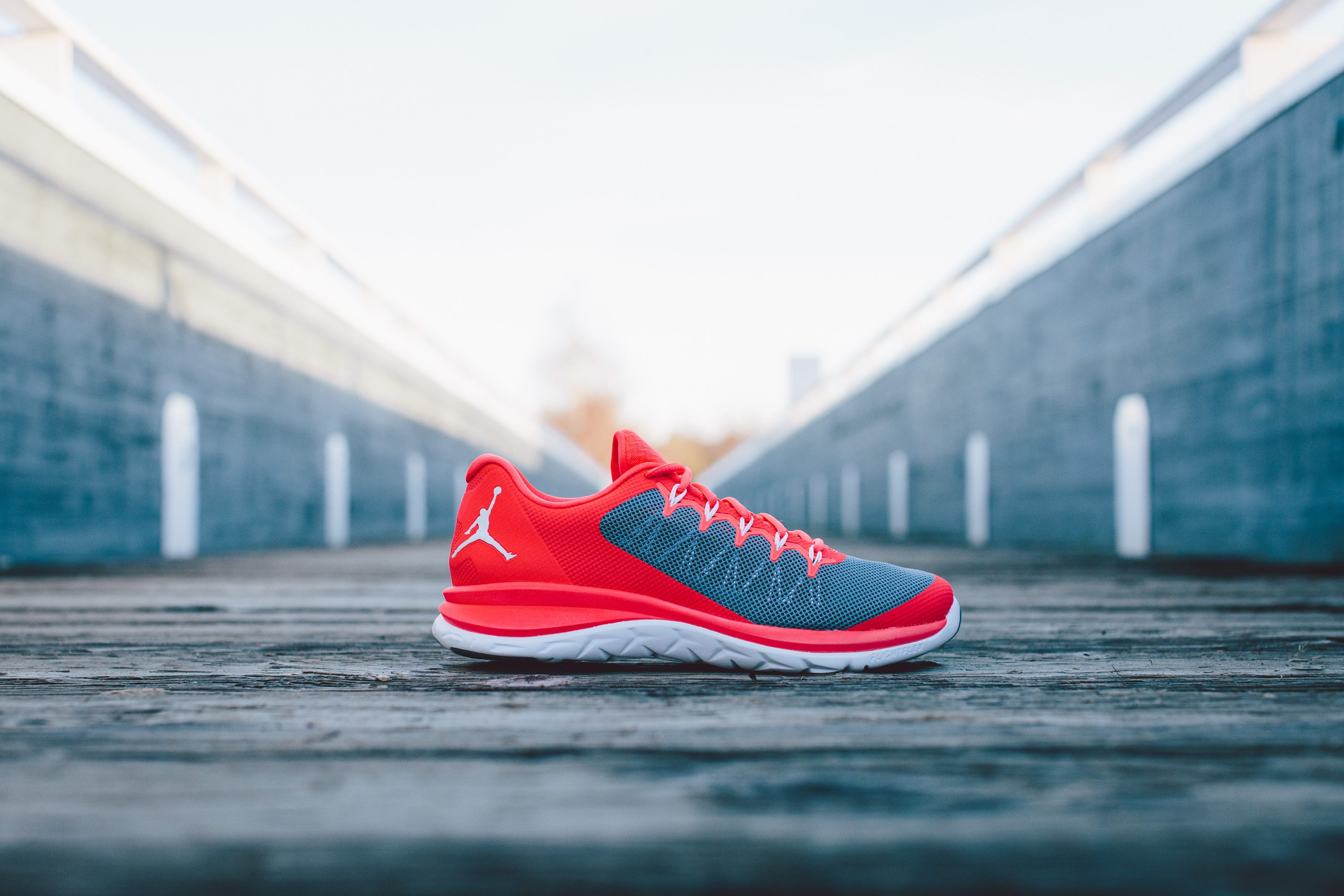 Jordan Brand is extending its line of non-basketball shoes and releases another runner — the Jordan Flight Runner 2. Nothing too wild, it's a runner for everyone who relies on Jordan during non-basketball sports activity. The colorways are nice, and the shoe's design makes it possible to wear the shoes throughout the day without looking like you left the track while running errands.
The shoe has Flywire technology, which makes it stable and light through the upper, but I can't tell too much about the sole's feel; I'm sure that it'll remind of an evolved Nike waffle sole. While running, you'll definitely have a lightweight shoe that has the natural shape of your foot and a very flexible sole, both of which are in vogue today in running and training. The Flight Runner 2 has all that.
All in all, I'm sure that everyone who has had jogged or worked out in Nike runners will find a similar product in the Flight Runner 2 and be satisfied. Lastly? Another positive aspect is definitely the prjce point — at $120, the Flight Runner 2 is still not cheap, but it retails for less than a Nike Flyknit shoe, for example, but will probably perform similarly, so you're getting some additional value.
Photos courtesy of Nike