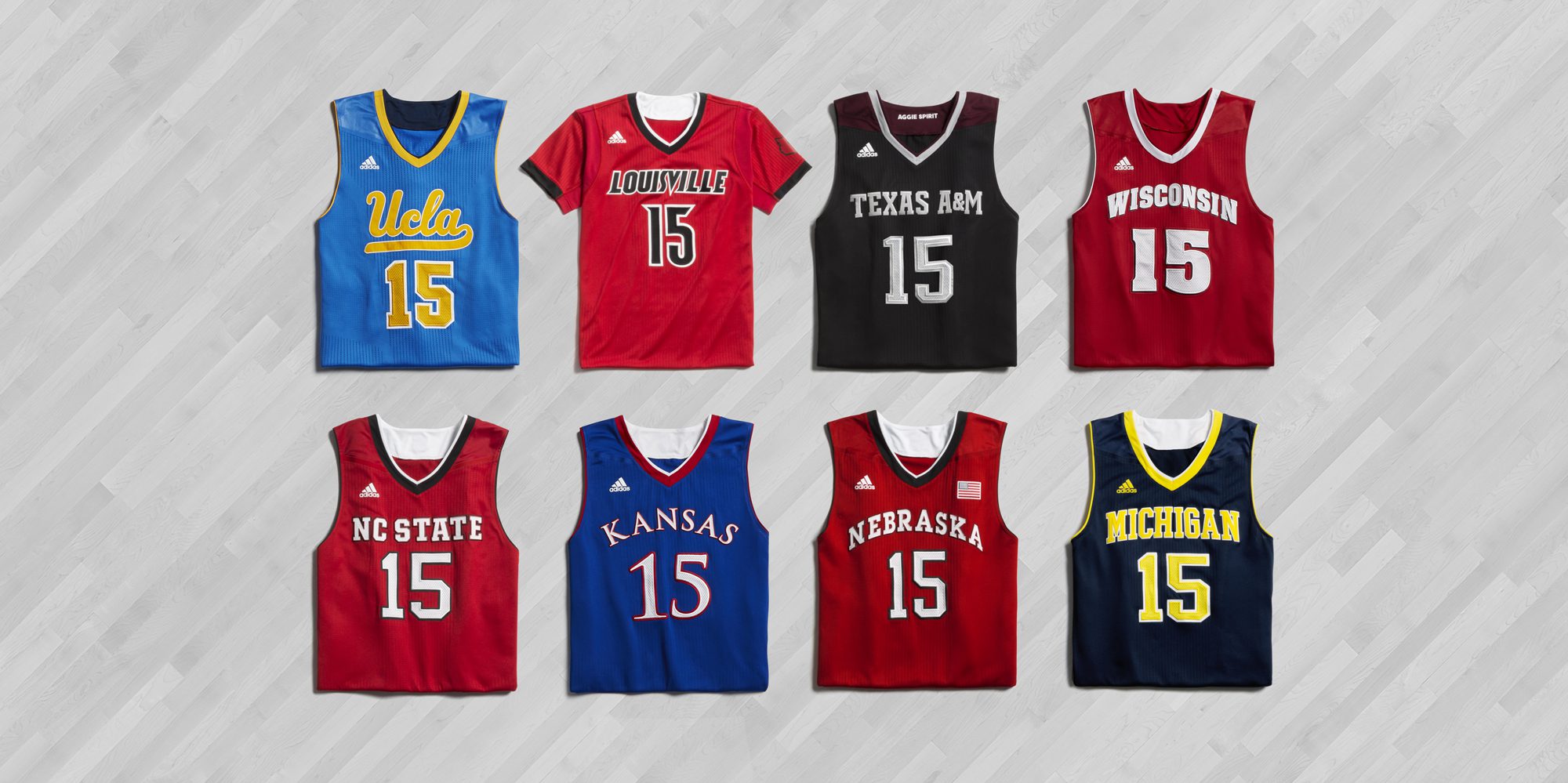 Annually, adidas has made a tradition of outfitting its highest-profile NCAA men's basketball teams with special tournament uniforms, and 2015 is no different with the Made in March collection.
See all of the new unis and such, courtesy of our friends at adidas.
adidas today unveiled the Made in March uniform and footwear collection for eight of its college basketball teams to wear during the 2015 NCAA basketball postseason. Designed with adidas' most innovative and advanced apparel and footwear technology, the uniform system is designed to help athletes play at their highest levels during college basketball's biggest moments.
Teams wearing the collection include NC State University, Texas A&M, University of Kansas, University of Louisville, University of Michigan, University of Nebraska, University of Wisconsin, and UCLA.
The new uniforms feature enlarged team logos on the short and an extended waistband that allows players to display their school colors even when wearing home whites. Evoking a throwback feel, the asymmetrical leg trim on the shorts is inspired by the teams' retro uniform styles.
Teams will lace-up the latest adidas basketball footwear including new colorways of the D Lillard 1, J Wall 1 and D Rose 5 Boost signature shoes from NBA All-Stars Damian Lillard, John Wall and Derrick Rose.
The Made in March footwear collection with be available March 6 at adidas.com.
Stay tuned to the adidas Basketball Facebook page, and follow on Twitter and Instagram with #MadeInMarch.