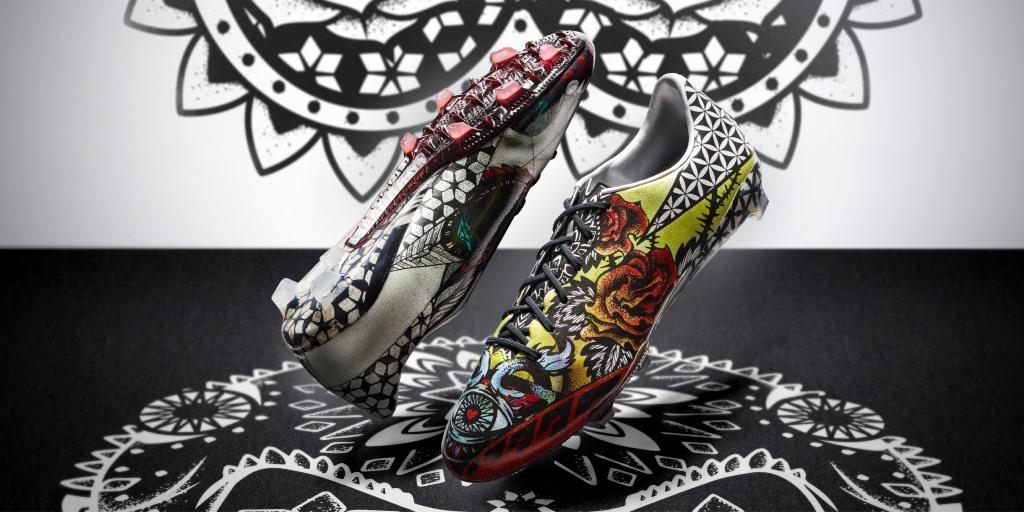 Today's athletes are a new entity of sports instruments altogether in several ways, but looks for sure. And just as things evolve, styles evolve and old taboos become the norm — that is essentially the history of the tattoo in professional sports. Before you were considered a bad boy for getting ink, and now, some of the most media-friendly athletes in the world sport ink, so why shouldn't your shoes — or rather your new soccer cleats? For you ink aficionados who love the pitch, enter the adidas adizero F50 Tattoo Pack for the game between the goals, courtesy of our friends at The Brand From The Three Stripes.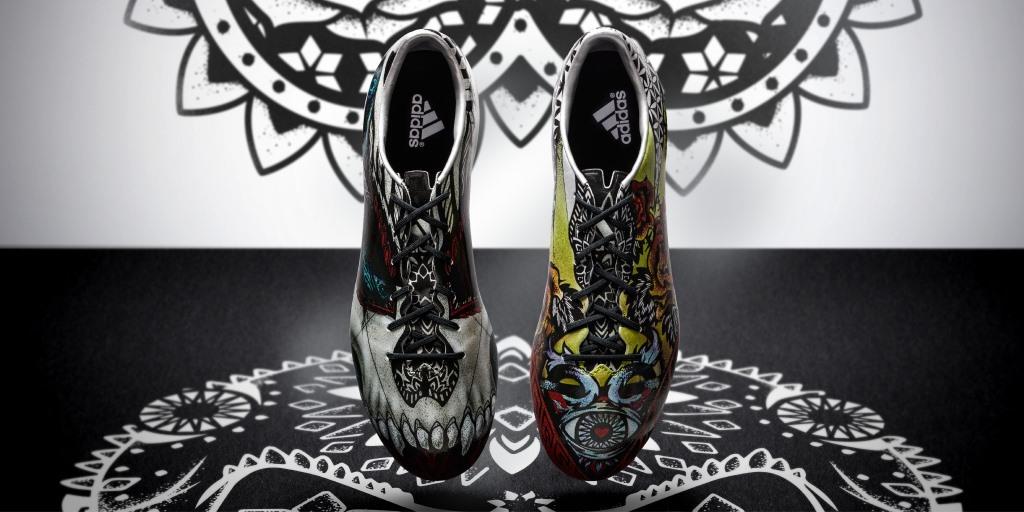 adidas today launched a limited edition redesign of the adizero F50 as part of the #ThereWillBeHaters collection: the new adizero F50 Tattoo Pack.

The design of the adizero F50 Tattoo Pack represents the creativity and self-expression that only the very best players are capable of. The left and right cleats feature separate motifs that bring to life the themes of "love" and "hate."  The right cleat features a menacing black skull motif emphasizing strength, power and hatred. The left cleat is designed with bright colors and diverse designs including a rose design that symbolize a player's love of the game.

The new Tattoo Pack cleat features all of the product innovations that make the adidas adizero F50 the ultimate weapon to maximize speed and maneuverability. The 3D dribbletex layer on the upper optimizes speed dribbling in all conditions while the grip texture, stud configuration and second level of traction on the forefoot base provide maximum maneuverability.

The limited edition adidas adizero F50 Tattoo Pack boots are available to purchase on March 9 on adidas.com, soccer.com and at specialist retailers worldwide. For further information please visit adidas.com or go to facebook.com/adidasSoccer or follow @adidasSocer #ThereWillBeHaters on Twitter to join the conversation.