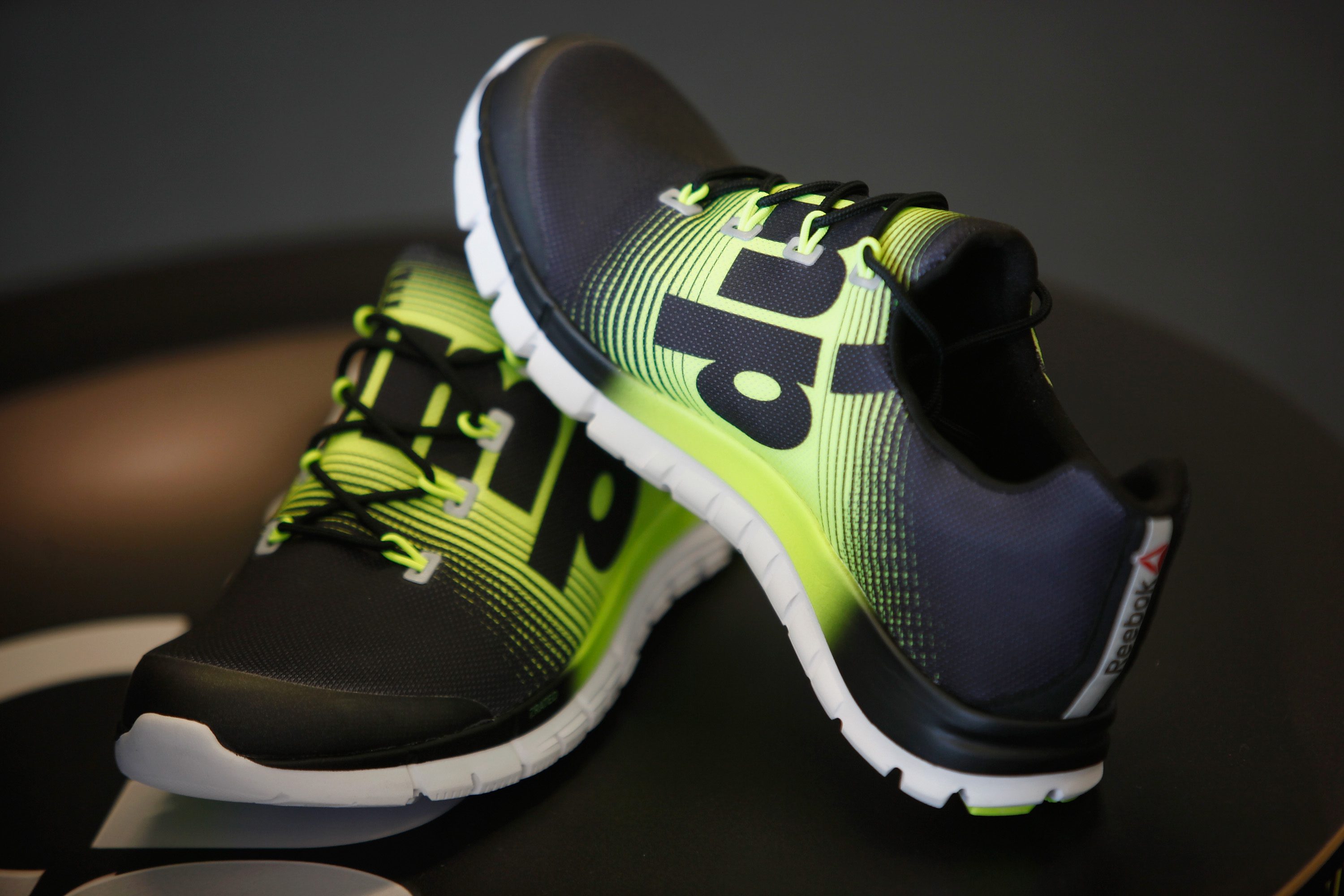 Today, the Reebok ZPump Fusion has been made available worldwide via Reebok.com and Finish Line, but there was a whole unveiling that featured some of the top people in sports and entertainment prior to its wider release.
See all of the details here at Baller Mind Frame, courtesy of our friends at Reebok.
Reebok, the global pioneer in fitness innovation, launched the revolutionary new ZPump Fusion in New York City; a running shoe that uniquely conforms to any foot.

The ZPump Fusion was unveiled at a premium and dynamic launch event where guests explored, through interactive HD projection, how Reebok has revolutionized its iconic innovation – The Pump technology – to create ZPump Fusion.

"New York City has a unique fusion of different types of people from all over the world – many of which have a serious passion for running and fitness. The ZPump Fusion is a huge step forward in the Reebok running category so we wanted to come here for what is one of the brands biggest and most anticipated launches in our recent history," said Matt O'Toole, President – Reebok Brand.

Boasting a new and proprietary air-filled cage that surrounds and molds to any foot providing a custom, locked-in fit, the ZPump Fusion represents a revolutionary new approach to The Pump technology.

"Many running shoes are developed around a rigid, factory-developed last shape that can never be a true representation of your unique foot. The ZPumpFusion is completely structure-less when not inflated and then molds to the individual shape of your foot once you put it on and inflate. It conforms to the shape of your foot to give you a locked-in, custom fit when you run. To get that security, you may need three pumps or you may need eight pumps – it is fully customizable for each person," said Paul Litchfield, original inventor of The Pump and Head of Advanced Concepts – Reebok.

Jon 'Bones' Jones, UFC© Light Heavyweight Champion and Reebok ambassador, also attended the launch and put the new ZPump Fusion through its paces alongside other guests and Reebok ambassadors.

"When Reebok talk about the ZPump Fusion, you can hear and feel the passion in their voice. Having now seen it and tried it on for myself, I can understand why. As an MMA athlete, running is crucial component to training and the ZPump Fusion will give me the fit and control I've been looking for in a running shoe," said Jones.

Unlike a traditional running shoe which is often made up of over 40 individual parts; the Reebok ZPump Fusion is made up of just three key parts, meaning no rigid components that restrict movement in the foot. Each of the three parts in the ZPump Fusion works together to deliver improved fit and control.

The Pump technology – The revolutionary air-filled cage is lightweight and fully customizable that pumps up and wraps around the individual shapes and contours of the foot to deliver a custom, locked-in fit to achieve maximum performance.

The Fusion Sleeve – The Fusion Sleeve is a four way stretch sleeve that holds together the key components of the ZPumpFusion. A lightweight and seamless compression sleeve, it fuses The Pump technology to any runners' foot to provide improved control and comfort as they run.

ZRATED outsole – The high-speed, underfoot performance that is essential to any high tempo running shoe is provided by the ZRATED outsole. Inspired by high performance ZRATED tires, the edges and underfoot grooves provide increased handling and control so runners can stop, start and turn on a dime.

When The Pump actuator on the heel of the ZPump Fusion is pushed, air is channeled through the valve and into the cage enabling it to fill and clasp around the upper and heel in a way that is unique to each foot. To release the air, runners can simply deflate using the release valve.

"The evolution we have made to The Pump technology in the ZPump Fusion is a huge step forward for Reebok and is in keeping with our constant drive for new innovations. Runners have been waiting for a shoe that can be customized to their individual foot shape. The Reebok ZPump Fusion is the shoe that does it. We are excited to get it on the feet of runners because we know they will feel the difference immediately" said Bill McInnis, Head of Running – Reebok.

Revolutionizing The Pump technology with the unique Reebok ZPump Fusion is part of the global fitness brand's mission to change how people perceive and experience fitness. Reebok has issued a bold challenge for the world to "Be More Human" as part of its new brand campaign; a unique point of view that embodies the brand's new Symbol, the Reebok Delta.

"Reebok believes that by pushing ourselves to the brink and testing our limitations, we become better partners, leaders, parents and better friends. By adopting a Reebok approach to your fitness lifestyle, you can aim to be the best you can be socially, mentally and physically. To be more in tune with that natural, human part of yourself that fitness can explore", said O'Toole.

"The ZPump Fusion doesn't just provide a locked-in fit for your feet, it also locks you into focus so you can push your body, test those limits and Be More Human".
---