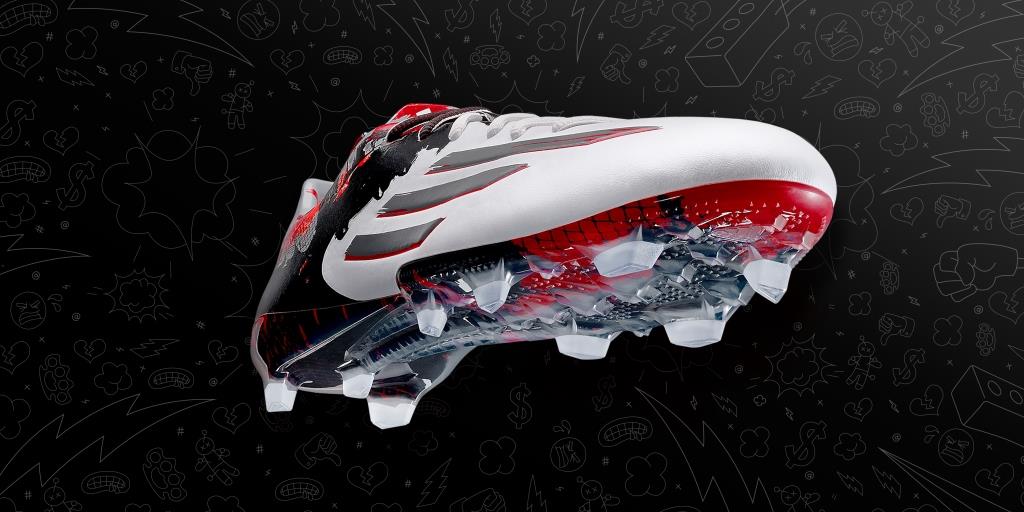 adidas unveiled the Pibe de Barr10, inspired by the Barrio of Las Heras, Rosario, where Messi learned to play the game. Designed in collaboration with Rosario-born graphic artist Ignacio Valenti, the Pibe de Barr10 pays tribute to Messi's childhood. Fusing urban-inspired raw brush strokes with polished sleekness on the synthetic hybrid touch upper, the cleat embodies Leo Messi's soccer style. The speed traxion stud alignment and outsole are modeled on sprinters' spikes, to provide the speed and agility to dominate on the pitch. 360˚ DRIBBLETEX coating provides for unprecedented control. In wet or dry conditions, the ball will stick like glue.

"I did leave Rosario when I was young, but I still have my people, my neighborhood, and my favorite spots. Pibe de Barr10 have a lot to do with my life, my childhood and a lot to do with me," said Leo Messi.

Leo has been directly involved in 24 La Liga goals this year; no other TEAM has scored more than 21. His most recent hat-trick made him the all-time leader in La Liga hat-tricks, at just 27. Messi will wear the Pibe de Barr10 from Wed., March 18., with the cleats available to purchase the following day on adidas.com and select retailers. The cleat is a part of the #therewillbehaters series that celebrates the "hate" at the heart of soccer. You don't get to be the best in the world by listening to the doubters.

For further information please visit adidas.com/soccer or go to facebook.com/adidassoccer or follow @adidassoccer #ThereWillBeHaters on twitter to join the conversation.
Courtesy of our friends at adidas.