adidas' Boost technology has really lit up the footwear industry, and enthusiasts of sports, especially. As The Boston Marathon comes upon us, adidas has created a new customizable version of its latest Boost runner — the adidas mi Boston Supernova Glide Boost 7.
See the new runner here at Baller Mind Frame, courtesy of our friends at adidas.
Today adidas unveils the mi Boston Supernova Glide Boost 7 for those running the greatest road race in the world next month and their fans. With the classic Boston Marathon logo on the tongue, this shoe is customizable in ten colors including Night Flash, the official 2015 color. Runners are able to include up to 10 characters on the side of the shoe or their PR after the race to commemorate their accomplishment in the 119th Boston Marathon.

The adidas Supernova Glide Boost 7's redesigned upper is sleek, slimming and stylish while maintaining the legacy and performance integrity of Supernova footwear. The adaptive Techfit provides a smoother silhouette that's more flattering to the female foot. The men's Supernova Glide Boost is designed for technical perfection with subtle updates including a more lightweight midfoot and forefoot overlay to provide a more secure fit.

The mi Boston Supernova Glide Boost 7 is available for purchase now at adidas.com for $149.

Join the conversation on Twitter at #boost and @adidasUS and check out facebook.com/adidasrunning.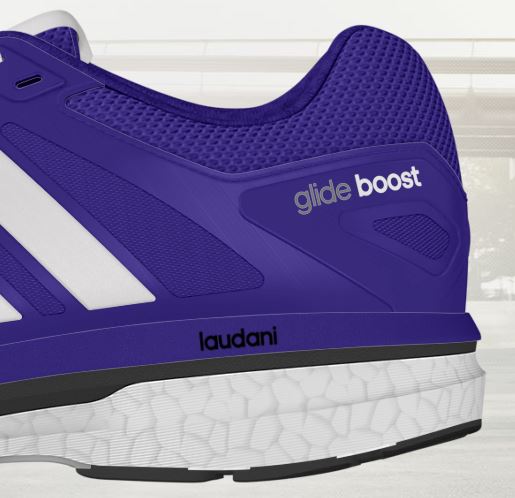 ---