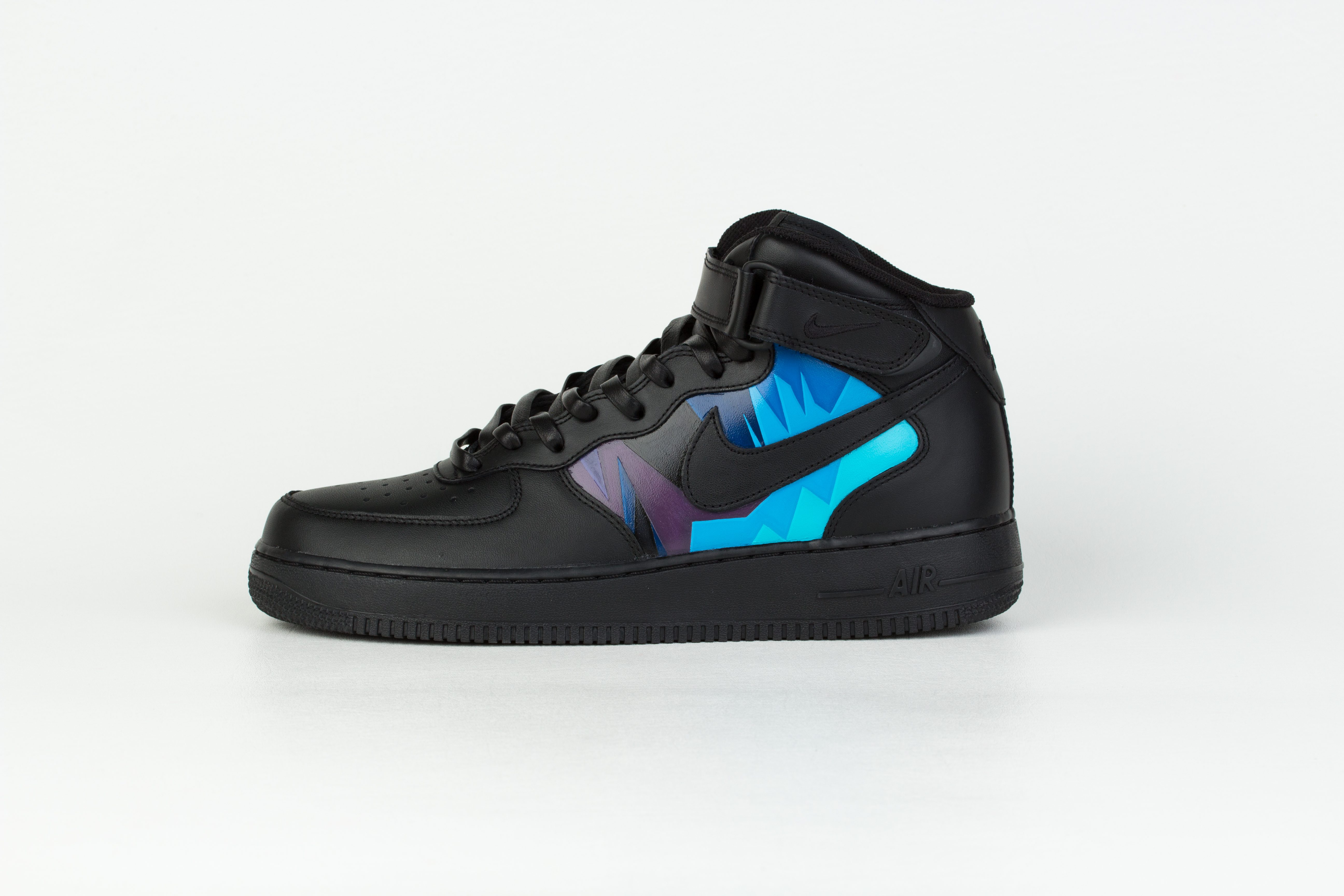 It's not often that you find the Nike Air Force 1 Mid positioned as a featured footwear product, but Brush by Ben Smith seems not to care about its low-profile standing; in fact, its past seems to make it a perfect showcase piece for the artist.
See the Nike Air Force 1 Mid x Brush "Aqua Geometric Camouflage" here at Baller Mind Frame, courtesy of Brush.
The all black leather AF1 mid tops feature a hand painted geometric camouflage along the quarters of the sneaker. The artwork is painted with an aqua themed color scheme, varying from shades of blue, purple and black. The shoes are the finished with black leather laces from Aglit Italy.