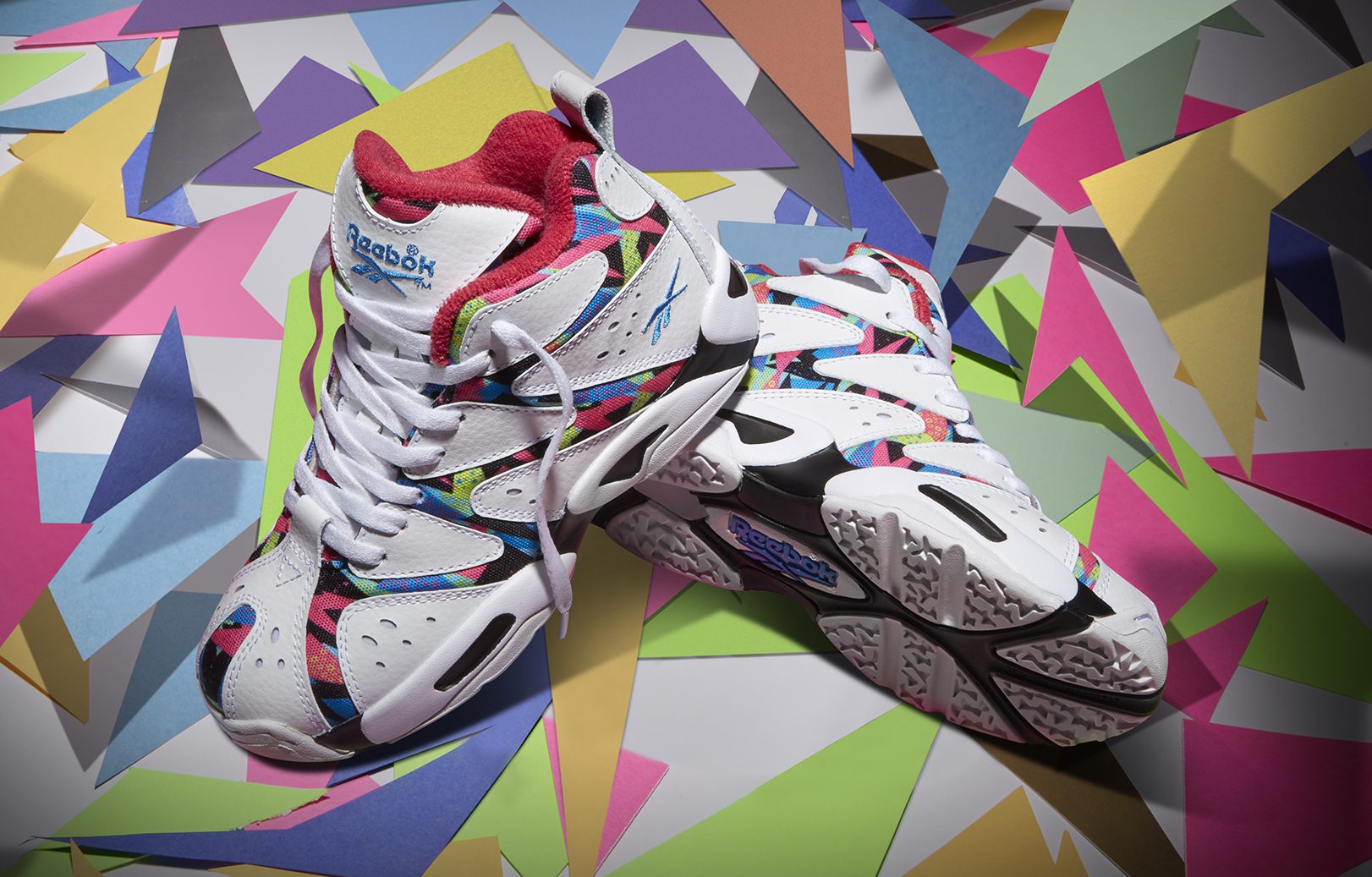 First of all, I'm one of the few persons born in the 1990s, but am all about the '90s (at least that I know). I love the '90s style, which isn't silver tops, weird chains and techno haircuts. I'm more about the loose pants and crop tops, in the Aaliyah/TLC style. And I'm all about how the Reebok Classic Kamikaze I "I Love The 90s" came out.
The colorful part that accentuate the characteristic lines, has a black base, which makes it pop, but keeps it in a subtle, tasteful way. There have been colorways that produced in tribute the '90s style before, which were basically throwing tons of neon colors in our eyes. The way Reebok made the wild colors a pattern for the detail that adds some sass to the shoe, instead of using them in a colorblocking way, is genius. The white base make the shoes completely wearable for men too, which is often quite complicated to me.
The sole accents are kept black, which supports the idea of making a '90s colorway which isn't as flashy as it has been before. Besides the colors, Reebok also supported the '90s theme by using terry cloth for the inner lining. Reebok showed that new colorway ideas can suit a retro model more than well, and the I Love The 90s edition proves it well.
Photos courtesy of Reebok