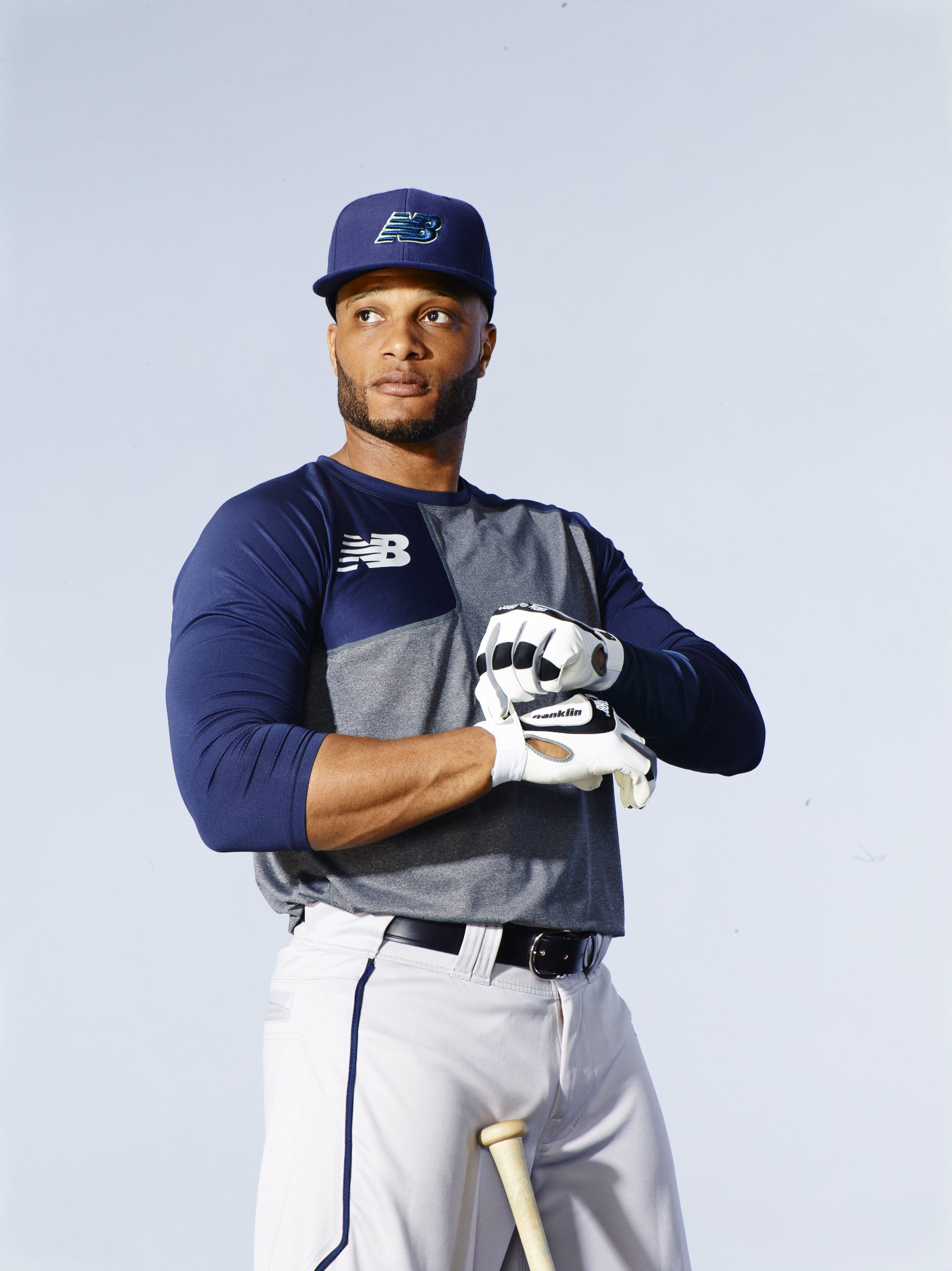 Robinson Cano is one of baseball's leading men in the MLB, going from New York Yankee to Seattle Mariner, and being repped by rap superstar/billionaire business mogul Jay Z's Roc Nation Sports — but that's not why he's in the news.
Our friends at New Balance have revealed the star has signed with the brand and will soon be wearing a special version of the New Balance 3000v2.
See more on Cano and New Balance here at Baller Mind Frame, courtesy of New Balance.
Global athletic leader New Balance announced today the signing of six-time All-Star second baseman Robinson Cano to a multi-year endorsement contract. New Balance will be Cano's official on-field footwear and off-field apparel provider, and will support the charitable work of his RC22 Foundation.

"I signed with New Balance because they understand what is important to me on and off the baseball field," Cano said. "They support my commitment to my family, my home and the RC22 Foundation and our relationship has already shown that with their contribution to the RC22 Dream School. I'm honored to be the newest face of their baseball division."

"Robbie is that rare type of athlete who makes the game look easy while consistently performing at the highest level," said Mark Cavanaugh, General Manager for Sports Marketing at New Balance. "His flawless play on the field and his genuine passion for giving back to the community make him an excellent fit with our company. New Balance strives to align with what we refer to as "six tool players", the sixth tool being character. Robbie is a perfect example of that philosophy and we are thrilled to partner with such an outstanding athlete and role model."

As part of the relationship, New Balance will outfit students at Cano's RC22 Dream School in New Balance apparel and footwear for their uniforms. The Dream School, a core project of the RC22 Foundation, will provide high quality early childhood education and holistic community empowerment programs for children and parents in Cano's hometown of San Pedro de Macoris, Dominican Republic.

Cano joins a rapidly growing roster of All-Star athletes at New Balance. For the 2015 season, 530 professional players will sport New Balance cleats each time they take the field. This list includes All Stars Miguel Cabrera, Dustin Pedroia, David Ortiz, Jonathan Lucroy, RA Dickey, Evan Longoria, Salvador Perez, Jose Bautista, Yadier Molina, and Hanley Ramirez.

Cano will be wearing a special make-up of the New Balance 3000v2 baseball spike, including a version in his signature camouflage colors. Described by some players as a "running shoe on spikes," the 3000v2 features a dual-density midsole that helps alleviate spike stud pressure and give the athlete unparalleled comfort and fit on the diamond.