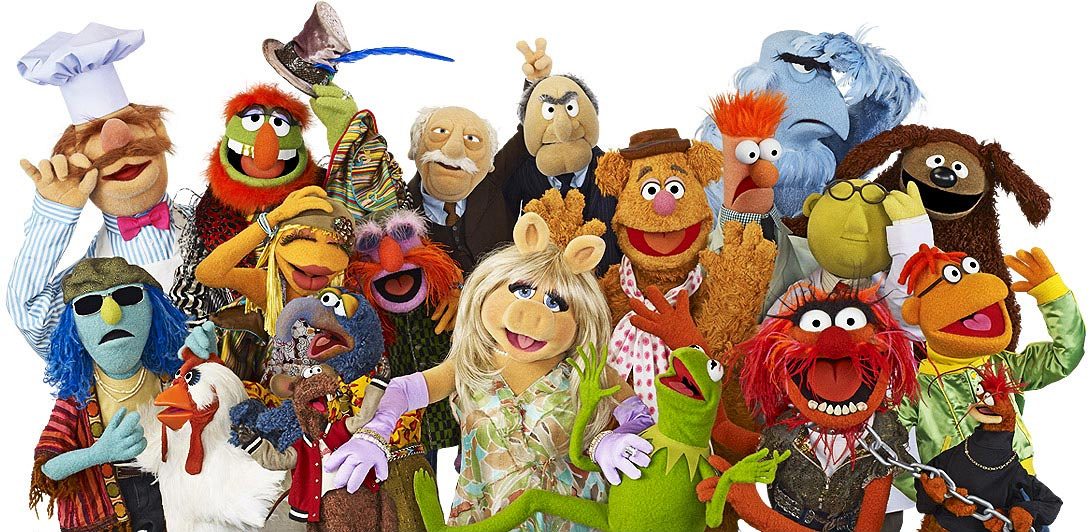 If you're like me, you've missed Gonzo, Camilla the Chicken, and Fozzy the Bear dearly. You then proceeded to squeal when you learned from the Hollywood Reporter that someone had been tasked to create a script in time for pilot presentations next month. That someone is Bill Prady, the one who launched Big Bang Theory, co-produced Gilmore Girls, but more to the point – has created a Muppet Show TV pilot before. Pilots are a fickle matter, but there are a few indicators that the results next month could be more positive than they were in 2007.  For one, The Muppets' 2011 comeback was a hit, landing $88,631,237 in overall theater box office sales. Meanwhile, Bill Prady has been busy building up his credit with his 20.44 million episode viewers [for comparison, Friends had 29.8 million viewers in its third season before the internet].
The planned story for the pilot is that the Muppets are looking to get back together to perform at ABC Studios, but are stalled because they need Miss Piggy to go on. Although this makes for a great story and could be generally coincidence, it's hard not to draw the line between the idea and Frank Oz's statement regarding his lack of participation in the 2011 comeback movie. The original voice for Miss Piggy noted "I don't think they respected the characters. But I don't want to go on about it like a sourpuss and hurt the movie." Seeing as Bill Prady has been writing for the Muppets since 1988, perhaps he has sentiments towards the original voice actor's withdrawal from recent Muppets projects.
Mr. Prady will be co-writing with Bob Kushell. Kushell, who allegedly cries into his money about creating and writing Anger Management (the show), but is fondly remembered for penning 3rd Rock From the Sun. Randall Einhorn of Wilfred fame, is joining to executive produce and direct the presentation. Apparently, Netflix showed interest in the project previously, but ABC holds most of the current rights.
I know that Muppets Most Wanted only made $51,183,113 in Box Office – I didn't like it much either – but a world with an honest try at Muppets is better than a world with Muppet silnce. And that's nothing to "Meep" about. Good luck Mr. Prady!
Ok, Ok, enough with the kermit arm-flailing gifs! …ok just one more, we're really excited…