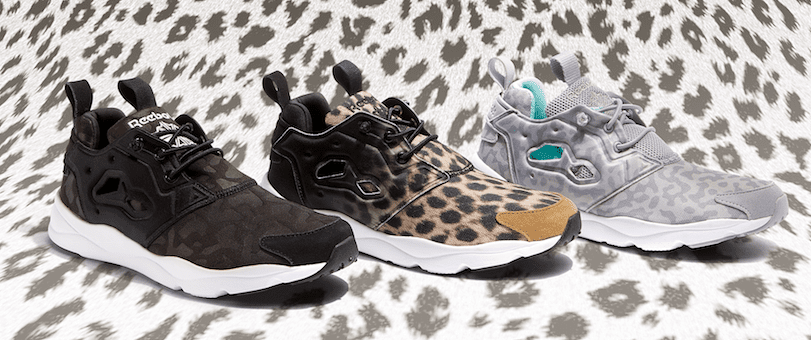 Let's take a minute to thank god for the fact that Reebok actually realized that women don't always wear pink kicks, but can definitely appreciate other colors, also. The Reebok Classic Furylite Animalistic Pack comes in 3 colorways.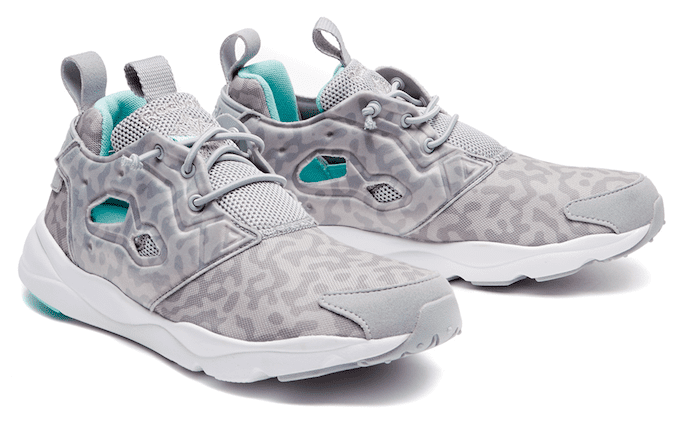 How dope is that grey and teal colorway? The grey upper with the decent tone-on-tone animal print is simple, but not monotone. The teal inner lining contrasts it perfectly without using a flashy color that could make the shoe look immature.
---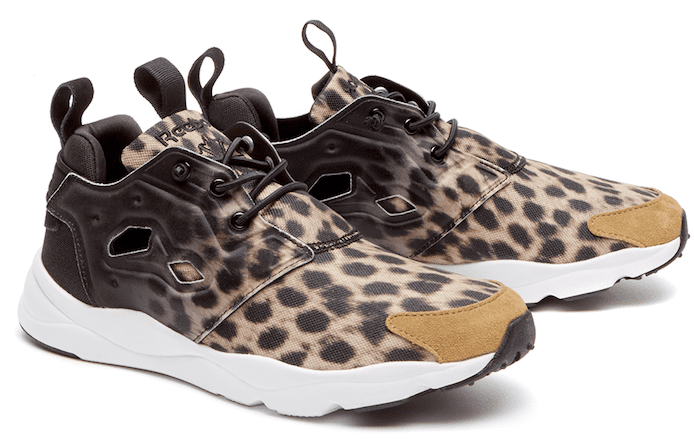 The second colorway is a straight-up animal print that reminds cheetah fur. I'm happy Reebok didn't use leopard print instead, which would have made the shoe more appropriate for the Jersey Shore cast than for the streets. The whole color fades to a chocolate brown in the back, which could stand for how colors seem to fade together when a cheetah runs really fast. Even though I'm not into animal prints, I actually appreciate this colorway and would wear this shoe. The beige and brown make it perfectly matchable.
---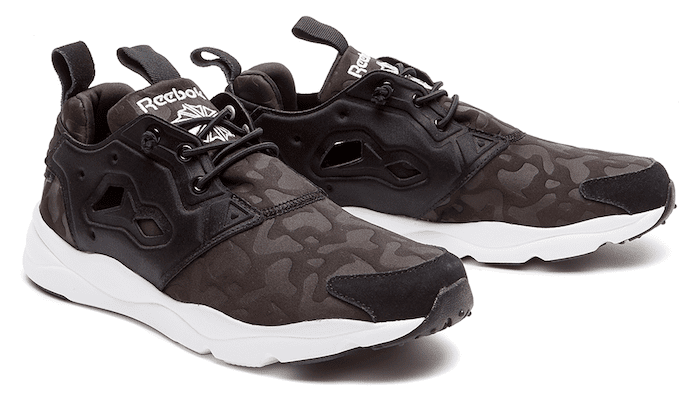 The last colorway is dark brown and black. It's the darkest of the pack and has a pattern, which I can't really identify. It has some type of tone-on-tone stains on it. I can't really tell. Fact is, this colorway works on the shoe. The odd part, which are the side panels with the hole, are black and plain, and the toebox has the pattern to it to make it pop.
The Animalistic Pack is one of the few packs for women that actually doesn't scream 'women!'. Reebok gives women a chance to pull off shoes that could have been worn by men, too, design-wise, even though they don't have men's sizes. Well played Reebok, applause.
Photos courtesy of Reebok