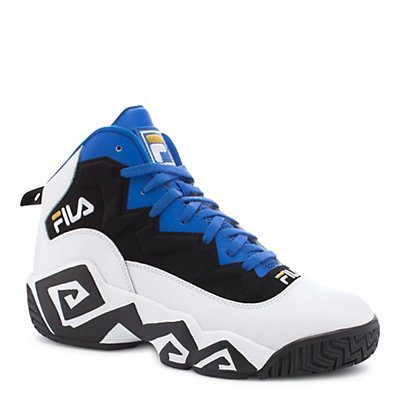 First of all, I'm Italian, so is FILA (originally). So I like FILA and I like what it stood for and the brand really had a great hype during the 1990s. But I'm really not feeling the FILA MB. The silhouette looks terrible to me. There was a time when basketball performance shoes were chunky and big. I hate that time and at that point design was going in footwear.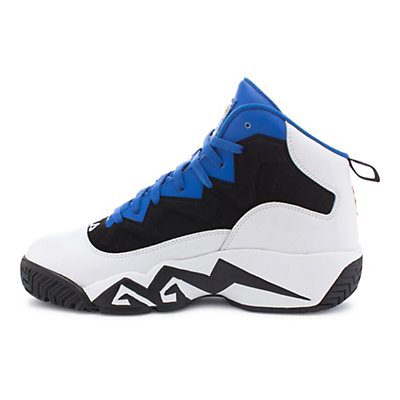 I love the FILA Spaghetti (originally the FILA Stackhouse), for example — but these have nothing interesting to them to me; even the colorway doesn't do anything for the shoe itself. Don't use a white base on this type of shoe, make it black or red and it will look completely different. (Ed.'s note: the original version of the MB, the FILA Mashburn — named after former NBA All-Star Jamal Mashburn, who played for the Dallas Mavericks at the time of the shoe's release — actually released in various versions of black as a predominant color, and will likely be re-released in the future. And it did look like a very different shoe in all black.)
The midsole detail is different but not really aesthetically pleasing to me. The light yellow accent is cool with the blue, but one detail color doesn't make a whole design okay.
Maybe the MB is better in black — bring it back in black.
Photos courtesy of FILA