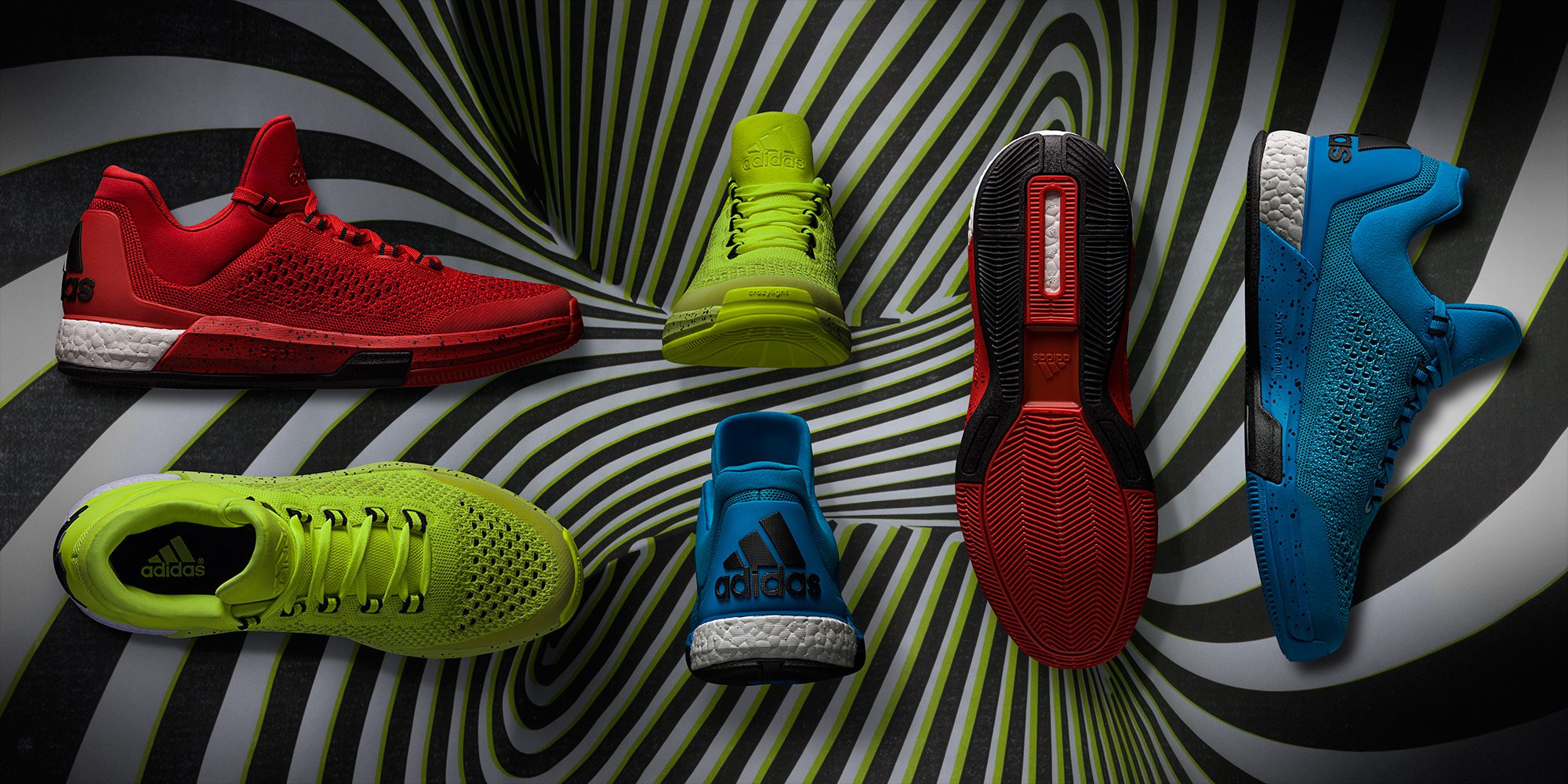 adidas' Boost technology is arguably the best cushioning system the athletic sector of the footwear industry has seen in years, and somewhat surprisingly, its Primeknit technology — which is the ends of knit athletic footwear from the means of knit fibers making the build and shape of footwear uppers — has also taken on new life through the Boost platform (see the adidas Ultra Boost). Now, both Boost and Primeknit take shape together in basketball in the adidas Crazylight Boost 2015.
See the Crazylight Boost 2015 here at BMF Sports, courtesy of our friends at adidas.
After a star-studded debut during NBA All-Star Weekend, Crazylight Boost 2015 is back on-court to give Kyle Lowry, Jeff Teague and Mike Conley Jr. more energy, responsiveness and comfort as they compete for a championship ring.

True to adidas' mission to make athletes better through innovation, Crazylight Boost 2015 comes with 13 percent more Boost and is the first basketball shoe to feature adidas' cutting edge Primeknit technology. Constructed for optimum comfort, the Primeknit upper is engineered to provide targeted support in key areas for basketball movements, delivering heightened responsiveness to the fastest players on the court. Primeknit molds to the foot adapting to each player's individual needs for a custom stretch that provides maximum comfort, flexibility and reinforcement. The knit construction promotes free movement and circulation to help feet stay cool and comfortable for 48 minutes on the court.

Since its launch in 2011, Crazylight has been on the feet of NBA champions and NCAA finalists while setting the industry standard for lightest in class and making the fastest players even faster. Crazylight Boost 2015 continues that mission with 12.2 ounces of basketball innovation.

The Crazylight Boost 2015 will be available July 1 for $140 at adidas.com and Foot Locker in a number of unique designs, colors and patterns for eye-catching color combinations that stand out on the court.

Follow the adidas Basketball Facebook, Twitter and Instagram with #CrazylightBoost for more exclusive content.