The Boston Marathon, if it wasn't before, has now officially become an American pre-Memorial Day sign-off marking the special patriotic holidays of America in the late spring through Indian Summer. Because of its growing importance in athletic achievement and place in American history as an event of memorial, the attention the Boston Marathon has grown has also helped its partners to celebrate it.
See how adidas is taking part in a special way to promote the 2015 Boston Marathon with artists who seek to capture the energy of the event, courtesy of our friends at The Brand With The Three Stripes.
Ahead of Patriot's Day, official race partner adidas and Boston graffiti artist Percy Fortini-Wright are reimagining iconic moments in Boston Marathon history through fine art that will be auctioned for the One Fund Center.

Chris Laudani, the mystery man who shoveled snow off the finishline during this winter's blizzard, was surprised at the bar where he works with a piece of art that immortalizes the moment that made him a hero in minutes. Laudani is running the 2015 Boston Marathon as a guest of adidas and the depiction of his now famous image hangs at Back Bay Social, steps from the landmark.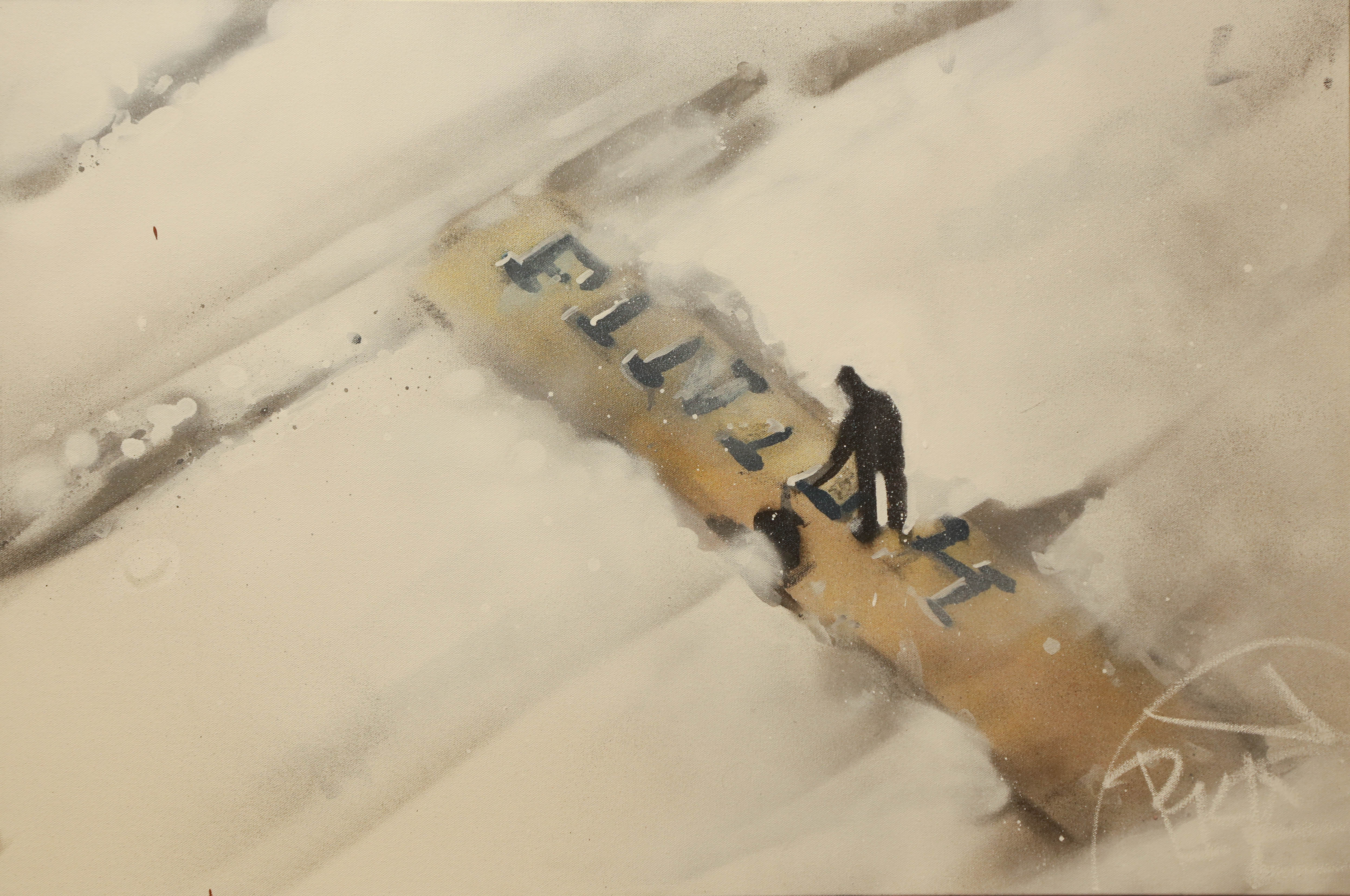 "When you finally cross the finishline, all of your emotions are out on the little strip of paint on the road," said Laudani. "It's a symbol of everything the marathon stands for, the spirit of the weekend and the day of the race."

Other race-defining moments brought to life feature:

2013 survivors crossing the finishline at the 2014 Boston Marathon.
Geoffrey Mutai breaking a world record in 2011 and running the fastest Boston Marathon ever with a time of 2:03:02.
The first woman to run the Boston Marathon as an official entrant whose controversial act provoked an on-course attack in 1967.
The moment Heartbreak Hill got its name in 1936 when hometown hero Johnny Kelley caught up with his rival in the hills, but was surpassed on the final climb.
Four works of art are live on Paddle8, an online auction house for fine art and collectables, for the next 10 days from April 17 – 27 at http://paddle8.com/auction/theonefundcenter. All proceeds support the One Fund Center with programs at Massachusetts General Hospital, Spaulding Rehabilitation Hospital and the Massachusetts Eye and Ear Infirmary.