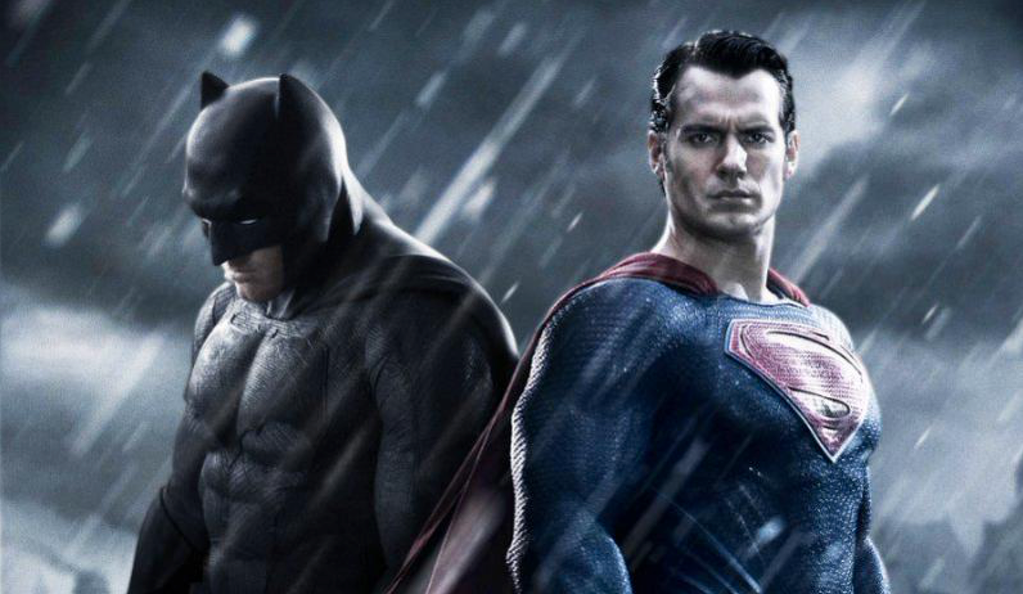 Following the drop of Warner Bros' Batman v Superman: Dawn of Justice teaser trailer, Zack Snyder decided to release the trailer in its entirety through his Twitter account.
Batman v Superman: Dawn of Justice is the sequel to 2013's Man of Steel, and the second film in DC Comics' Shared Universe films. The film has Henry Cavill (The Tudors, Immortals) returning as Clark Kent/Superman, while introducing Ben Affleck (Good Will Hunting, The Town) as Bruce Wayne/Batman, Jesse Eisenberg (The Social Network, Now You See Me) as Lex Luthor, and Gal Gadot (Fast and Furious, Date Night) as Diana Prince/Wonder Woman.
The trailer starts off by hearing Charlie Rose, Neil deGrasse Tyson, Lois Lane, Lex Luthor, and Alfred Pennyworth asking if we can trust an alien with godlike powers. After, the camera begins to zoom on a fallen statue of Superman. While the camera continues to zoom in, Batman v Superman: Dawn of Justice gives us a glimpse of Superman being surrounded by a large crowd of people, followed by another glimpse of the hero saving a rocket by a Russian company.
After the shot of the fallen statue, viewers see Superman in a facility with guards kneeling before him with the S logo on their shoulders; this is meant to signify how they view Superman as a god. Viewers are shown the statue of Superman with 'False God' spray painted across the S logo (the Kryptonian symbol for hope) as well as citizens yelling for him to go home.
Next, we catch a glimpse of Ben Affleck's Batman looking upset over something, then we finally get to see the Batsuit from one of the promotional images from the film. Affleck's ability to play Batman will be one of the biggest subplots to Batman v Superman: Dawn of Justice.
Following this development, we see Batman standing in a warehouse next to the Batmobile. The trailer then cuts to a fighter jet (possibly the Batwing) flying into a shipping yard and shooting objects on the ground.
The Batmobile proceeds to drive through a wall of fire. Then Batman walks out behind fallen concrete. He is seen standing on top of a tower; reminiscent to Christian Bale's Batman standing in a similar location in a different film installment.
Batman, in a heavily armored suit with glowing eyes, looks up in the sky toward Superman and asks him, "Tell me, do you bleed." After this, Superman drops from his position atop, with Batman responding, "You will."
The film's combined logo is shown followed by the title. Overall, the feel to this trailer is extremely dark and gritty, similar to how DC Comics characters are intended to be viewed. Batman v Superman: Dawn of Justice hits theaters March 25, 2016.
[youtube]https://www.youtube.com/watch?v=IwfUnkBfdZ4[/youtube]