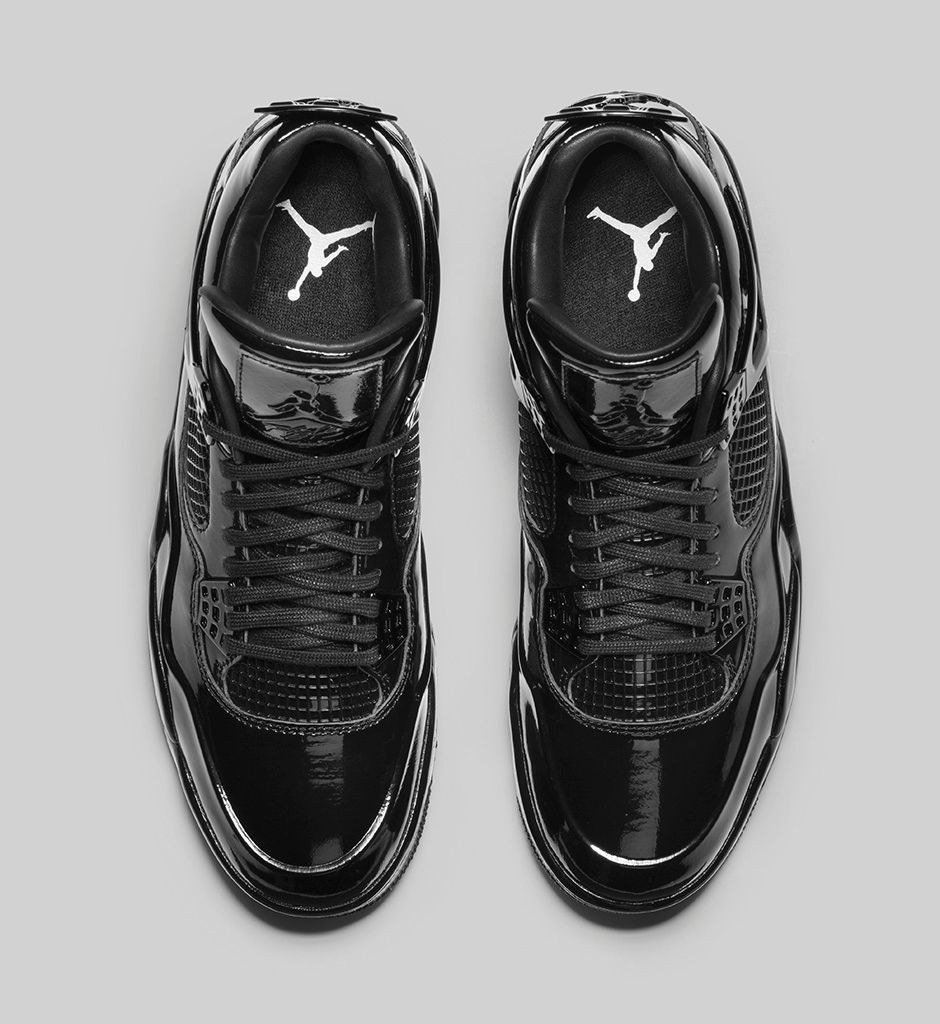 The Jordan "Lab" series means that the silhouette of a Jordan model is getting the materials or patterns of another Air Jordan model. In this case, the Air Jordan 4 Retro has Air Jordan 11 Retro-patent leather all over it, thus creating the Air Jordan 11Lab4. Background info dropped, now let's get down.
The colorway itself is right up my alley. Uhm, hello? BLACK and a little bit of unimportant white. But, you know my steez, there always has to be a 'but' with me. Since Kanye West has said "perfection is ground zero", and I feel like I should definitely be the Anna Wintour of sneaker blogging, I am hard on shoes!
But anyways, why patent leather all over the shoe though? Why should a man want to wear an all-black, crazy-shiny Air Jordan 4 on the streets? I mean, I can't think of one men's shoe that has a whole patent leather upper besides step shoes or the shoes worn in The Great Gatsby. My dad, who is a 54-year-old Italian and matches his shoes with his belt and the color of his watches' wristbands (!), and whom actually owns a pair of Air Jordan 4s, wouldn't roll with these at all. There's one pro, though: rain won't stop you!
Photos courtesy of Nike