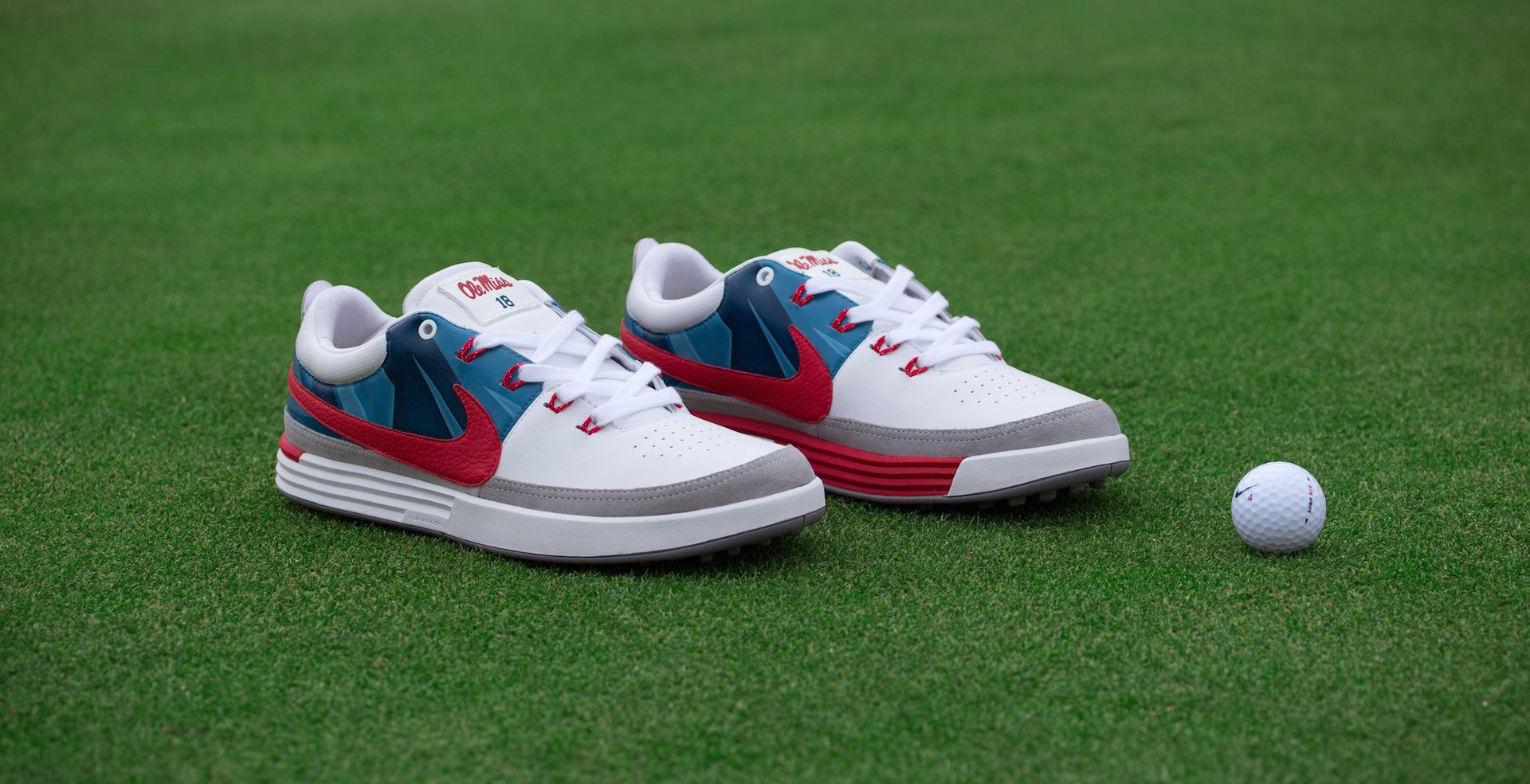 Brush by Ben Smith is back once again, this time with a special makeup for college football legend Archie Manning. In honor of Manning's feats at The University of Mississippi, Smith customized the Nike Lunar Waverly x Brush x Ole Miss Archie Manning PE, for Manning's golf forays, no doubt.
See more of the latest Brush work here at BMF, courtesy of Ben Smith.
These [are a] custom pair of the Nike Lunar Waverly done for Archie Manning. The pair features an Ole Miss color scheme, Archie's alma mater (the University of Mississippi). The upper of the sneaker is handpainted with a geometric camouflage in shades of navy blue. Then finished with a custom leather tag on the tongues, that has been laser etched and handpainted with the Ole Miss logo and Archie's college football number.