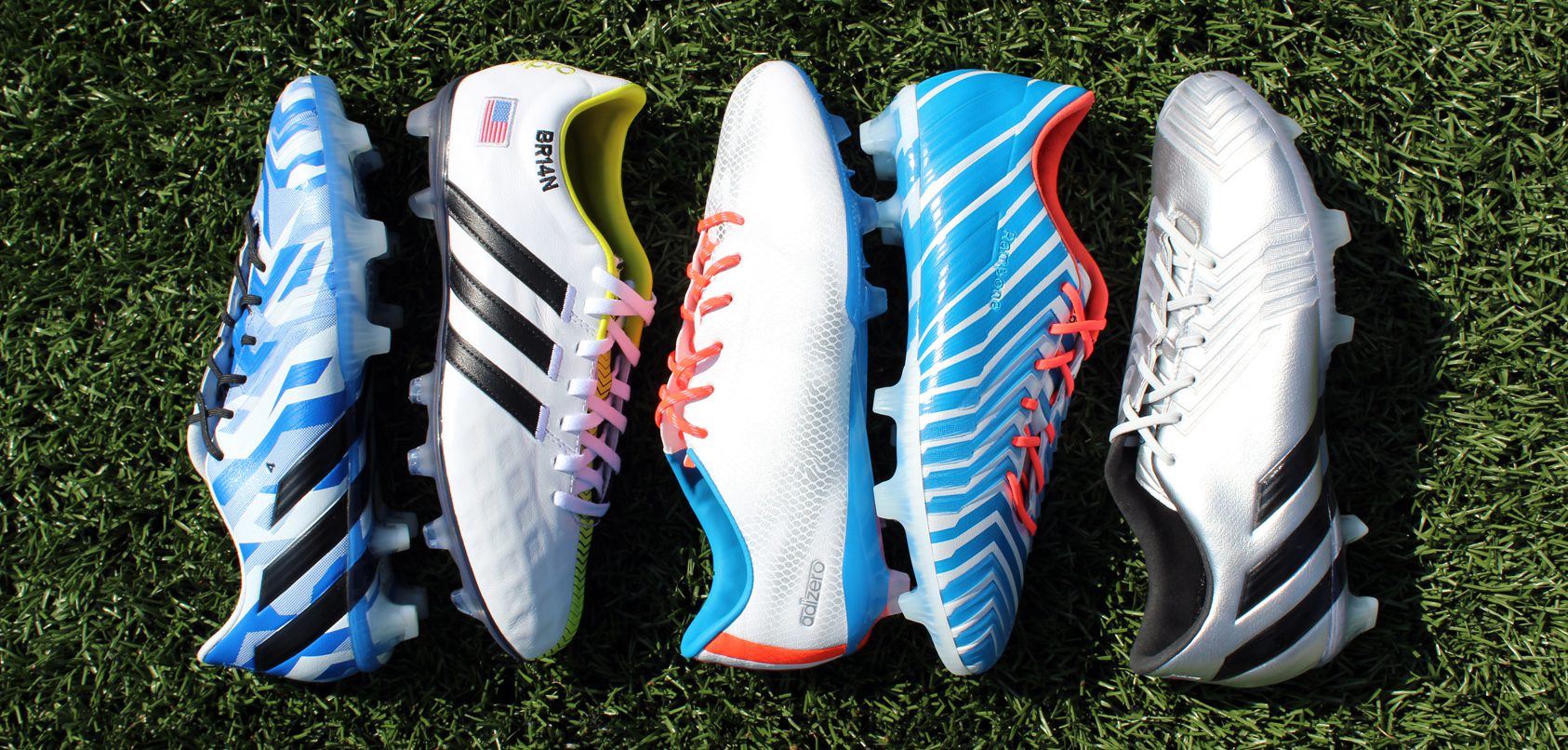 Normally it's hyperbole to say that 'one zigs, while the other zags' and adidas actually fulfills that hyperbolic expression in its design innovation and product, but this time, the brand with the three stripes is actually making good on the expression in their new 2015 FIFA Women's World Cup miadidas USA Cleat Pack for select members of the USA national team.
You can see all of the good here at BMF Sports, courtesy of our friends at adidas.
Today adidas unveils 2015 FIFA Women's World Cup inspired miadidas cleats. USA players Becky Sauerbrunn, Morgan Brian, Lori Chalupny, Heather O'Reilly and Christie Ramponedesigned their own and will wear them on field May 10 vs. Ireland.


Design inspirations include:

·         Becky Sauerbrunn loves camo and what it represents when she steps onto the field – being courageous and selfless.

·         Morgan Brian created a mix of throwback colors that look sharp and flashy.

·         Lori Chalupny kept things simple and classic with a splash of red, white and blue.

·         Heather O'Reilly wanted her cleats to look classy and sleek and incorporated simple colors that made the USA flag stand out.

·         Christie Rampone designed the cleat using a combination of colors from her youth club, college and national team.

miadidas custom cleats are available in 11Pro for $205, F50 for $230 and Predator Instinct for $250 at adidas.com.

Continue to follow the conversation via @adidasSoccer , @adidaswomen, @FIFAWWC,  #WWC, www.facebook.com/adidasSoccer and  www.facebook/adidasWomenUS.