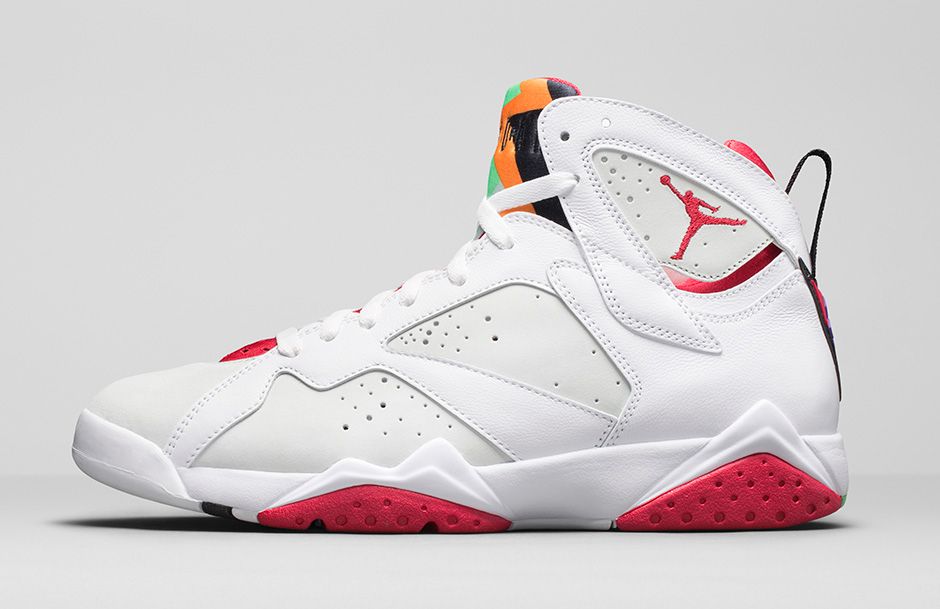 The Air Jordan 7 Retro 'Hare' has Bugs Bunny's name written all over it, when it comes to the inspiration. It's hard to see it and be able to appreciate its design, history, and standing in athletic footwear.
And so, it now returns officially, and you can have a piece of the Looney Tunes-Jordan Brand pie.
See the Hare here at BMF Sports, courtesy of Nike.
The perfect pairing of Michael Jordan and Bugs Bunny took the world by storm when they teamed together for a Jordan Brand TV commercial in 1992. The two global icons let the world into their friendship, a friendship that has spanned 23 years, six championships and countless threats from the intergalactic cartoon world. The Air Jordan 7 Retro 'Hare' returns in the original colorway from 1992.