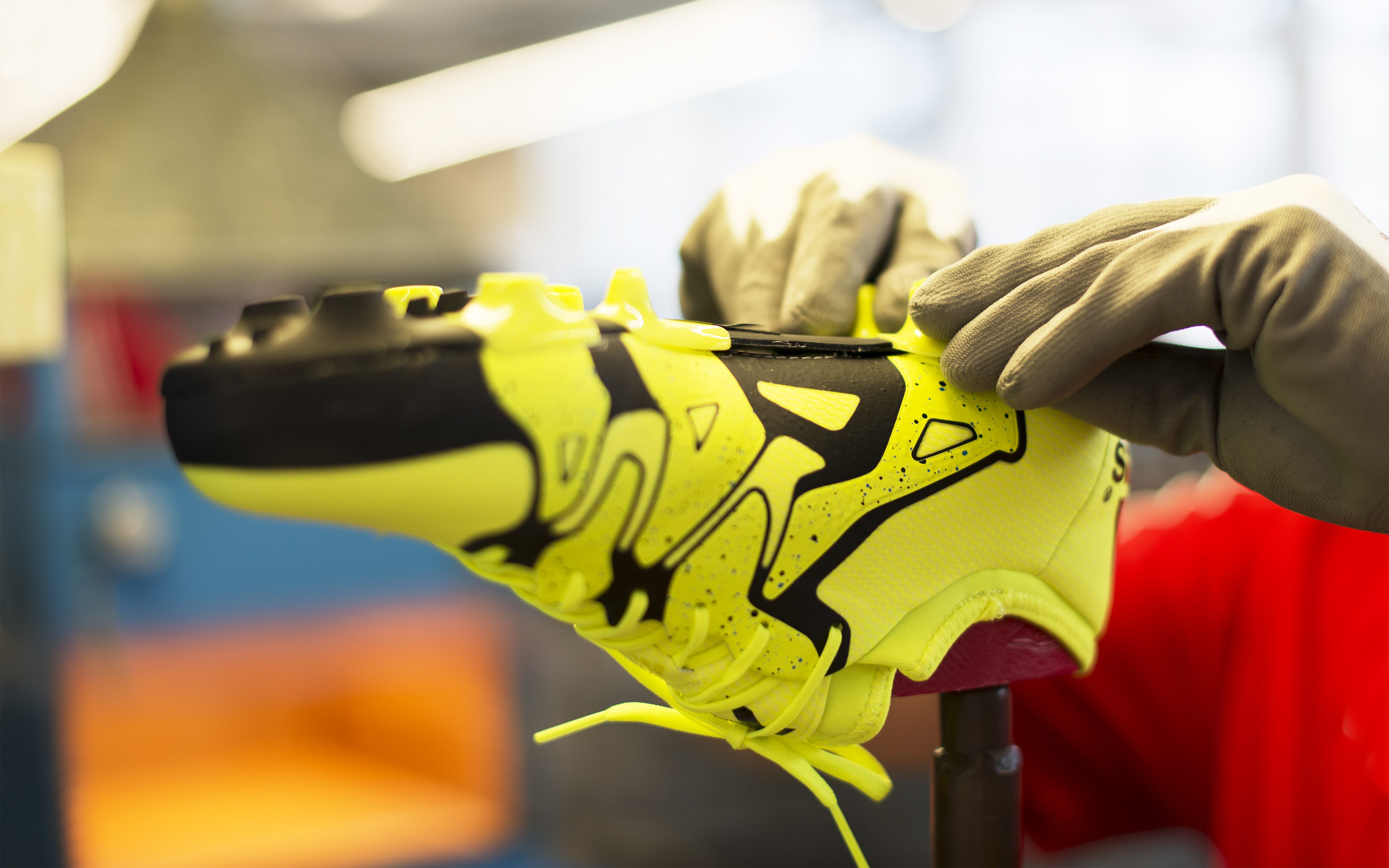 Adidas is sparing no expense in time to show you that it's committed to changed the way soccer football is played and want you to recognize the "Football Revolution" that it's taking place within their fortress.
In the new video "X15: How To Create A Football Revolution", you get to see how adidas produces its newest cleat, the adidas X15, and to what extent the brand strives toward excellence with innovation.
See all of the X15 goodies here at BMF Sports, courtesy of our friends at adidas.
[youtube]https://youtu.be/TkZGSuSIRhE[/youtube]
Some players can never be controlled. They are the spark that ignites a game. They defy rules and structure. The moment of genius that gets the crowd off their seat – that's their specialty. There is no defense and no tactic that can control them. These players are specialists in chaos. Thomas Müller, Gareth Bale, Luis Suárez, Karim Benzema and Álvaro Morata, these players strike without a moment's notice. For them, adidas has created X15.

X15 is the ultimate weapon for the game's most dangerous players. The TECHFIT COLLAR offers a compression fit around the ankle for superior support and fit. The X-CLAW base is built to give complete traction with a lightweight feel. The innovative X-CAGE is built for the most dynamic and agile players in the world. A fragmented and lightweight design gives ultimate support during the most agile movements. The X-SKIN is made up of a complex three layered system that delivers comfort, protection and performance in any conditions. A game changing product for game changing players.

Some of the world's best players will wear the X15 for the first time at the UEFA Champions League Final in Berlin on Sat., June 6, with the cleats available to purchase from Wed., July 1 on adidas.com and specialty retailers worldwide. Preorder early next month on adidas.com.

For further information please visit www.adidas.com/bethedifference or go to facebook.com/adidassoccer or follow @adidassoccer#BETHEDIFFERENCE, #X15 on Twitter or Instagram to join the conversation.