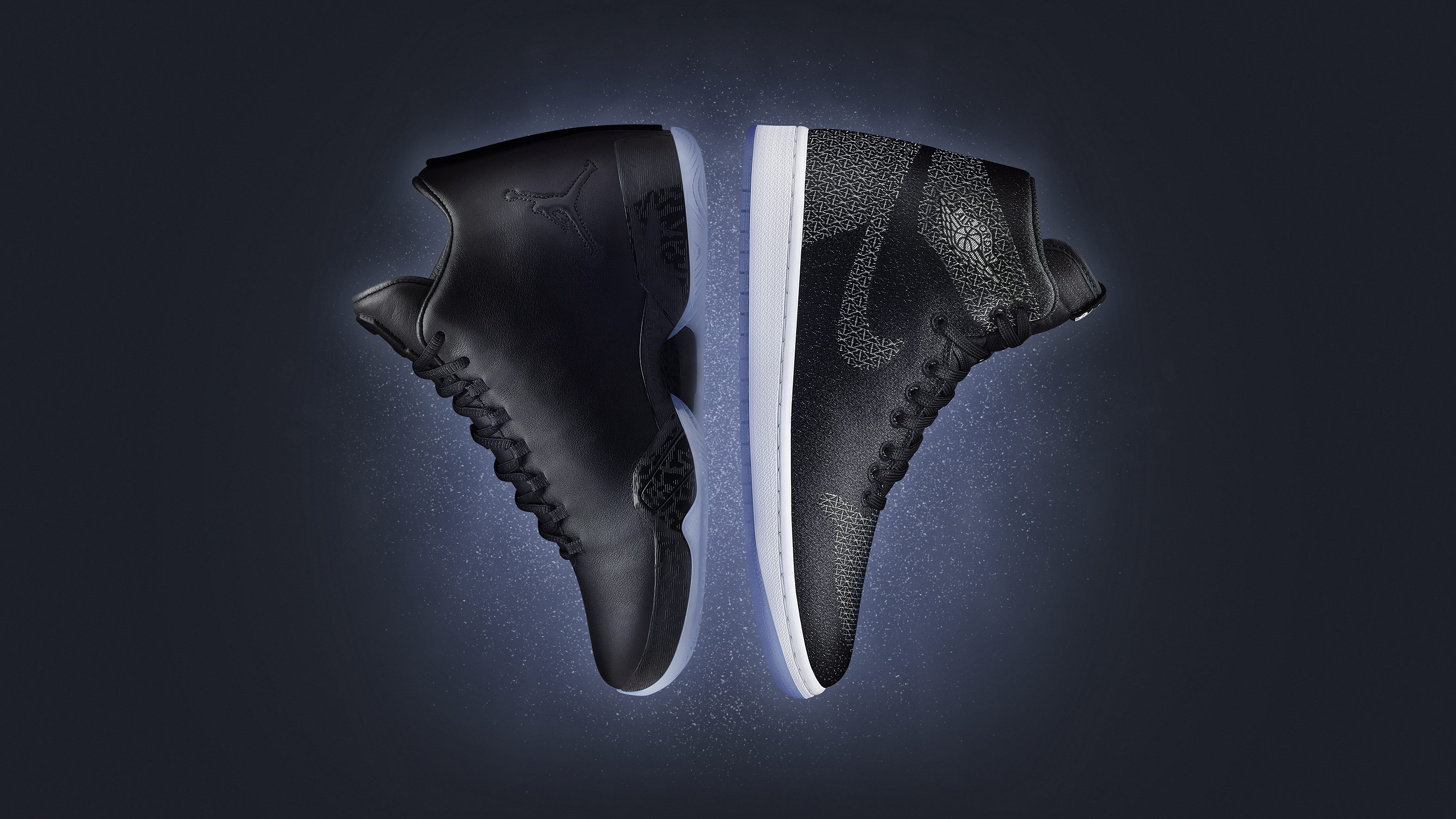 The price for the Air Jordan MTM Pack is reportedly $700. I am not joking.
MTM stands for Michael Jordan, Mark Parker and Tinker Hatfield — the chief design minds of Brand Jordan — and the pack consists of the Air Jordan XX9 and the Air Jordan 1 Retro. The interesting thing about the pack, is that the uppers were switched from their original materials. The Jordan I has a Flyweave upper and the Jordan XX9 has now a leather upper. The colorway is black and silver with blue icy soles.
I couldn't be less zealous about this pair. The colorway is boring, I HATE ICY SOLES WITH THE BLUE TINT!!!! and the Jordan XX9 is one of the worse Jordan designs ever launched, in my opinion. The Jordan 1 is a classic, but also one of the most uncomfortable sneakers I've ever worn in my life. Yes, sneakers can be uncomfortable when you've worn sneakers your whole life and have ever worn a Nike Air Max 90. There's just one shoe on this planet that has less cushioning, which is the Converse All-Star Chuck Taylor. Throw some Lunarlon in there, Nike. Can a sneakerhead live?
Photos courtesy of Nike