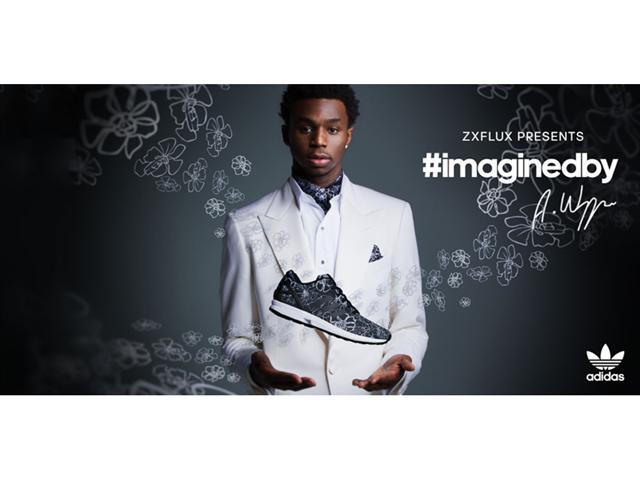 Andrew Wiggins knows all about the NBA Draft, considering he was pegged as the top prospect going into the 2014 Draft, being selected No. 1 by Cleveland (before being traded to Minnesota), and then becoming the Rookie of The Year.
He now commemorates his time and experience with the NBA Draft with his adidas Originals ZX Flux "Draft Day Kicks" sneaker.
See more here at BMF Sports, courtesy of adidas.
[youtube]https://youtu.be/5W-NlROzcXA[/youtube]
adidas Originals celebrates NBA Draft week by launching their latest #ImaginedBy activation, this time starring Rookie of the Year Andrew Wiggins of the Minnesota Timberwolves.

Inspired by adidas Originals' silhouette the ZX Flux – a sneaker known for its endless design possibilities – the #ImaginedBy movement showcases the power of artistic expression and imagination both on and off the court. In "Draft Day Kicks," Wiggins the top selection in last year's NBA Draft, revisits his introduction to the league and reimagines his unique draft night suit within the design of a new ZX Flux.

Stay tuned this week as more adidas NBA stars share their draft night suit imaginations and ZX Flux designs socially leading up to the first selection on Thursday.

The #ImaginedBy movement kicked off last week with Big Sean and adidas Originals donating a music studio, "The Sean Anderson Studio of Infinite Possibilities" to the hip hop star's alma mater high school in Detroit. #ImaginedBy will continue to evolve and emphasize the limitless possibilities of creative expression throughout 2015.

For more #ImaginedBy Andrew Wiggins information and images please visit http://news.adidas.com/US and follow the conversation via @22wiggins @adidasOriginals #ImaginedBy #ZXFlux on Twitter and Instagram.