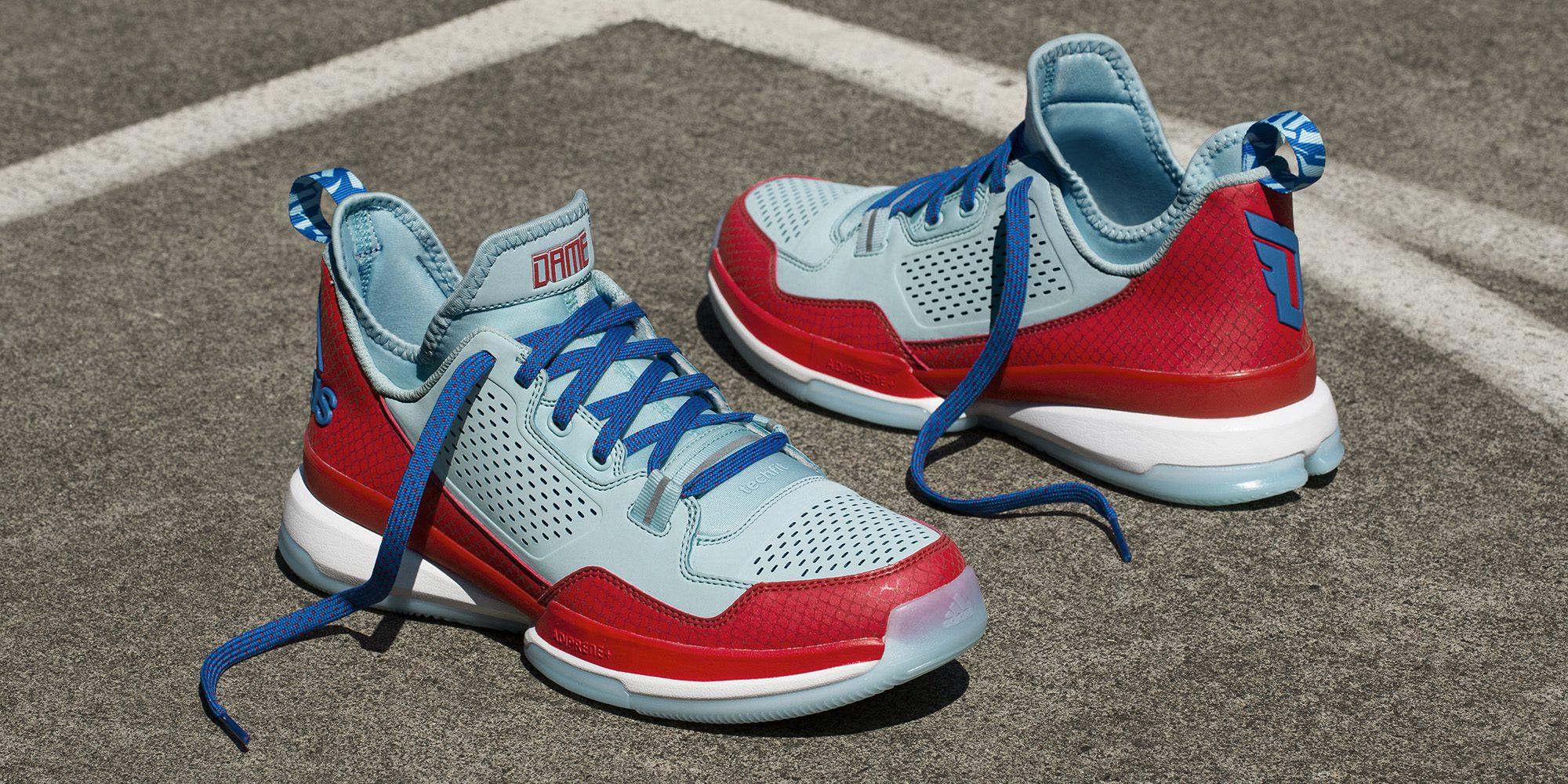 It ain't over 'til it's over — that's what the adidas D Lillard 1 Oakland Rebels would probably think if it were a sentient being. Celebrating NBA All-Star guard Damian Lillard's AAU roots, the Oakland Rebels edition is a distinct homage to the native Bay boy's former rec league team colors.
See more of it here, courtesy of our friends at adidas.
adidas and Damian Lillard today unveiled an Oakland Rebels inspired edition of the D Lillard 1 basketball shoe. Paying homage to the AAU program that helped make Damian the player he is today, the shoe celebrates the NBA All-Star's path to success.

Damian remembers where he came from and the determination it took to play for a program that was once overlooked. The Rebels never received a shoe deal during the point guard's time with the team, so the players fundraised in their community to have sneakers to play in. Now, Damian supports the program that raised him by donating shoes, uniforms and practice gear.

"The Oakland Rebels helped mold me, so I had to give back to them," Lillard said.

The exclusive colorway is inspired by the team's uniform with a sky blue upper while the full-length adiprene+ midsole compliments a red tonal snakeskin print on the heel and toecap. The royal blue laces feature flecks of red and "DAME" is printed on the right tongue.

The shoe also features a signature #4BarFriday freestyle that highlights Damian's journey and gives praise to Raymond Young (Director of the Oakland Rebels program) in the sockliner:

Oakland Rebel childhood.. working hard but over looked

My story's inspiration ain't no secrets I'm an open book

Hardwood back boards the rims don't even break away

Taught us how to grind.. proud to say we learned the Raymond way.

The Rebels play in the adidas Uprising circuit and will debut the sneaker on-court July 8 during a tournament in Anaheim, California.

Fans can grab their own D Lillard 1 Oakland Rebels edition ($105) on July 10 at Foot Locker and adidas.com.

Follow the adidas Basketball Facebook, Twitter and Instagram  with #DLillard1 for more exclusive content.