Can you believe it? The Back to the Future trilogy's 30th anniversary is right around the corner! This is one of the best trilogies of all time, and it's being given the special treatment on October 21, 2015. If you're not a BTTF fan, that's the date that Doc and Marty travel to in the second installment. Let's take a few seconds to calm ourselves down, shall we?
Okay, so this bad boy is going to come with all 3 movies, the complete animated series, a brand spankin' new bonus disc, a 64-page book, and flux capacitor packaging. Now, if only the flux capacitor packaging were actually a flux capacitor that granted you time travel for 2 hours to watch the premiere of one of the Back to the Future films of your choice; that would be more than a steal. I guess that would be asking for too much though. Maybe the 50th anniversary box set will come with an actual hover board and not some ioHawk thing (wheels? I want to be elevated off the ground already!). Fingers crossed.
On top of all this, Universal will be re-releasing all three Back to the Future films on the big screen! So, at least you can buy the flux capacitor set, duct tape it to your car, and pretend to travel back in time to the original premiere. Of course, if you actually do this with authenticity, you'd have to hit 88mph somewhere, so just don't.
Dear Hollywood,
Please leave this trilogy alone.
Love,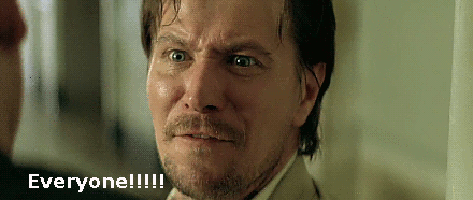 [youtube]https://www.youtube.com/watch?v=CUxOUfShR7E[/youtube]