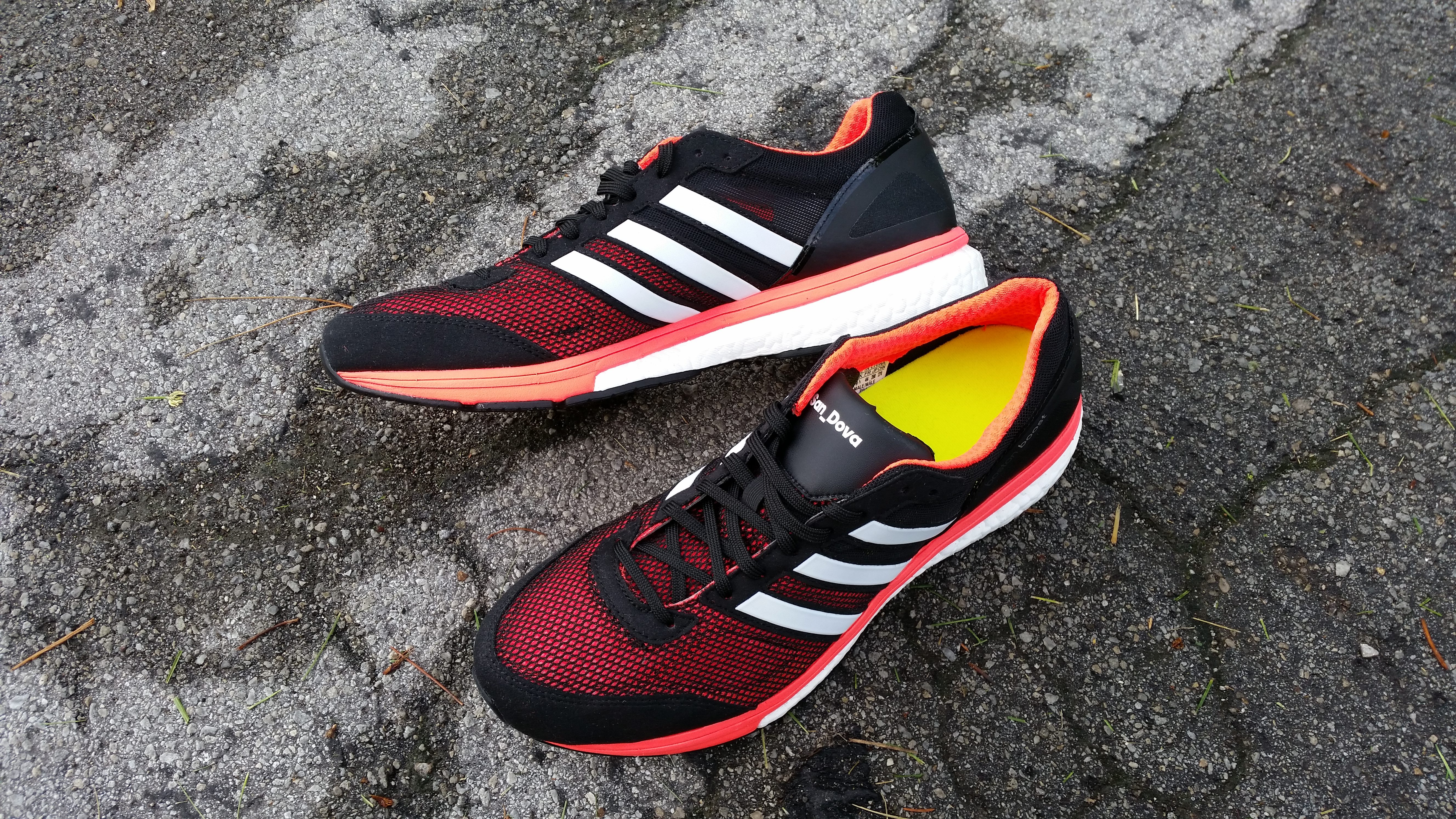 Look Closer at The BMF with Complex Media is all about giving you the opportunity to see the best footwear and sportswear in performance & lifestyle fashion in up-close and personal, high-quality portraiture served with a side of expert commentary. Inspired and provided by Senior Editor Sandy Dover.
---
Most people (kids, really) dream about getting your own shoe, with your name on it — and not where you go on the Internet and order up your own sneaker, but where a brand actually issues you your own shoe. Well, kiddies, that happened to this guy talking right now. I'm not gonna get into the details, but you can see for yourself. Not something that happens to just anyone, and since I'm not a professional athlete, getting my own running shoe is up there on the list of 'things I thought might not ever happen'. With all of that said, this, the adidas adizero Boston Boost 5 @San_Dova (follow me on Twitter, if you aren't already) is a crown jewel, not just for my personal collection, but as a kind of artifact of achievement.
An extra special thanks to adidas for all of their work with me and for giving me this token of appreciation.
Photography by Sandy Dover. Most rights reserved.