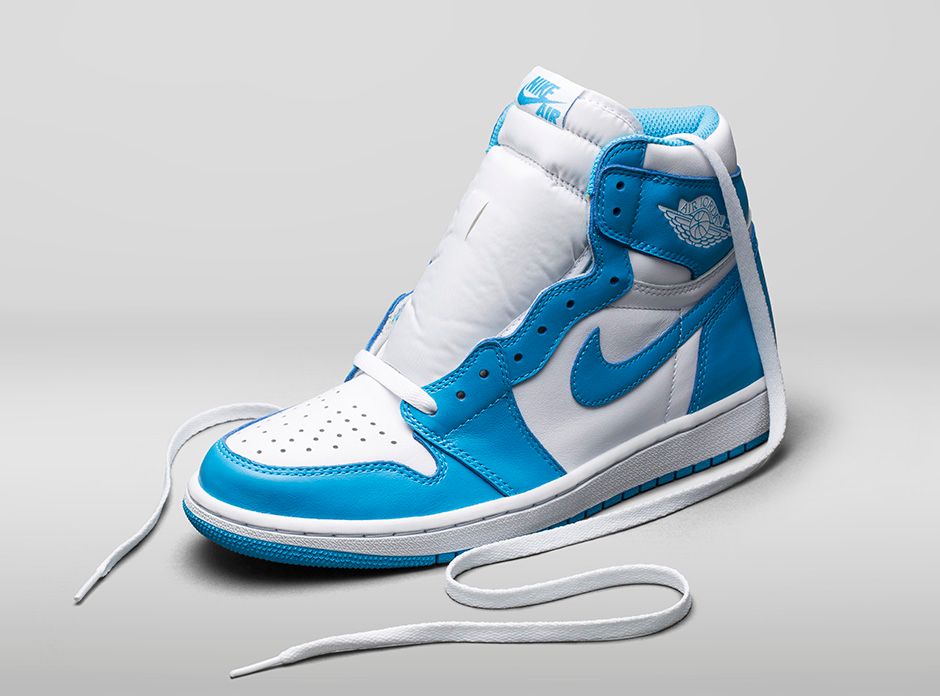 The Air Jordan 1 Retro High OG 'Powder Blue' is a magnificent shoe. Jordan Brand over the years has had well-known quality issues, often leaving admirers of the footwear brand very disappointed and full of disdain – the Powder Blue retro, however, is not a disappointment.
The shoe itself is a classic model, which, while cliché, and a statement of fact. It being Michael Jordan's iconic first shoe means everything to the athletic footwear industry and sportswear industry. It's not just equipment – it's art.
What makes this reissue of the Powder Blue so strong is the build quality. It's a true high-top basketball sneaker and it's tall (slightly taller than the original shoe). And North Carolina lovers have a hard time getting enough of the various incarnations of its Carolina Blue ancestor, but really, the leather looks divine. Basketball shoes aren't made of leather anymore – not the natural full-grain kind, anyway. Seeing a rich, bright Powder Blue-hued leather on a signature Air Jordan almost makes my mouth water.
Though there are several superior models to the Air Jordan 1, this is a success.
Photos courtesy of Nike