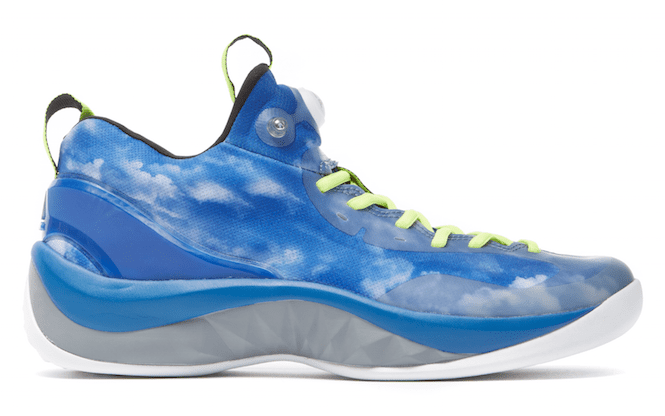 Just when you finally thought that Reebok was done with basketball, it brings back The Pump to the masses, and expounds on it — welcome the Reebok ZPump Rise.
It's hard to know what to make of the ZPump Rise. There are several elements that remind of the Reebok Shroud and the some of the Reebok Answer models from the 1990s and 2000s. Not only that, the design of the ZPump lends to the idea that these are built for comfort, but it remains to be seen will these can do for you.
See the ZPump Rise here, courtesy of our friends at Reebok.
Say hello to the new generation of the Reebok Pump Basketball sneaker: the ZPump Rise.

Reebok's patented Pump technology takes 360-degree custom fit back to the court with a true performance basketball sneaker.

Just like the game has evolved since the 90's, so has one of Reebok's most iconic technologies in sport. The ZPump Rise is unlike any other basketball shoe because it uses only 3 key lightweight parts to deliver high performance features and wearable comfort.

The fusion compression sleeve offers a seamless and irritation-free upper to enhance any modern basketball player's game, and an internal mesh bootie lends superior ankle support with that tailored personalized feel.  But what makes this sneaker stand out from the rest is the fully customizable Pump Air-Cage that provides the foot with a locked-in custom fit and added support.

The ZPump Rise will drop in three different packs through the rest of the year and the first "Cloud Pack" is set to launch, with 2 colorways of the ZPump Rise –  Dark Royal/White and Black/White.

Retailing for $124.99, you can grab them at Reebok.com or Finish Line.