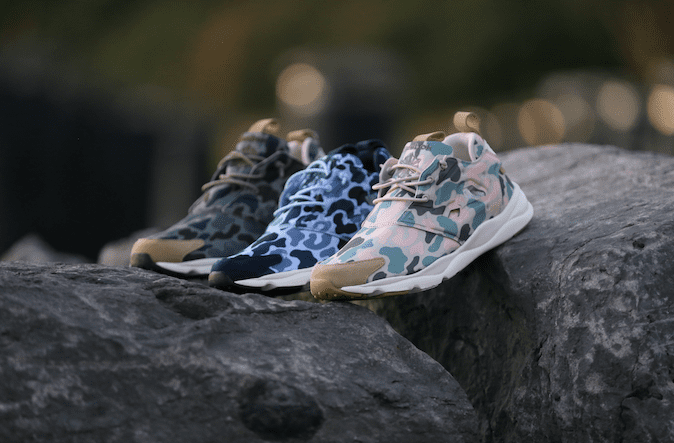 Very chill vibes coming from the Reebok Classic FuryLite Camo, and it's only for the men this time.
If you like casual athletic footwear with a running sole and a unique camouflage design, these may work for you.
You can see more on the FuryLite Camo here, courtesy of our friends at Reebok Classic.
Slimmed down and blasted with a fresh camo design, these FuryLites are a fearless addition to your repertoire of road challenges.

Descended from the iconic InstaPump Fury, the sleek design and bold styling of these sneakers is ready to destroy miles.

The shoes have a lightweight nylon camo upper and a low-cut design for freedom of motion.  The IMEVA midsole provides a cushioning boost, and the shoes also incorporate a molded quarter panel with a MonoMesh window detail for style.

Available in Stucco, Blue Peak and Cement colorways, the Reebok Classic "FuryLite Camo" is available now for $74.99 at Reebok.com.