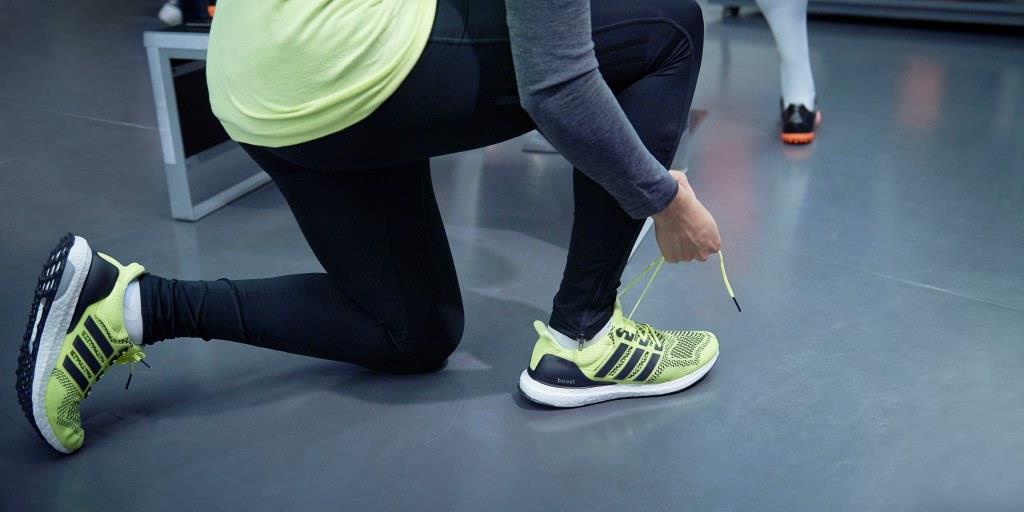 This quote by Ron Burgundy sums up at least one reason why running, err, "jogging", can be so essential.
Oop… I almost forgot. I won't be able to make it fellas. Veronica and I trying this new fad called uh, jogging. I believe it's jogging or 'yogging'. it might be a soft 'j'. I'm not sure but apparently you just run for an extended period of time. It's supposed to be wild.
Sufficient, no? Well, if you're not convinced, see why adidas says why.
[youtube]https://youtu.be/gqSEH4E3-UM[/youtube]
Ahead of this weekend's race, adidas invited a few lucky New Yorkers to participate in the NYC Energy Run. The exclusive 5k allowed runners to experience the city – vibrant, stunning and energetic – like they never have before. Fun and unexpected moments were planted along the route in the city's most iconic locations.

Led by Robin Arzon and DJ Neil Armstrong and laced up in the adidas Ultra Boost, participants:

Ran through the New Museum after dark where they sprinted up the stairs while street drummers cheered them on up to the Skyroom
Found themselves running on stage at The Box, an exclusive cabaret-style theater, singing as part of a Springsteen cover band to a live audience
Stopped at Sara T. Roosevelt Track where participants raced two-time NCAA Steeplechase champion Leah O'Conner and two-time NCAA 800M champion Robby Andrews.
Crashed a crowded dining room in the trendy NYC restaurant Bacaro
Ran up ten flights of stairs to a rooftop where a lit track guided their scenic run past breathtaking views of the Manhattan and Brooklyn Bridges
Ended in an after party with entertainment by DJ Neil Armstrong in South Street Seaport at the Boost Experience by adidas, an interactive mobile exhibit located at premier running events across the U.S.

adidas is building a movement we call Energy Running. The new breed of runner is bound together by a love for challenge, achievement and community. We're taking the trail runner mentality to the streets where nothing is an obstacle, but part of the unexpected and welcomed journey. Energy running is about discovery, testing yourself and experiencing your city in fun new ways. It's a about spontaneity – a promise that tomorrow's run doesn't have to look like today's. It's personal and rewarding – whether you're embracing your fearless inner athlete or sharing the experience with your community. adidas designed the NYC Energy Run to bring this inspiration to life.

Join the #energyrunning conversation on Twitter and Instagram. Be sure to tag @adidasrunning and show us how you bring energy to the streets of your city.