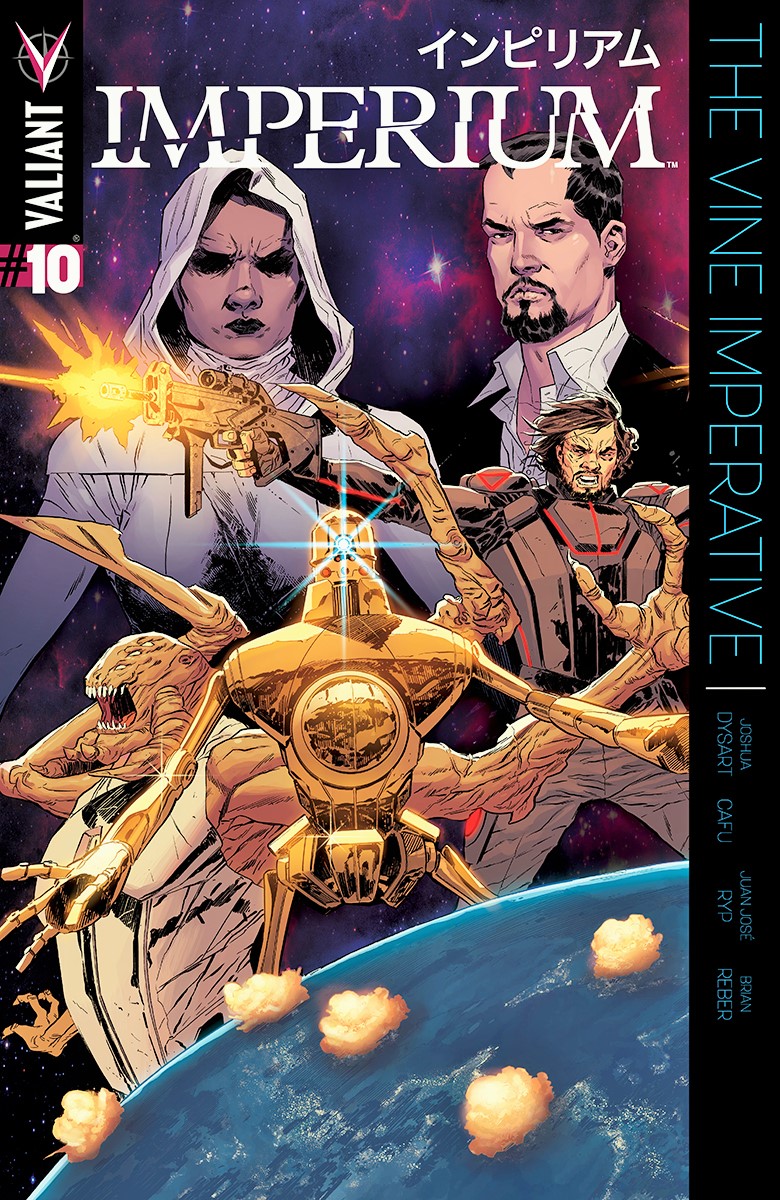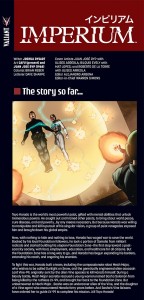 WARNING- The following contains spoilers
Cracking open Imperium #10 for Valiant Comics Weekly was a rare treat. This is an outstanding issue in every regard and one that should not be missed by anyone reading Valiant.
Effectively, the tale connects the decades-old Vine Planting Liberation Army against Toyo Harada to the present, when the daughter of a founding member finds herself close to both Harada and the ultimate vine weapon.
It's what happens between these two points, though, that makes this dense book shine. The connections are both deep and numerous. Each one flawlessly adds a thread to the tapestry of the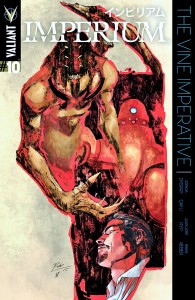 Valiant Universe, connecting dots hardcore fans will be pleased to know existed.
Joshua Dysart plays wonderfully within the sandbox of The Vine established mostly by Robert Venditti in X-O Manowar. Just one noteworthy moment is equal parts horrifying and fascinating as a Vine Planting transmits his final moments alive through the Vine's conscious collective while Harada experiments on his brain.
Art duties are split between Cafu and Juan Jose Ryp, illustrating the current day and 1960s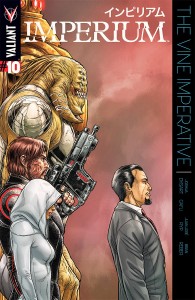 portions of the story respectively. While it would have been nice to see more from Cafu, Ryp's panels dominate most of the book, and it's easy to consider him one of the best artists employed by Valiant.
This series continues to delight. It is easily the most important book in the Valiant line, and this issue in particular adds invaluable connectivity to the universe. Check my author page to catch all my past Valiant reviews in addition to this one.
RATING: 5/5