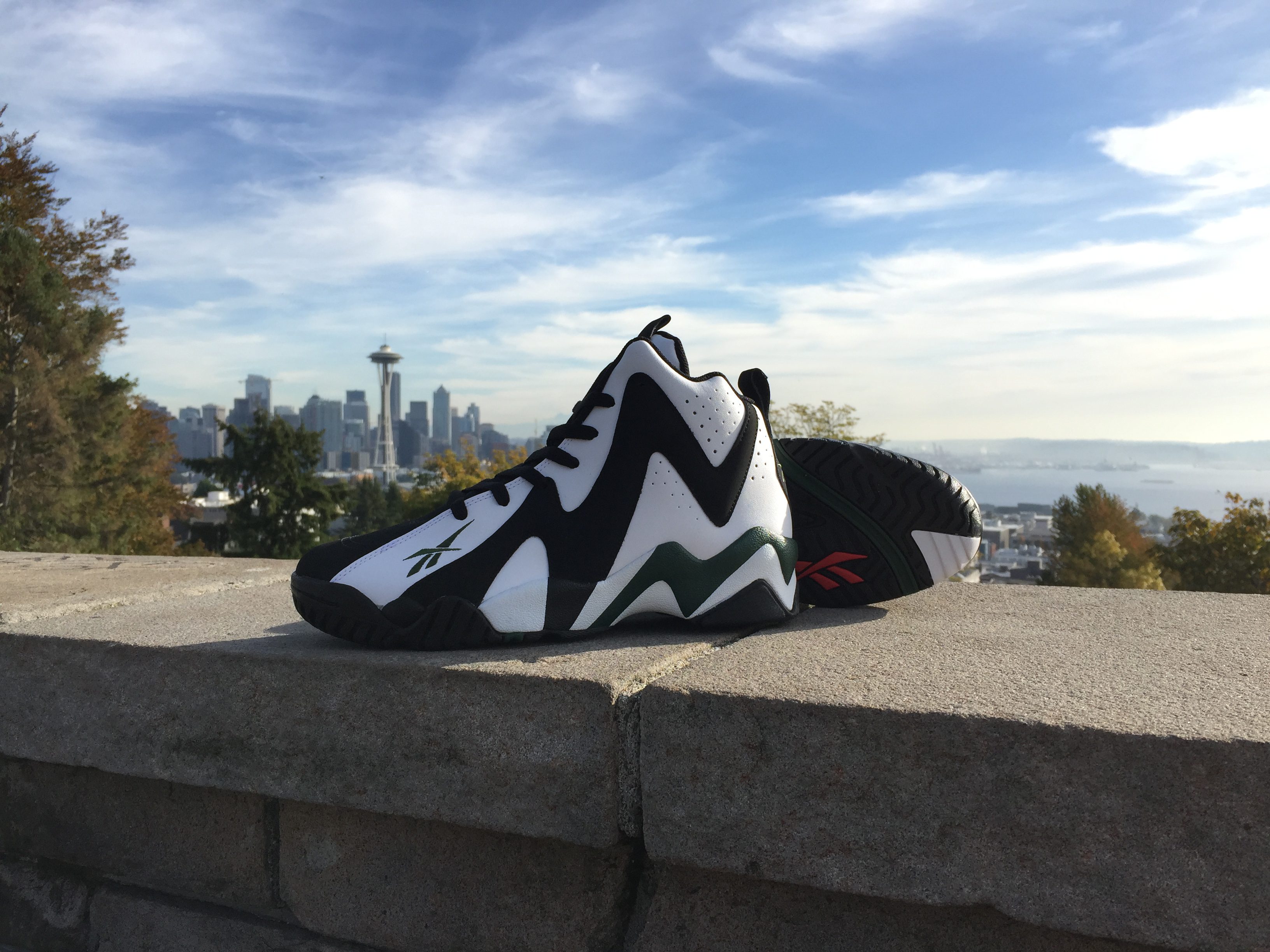 The Reebok Kamikaze II, worn by the electric Shawn Kemp — famously of the Seattle SuperSonics — was one of a kind, as was its wearer. And today, the rebranded Reebok Classic Kamikaze II is still one of a kind, so much that it coming back for an encore.
See about its glory here, courtesy of our friends at Reebok.
The original Kamikaze silhouette proves that an OG model will never go out of style.

The shoe worn by Seattle basketball legend Shawn Kemp is black and white with hints of green, which pay homage to his heritage on the court.

Although the shoe was first launched in 1996 as a nod to the Reign Man, this ground breaking style has remained one of the most iconic basketball shoes of all time.

Both the basketball player and street fashion connoisseur will love the aggressive design which is paired with Hexalite technology for incredible support as well as style.

Pick up your pair of Kamikaze II OG's on Black Friday, November 27th, for $114.99 at Finish Line, Sneaker Villa, Jimmy Jazz and Reebok.com.