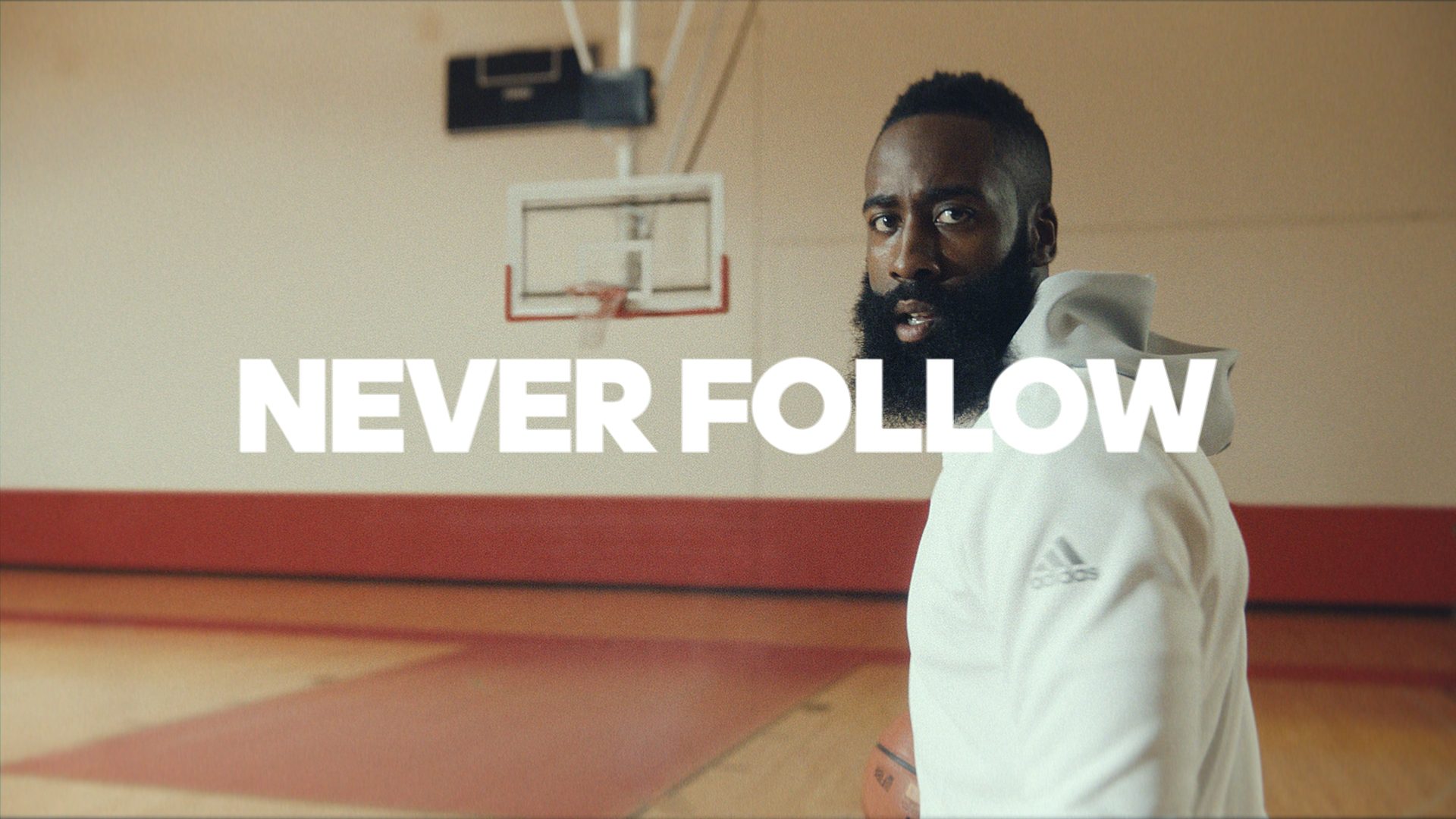 NBA superstar James Harden of the Houston Rockets been on quite a road to stardom in his career, and being conventional was never the way for him, and he's succeeded being himself — which shows in his new adidas video, "Creators Never Follow".
See the video here, courtesy of our friends at adidas.
adidas introduces Creators Never Follow, a new television commercial starring Houston Rockets superstar James Harden.

The spot encourages all athletes to define their own path and encapsulates adidas' vision of inspiring creators to lead their own game and celebrate every moment in sport as an opportunity to redefine themselves.

"I'm really excited about my first commercial campaign with adidas and I love that this spot is true to who I am, my style of play, and represents how we're going to disrupt the game, " said NBA All-Star Harden. "My story is about being your own person — from how you dress to how you carry yourself.  It's simple; you've got to be true and genuine at all times.  This campaign is all about that, and is just the beginning of what adidas and I will do."

Sports are changing. adidas and James Harden embody the bold, brash and new attitude of how sport can and will be played. He created a style all his own as one of the NBA's most dangerous offensive weapons with a repertoire of deadly step-back jumpers, a staggering Eurostep and bullet pass assists. Told through the lens of basketball, individuality and style, Creators Never Follow celebrates Harden's hunger to win championships, confidence to express himself and courage to carve out his own path. It relays adidas' vision to think differently and ultimately lead and never follow.

Creators Never Follow is the latest chapter in a series of commercials including Create Your Own Game, Unfollow and Create The New Speed, and starred global soccer stars Lionel Messi, Gareth Bale, Thomas Müller, Mesut Özil and NFL stars DeMarco Murray, Jimmy Graham and Sammy Watkins.

To watch Creators Never Follow click here, and to join the conversation @adidas on Twitter and Instagram.