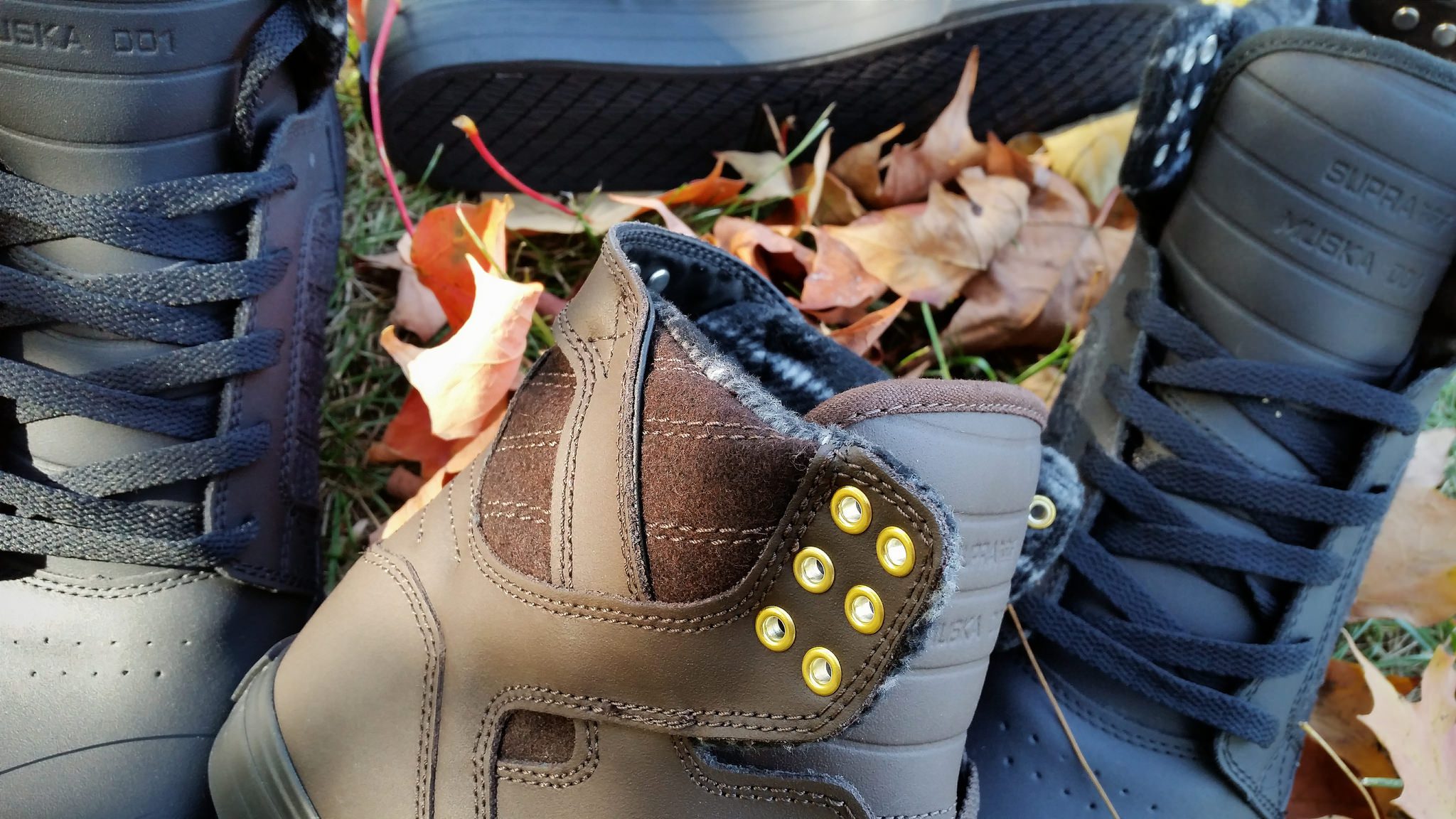 Look Closer at The BMF with Complex Media is all about giving you the opportunity to see the best footwear and sportswear in performance & lifestyle fashion in up-close and personal, high-quality portraiture served with a side of expert commentary. Inspired and provided by Senior Editor Sandy Dover.
---
The SUPRA Skytop is one of the iconic sneakers of the skateboard scene. Virtually an instant classic upon its release in the mid-2000s, the Skytop has become a go-to shoe not only for many a skater, non-skaters who want something comfortable but still sophisticated for casual wear. Many entertainers and music stars, including Lil Wayne and Justin Bieber, have the Skytop as a kind of performance sneaker for stage performances and dressed-up for red carpet events. Now, the silhouette has arrived in a new form to battle the colder elements, as the SUPRA Skytop Winterized.
You're formally invited to Look Closer and make a better informed opinion.
You're welcome.
Photography by Sandy Dover. Some rights reserved.
Special thanks to SUPRA.