Today, the revelation of the Air Jordan XXX has taken place and changed from foretelling to fact, and of course, every time a new Jordan releases people debate about it being one of the future Retros. 'Are those the shoes that we will wear 20 years from now just like we wear Jordan 4s, 5s, and 11s?' Answering this question would not only mean to predict the future, but also predict the forthcoming of the Air Jordan legacy. And to think even further, will the Air Jordan signature line stay as relevant or will it be replaced by another athlete's signature shoe? Nike has communicated that successful signature lines won't end with the athlete's career as they have announced a Kobe XI regardless of his retirement. So will the Kobe eventually be the Air Jordan of the future? Or will it be the LeBron or the KD? Not to forget that the Curry One has been the first Under Armour shoe to ever sell out and have fans camp out to buy it. It even has a resell market. Is there a scenario where Nike has to co-exist, share and even compete on the basketball performance market?
---
Break 'em in. #AJXXX pic.twitter.com/E4sa6RIs3y

— Jordan (@Jumpman23) January 16, 2016
If we take a look back in time, we will eventually notice that the common opinion about 'what's hot' hasn't changed a lot over the past years. We are still wearing Air Jordan 1s, Air Maxes, Huaraches and Air Forces. The adidas Superstar had a huge comeback last year and so did the Stan Smith. Basically retros are what we WANT from brands so that's what we get supplied with. We, the consumers, want those shoes back regardless of age and knowledge — there are 15-year-olds that look like they came straight from 1996 in a DeLorean. It's not always grown people who are on the hunt for the shoes they couldn't afford when they were children. It seems to be more than that. It seems like the classics of the past go beyond trends and history. If we take the Air Jordan I for example — the OG colorways still sell out every time they drop, and it goes further than sales. Besides its popularity, it seems to be the blueprint for many shoe styles, regardless of brand. Last year, Yves Saint Laurent has launched a high-top that looked like a bad knock-off and even came in the classic Air Jordan "Bred" and "Royal" colorways. The Air Jordan I that was born as a basketball player's first signature sneaker became an icon with a huge impact on fashion, culture and style up to this day.
#AJXXX Pre-flight checklist: ✔️Flight speed ✔️Seamless comfort ✔️Explosive responsiveness https://t.co/qtCm2DpECP https://t.co/mnRRsv3sGh — Jordan (@Jumpman23) January 15, 2016
Count it. Introducing the inspiration behind the #AJXXX. https://t.co/DJ4si736pd — Jordan (@Jumpman23) January 14, 2016
Are those old school performance shoes even comparable to today's releases? That's what human nature usually does – take a similar situation and adjust the outcome to something new that seems to be about the same. In this case, I don't consider it to be applicable, because there is one decisive difference between modern high-tech signature sneakers and retro silhouettes — but is this the right way to predict the future? Looking at older Air Jordan models, they rather give the impression of being lifestyle shoes as opposed to performance sneakers, but only if we judge them from the present without the context of the past. They don't have 'TECHNOLOGY' written all over them as today's shoes do, while LeBrons or the new Nike Kyrie (Irving) signature series don't feel like they were ever intended to be worn on a casual basis, simply because the designs don't suggest to combine them to casual clothes.
---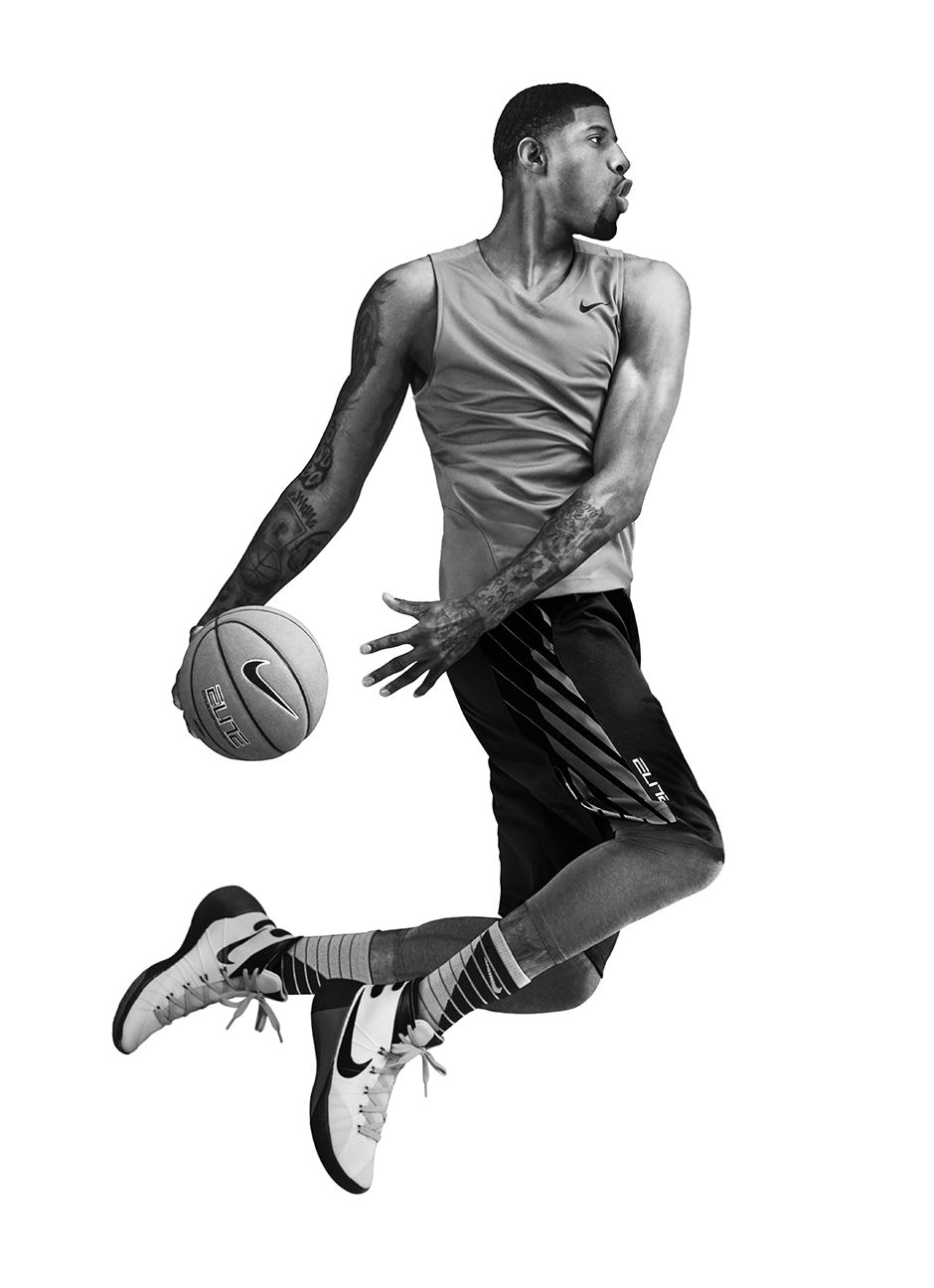 Another good example might be the Nike Hyperdunk 2015. It is very sleek, but still a high-top and every element of the shoe is a feature that is supposed to provide perfect performance on the basketball court. From an athlete's standpoint, the shoe is genius. It is the perfect sneaker for every type of player – it's lightweight and gives stability, but I've never seen it in a casual context. Why? Because that's not what it was made for. It's simple as that. The Hyperdunk won't be worn by kids in the future or get retroed (or so we think). It doesn't have any type of resell market or resell value, either, just because there is little demand for it off-court, and to boot, the Hyperdunk isn't a signature shoe that is connected to an athlete in name (although it is closely associated with Paul George of the NBA's Indiana Pacers and has inspired heritage rooted in the style of Kobe Bryant and Nike's Huarache line). There is Bryant or LeBron James or Derrick Rose, all whom have careers immediately connected to their shoes in the fans' heads. A signature shoe tells a story of losses and wins, success and failure, and is one of the few ways a fan might have to get a piece of his favorite athlete. So is this what decides a signature shoe's success and longevity? Does it all depend on how the athlete's career develops?
Head over to Piera's Kicks to read more
---
Today, the Air Jordan XXX is headlined by Russell Westbrook, superstar guard of the Oklahoma City Thunder, and while he's become a world fashion icon and dominant hooper in recent years, it's sort of difficult to know whether a signature series of shoes that don't have your name will create a legacy for your future of the product that's been worn. When Michael Jordan is the name on the shoe you're fronting, to say that it's difficult to eclipse the legend he is to cultivate remembrance of a product that you're the face of is beyond an understatement, no matter how great the marketing is — all of which in the end leads to one simple question.
As history is made, will the Air Jordan XXX survive the times?