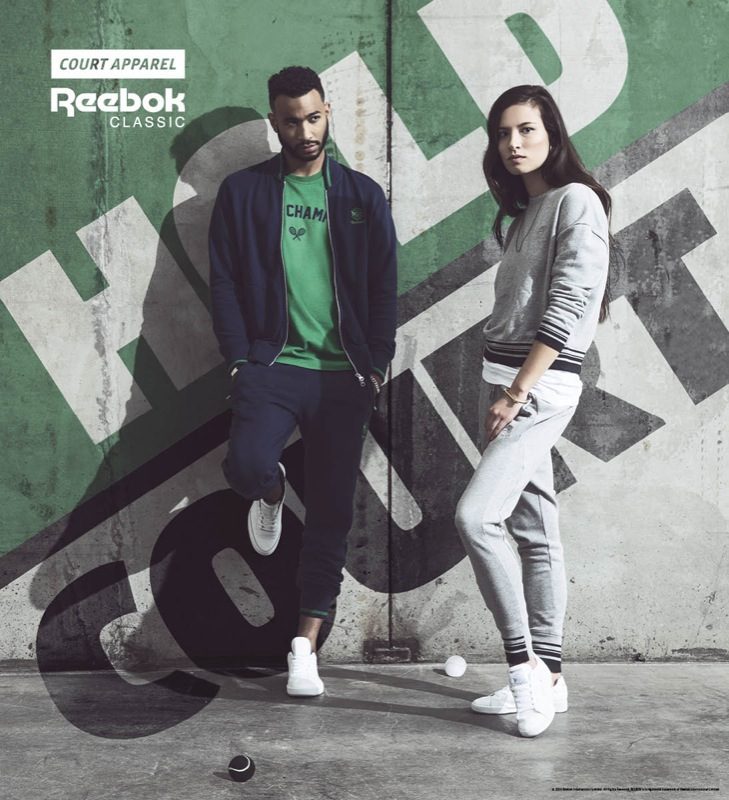 The Reebok Classic Club C is the epitome of the classic tennis shoe. There are few things more classic that that, so the brand has chosen to hold court to bring the silhouette back to the masses.
See about the new Club C here, courtesy of our friends at Reebok Classic.
The Reebok Classic Club C originally launched in 1985 as a tennis sneaker, but quickly became adopted as an essential fashion staple due to its sleek, timeless silhouette. The highly coveted shoe returns for Spring/Summer 2016 as the Court franchise re-launches with the NPC, NPC UK and introduces a casual apparel range of heritage inspired pieces, for a collection that combines classic design with contemporary execution.

The term 'holding court' is often used to describe individuals who are at the very peak of their game, commanding a situation and being the center of attention. Drawing inspiration from the Court franchise's tennis heritage while representing each sneakers' standing as a lifestyle item, Reebok Classic has collaborated with influential creative doubles who each 'hold court' in their respective field and inspire the notion of standing out from the crowd and blazing your own trail in life.

Musical collective and fashion stalwarts The Misshapes' Leigh Lezark and Geordon Nico present a relaxed look in matching slouched tracksuits which complement the paired- back aesthetic of the Club C sneaker. Bartoli Style, highly coveted stylists to the stars, match the deep red and blue kicks with sleek black leather trousers, skinny jeans, and oversized Reebok Classic logo tees for a chic spin on the collection. Marcus Troy and Naskademini, creative directors and lifestyle influencers, cut a bright stylized look in varsity inspired tracksuits and stand-out tees for a contemporary twist on the typically paired-back Court aesthetic.

Reebok's Court franchise takes its lead from the 80's, with each silhouette featuring soft garment leathers for luxurious fit and original Reebok Classic logos for a heritage spin. Re-introducing the sneakers' OG colorways in an array of colorways including white, black, red, plum, navy and khaki green, each design lets you style the shoe in your own way, enabling expression of stylish individuality in whichever court you hold.

The Reebok Classic's Spring/Summer footwear collection retails from $65 to $80 and will be available starting February. Men's styles will be available at Reebok.com, Urban Outfitters, Shoe Palace, Sports World. Women's styles will be available at Reebok.com, Shoe City, Cool J's, BX Footwear.