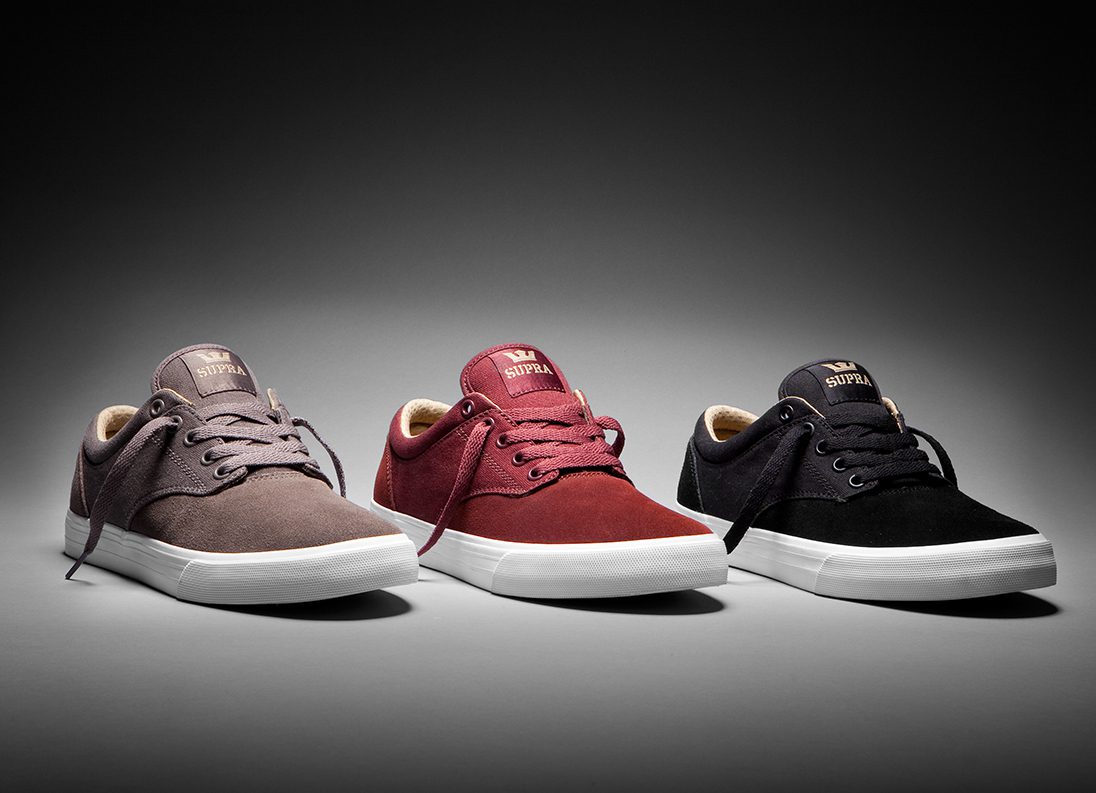 Skating has changed a lot, as far as the approach to footwear is concerned. As the sport has broadened and technology has evolved, so have the sleds that skaters perform in. However, SUPRA has maintained a brand that emphasizes a classic look for modern times, and in so doing, has produced the SUPRA Chino.
See more on the Chino, courtesy of SUPRA.
This season we are pleased to build on the heritage of timeless skateboarding footwear with the release of the Chino.

"I've been skating vulc shoes since I could remember," said SUPRA pro Boo Johnson. "I love that classic look with the thin sole. That simple style goes with pretty much any fit I wanna wear, and the board feel is perfect straight out the box."

For proven traction and performance we repurposed the traditional vulcanized sole of the Stacks II. A proven best-seller, the simple vulc sole offer s superior traction courtesy of a SUPRA TREAD outsole.

"We wanted to go with something familiar in terms of style and how the shoe feels when you skate," said Dennis Martin, Director of Skate Marketing. "In terms of performance, this classic vulc outsole is among the team's favorite."

Building on the familiar aspects, we utilized the upper of the low top Pistol team model and I proved up on the design. The construction features an unobstructed vamp paired with a recessed quarter panel and added collar padding, allowing for improved comfort and protection while reducing wear and increasing the life of the shoe.

I definitely knew it would be a nice skate shoe from the look of it," Boo Johnson said of the Chino. "They skate pretty damn good. They have really good flick."

The Chino debuts in signature color ways for three team riders who each represent a different aspect and approach to skateboarding. As an all-around skate shoe built for any terrain, we selected Boo Johnson, Dee Ostrander, and Oscar Candon to usher the arrival of the Chino.

"They're all die hard skateboarders with different backgrounds, but they're all 100% skateboarding," Martin said. "So they're each a great reflection of SUPRA Skateboarding and fitting ambassadors to promote the Chino."

Chino arrives to better skate shops worldwide starting early 2016. To learn more and to find a retailer near you, visit suprafootwear.com.