Brought to you by our friends at adidas.
adidas introduces the 2016 Boston Marathon® version of adizero Adios 3. This limited-edition running shoe features a Boston Athletic Association (B.A.A.) print on the open mesh upper, along with the official B.A.A. logo on the tongue. There are two colorways available; the iconic B.A.A. blue and yellow, and Equipment Green to commemorate the 25th anniversary of the equipment line and the first adidas Boston Marathon® Anthem Jacket.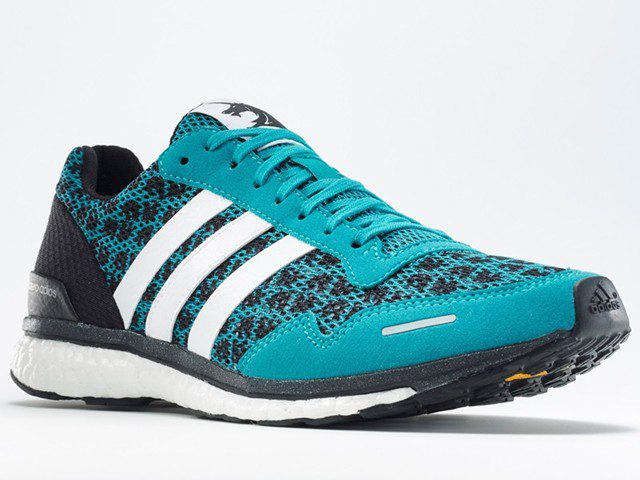 The adizero Adios 3 is a low-profile neutral runner with a breathable mesh upper and full Boost midsole designed for racing and fast training. The limited-edition adizero Adios 3 are available in both men's and women's models, and can be purchased for $160 only at the Boston Marathon® adidas RunBase store and the 2016 John Hancock Sports & Fitness Expo.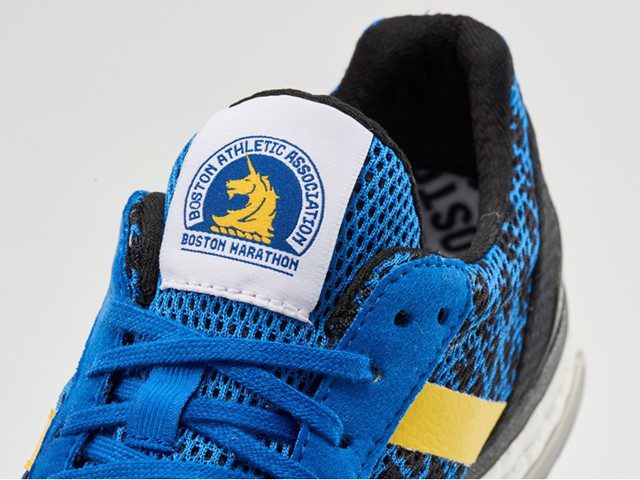 On Thursday, April 7, 2016, the Boston Marathon® adidas RunBase store will host a launch party for this limited-edition adiZero Adios 3 model. Check out more details about the event here: https://www.facebook.com/bostonrunbase.