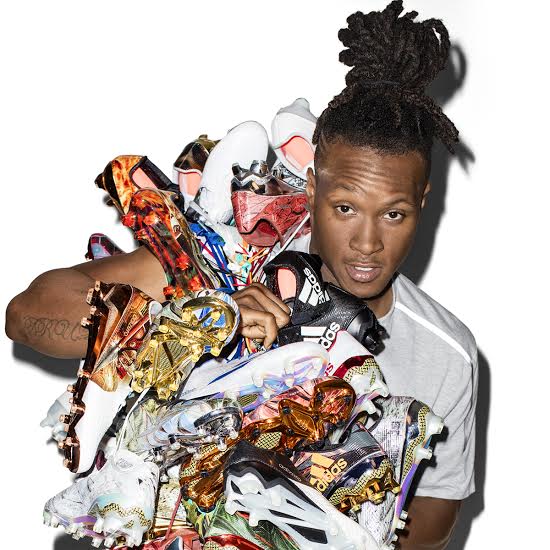 Brought to you by our friends at adidas.
adidas is proud to announce a multiyear partnership with Houston Texans Pro Bowl wide receiver DeAndre Hopkins.

Hopkins joins #teamadidas as the face of adidas Football's adizero franchise – the lightest cleat in the game. In this new role, Hopkins will be featured in a variety of adidas Football marketing campaigns and collaborate on future adizero cleats and accessories. Hopkins will also star in marketing initiatives across multiple adidas sport categories and adidas Originals starting this summer.

"adidas has built a ton of energy with their combination of innovation and style and I wanted to partner with them to help build on this momentum," said Hopkins. "I felt this was the perfect fit for me because adidas is already known for speed and I am excited about the potential to get involved with their work in fashion and culture – such as helping to bring a 'cleathead' culture to life."

A first round draft pick by the Texans in the 2013 NFL Draft, Hopkins made an instant impact on the team and across the league with over 3,500 receiving yards and 19 TDs so far in his career, including back-to-back 1,000+ yard receiving seasons in 2014 and 2015.

"DeAndre's style and personality, combined with his speed and tenacity on the field, are a natural extension of adidas Football," said Jeff McGillis, Head of U.S. Team Sports for adidas. "DeAndre is game changer on and off the field and we are excited to welcome him to the brand."

Hopkins joins the adidas Football roster of Super Bowl 50 MVP Von Miller of the Denver Broncos and Pro Bowlers Aaron Rodgers of the Green Bay Packers, Josh Norman of the Washington Redskins, Eric Berry and Marcus Peters of the Kansas City Chiefs, Malcom Butler of the New England Patriots, Tyler Lockett of the Seattle Seahawks, Delanie Walker and DeMarco Murray of the Tennessee Titans, among others.