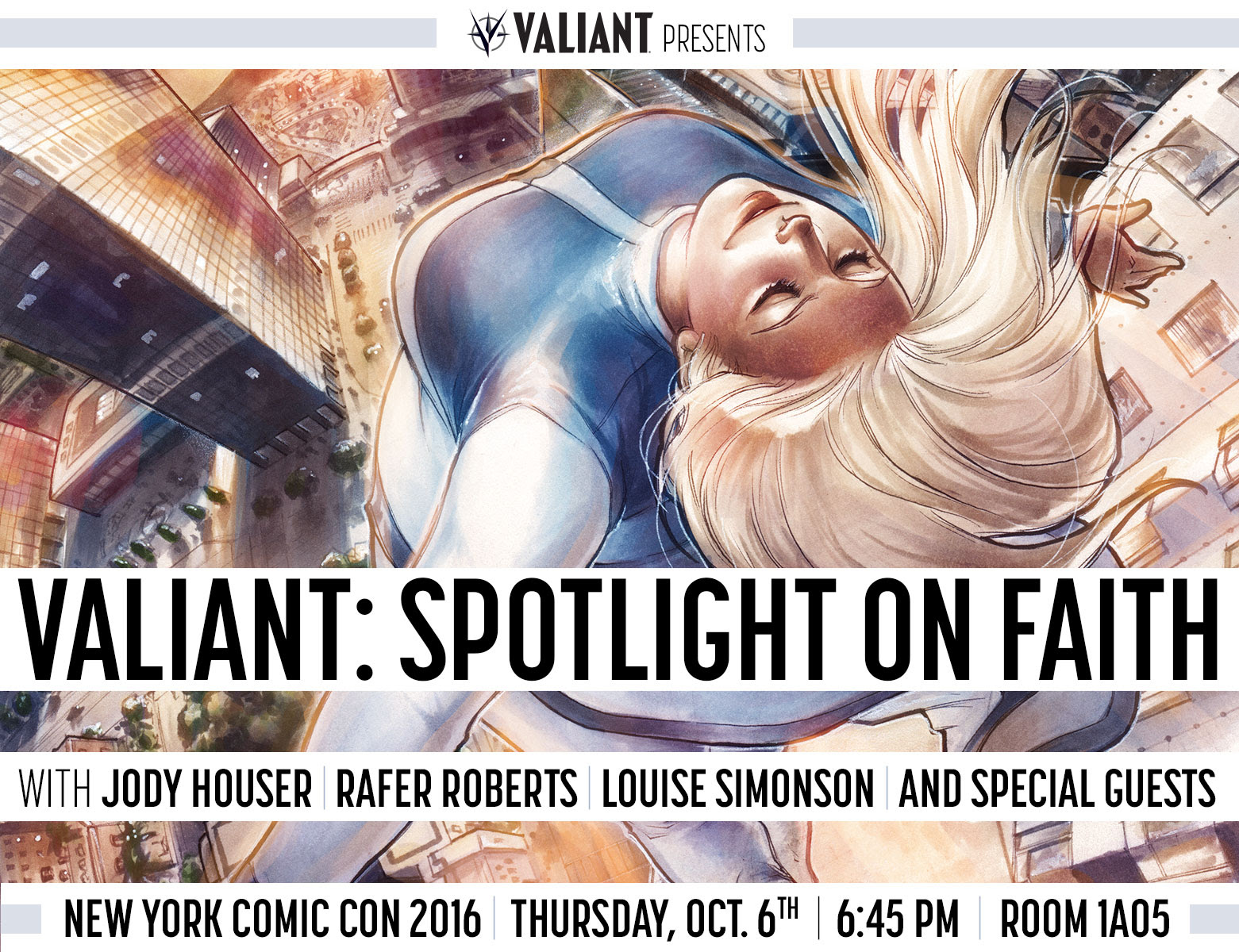 For the first time anywhere, Valiant is proud to reveal its staggering line-up of NYCC 2016 panels and presentations that will be taking over the Javits Center in the heart of New York City from Thursday, October 6th to Sunday, October 9th! Don't miss a moment as the best-reviewed publisher in comics steps to the fore for a weekend packed with exclusive news announcements – including first word on Valiant's TOP-SECRET, LIVE-ACTION PROJECT with Bat in the Sun, the producers of the smash-hit YouTube series Super Power Beat Down!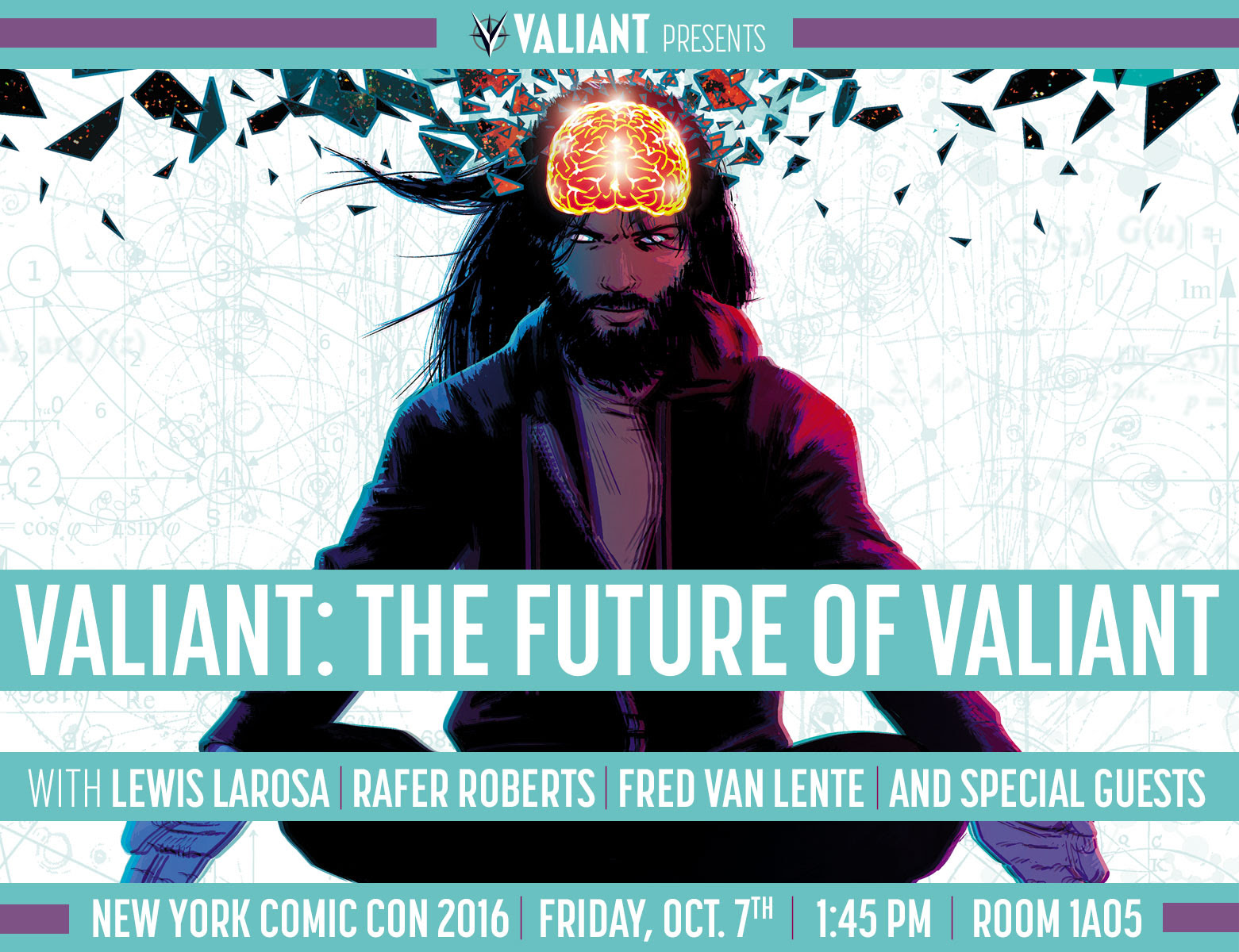 Plus: Valiant is taking over the city that never sleeps with a massive round of breaking news and in-depth discussions about some of the most talked-about series in comics today, including BLOODSHOT U.S.A., BRITANNIA, DIVINITY III: STALINVERSE, FAITH, GENERATION ZERO,HARBINGER RENEGADES, NINJAK, SAVAGE, X-O MANOWAR, and many more!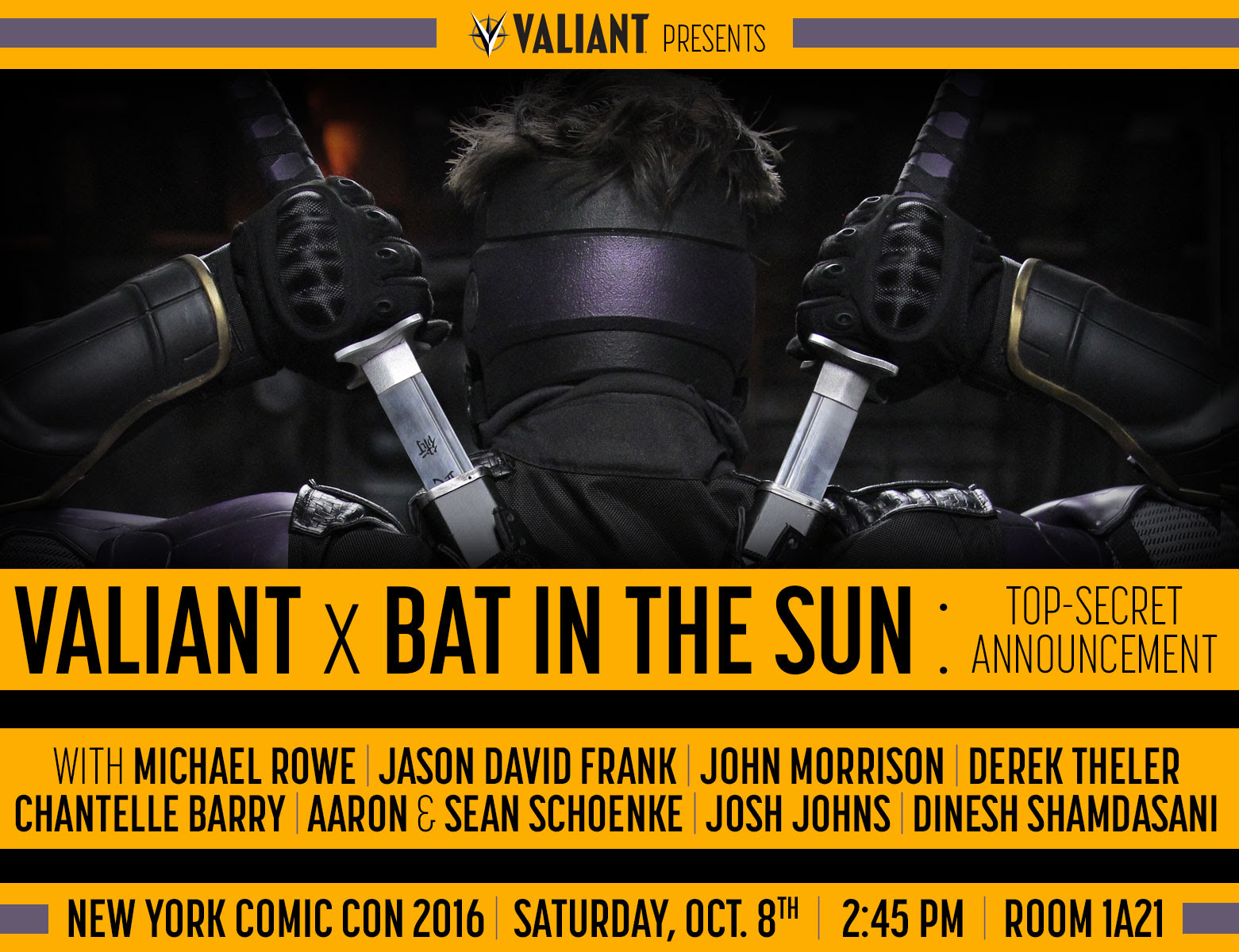 Also coming soon: Stay tuned for the first word on a host of NYCC 2016 convention-only exclusives – including the debut of an all-new vinyl figurine and a slate of never-before-seen merchandise benefiting Valiant's newest charitable partner!