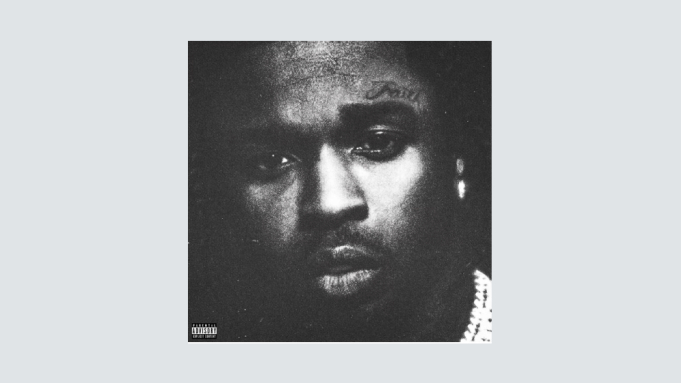 While remembering the life of Bashar Barakah Jackson, better known by his stage name, Pop Smoke, after he was tragically shot in Los Angeles after revealing his current address on a Facebook live, Republic Records believed that they had enough material to release a second posthumous album. His first, Shoot for the Stars Aim for the Moon, was released back in July of 2020 and one was one of the biggest releases of not only the summer but the entire crazy year of 2020. Shoot for the Stars Aim for the Moon brought a consistent and solid album across the board. While none of the tracks really popped out despite their popularity, 50 Cent did an incredible job bringing together what was thought to be a final send-off for a major artist whose life was stripped too soon at only the young age of 20 years old.
However, and what came as a surprise to most fans, executives at Republic Record and Victor Victor decided there was enough material to make a second posthumous album for Pop Smoke. Not only is this uncharted territory for Pop Smoke's discography as a fourth studio album, but especially as of late, there has not been an artist who had a second posthumous album organized for them. Faith, like Shoot for the Stars Aim for the Moon, is stacked with features from top to bottom, even including some bigger names than Shoot for the Stars Aim for the Moon. New features from Kanye West, Pusha T, Rick Ross, 21 Savage, Chris Brown, and Kid Cudi were all surprising names to have appearances on Faith. Lil Tjay, Quavo, Future, and Swae Lee are some familiar names that return to the album as well, creating a nice mix. This album on paper looks like it could live up to the expectations even after an inclusive Shoot for the Stars Aim for the Moon.
Breaking down the actual album, I enjoyed the intro to this album. Good News started with the instrumental of Pop Smoke's breakthrough song Welcome to the Party and his mother talking about the origin of his name. The intro left an incredible moment to transition to an absolute banger. But instead, More Time brings a more mellow and average first track to the album. I enjoyed the hard-hitting vocals from Kanye West and Pusha T on Tell The Vision. The drill beat also fits well and brings a classic Pop Smok theme to the album and to be joined with two rap legends makes an incredible combination. Top Shotta might be my favorite song of Faith. The Jamaican drums with drill sounds are an underrated combination. Between Pop Smoke and Pusha-T, Travi, and Beam as featured, the group brings a unique back and forth with level transitions. Manslaughter and Bout a Million lived to their expectations with quality features from Rick Ross and 21 Savage.
Brush Em and 30 were two of the most underrated tracks on the album. This is mainly because of their features. Rah Swish and Brizzy banks don't have nearly the same popularity as other features. But they still bring quality verses more than some of the more famous artists on this album. They also have catchy and clever production that makes the tracks more enjoyable. Genius is another great track on Faith. The singing in the beat brings a sinister vibe that fits with the features of Lil Tjay and Swae Lee. Mr. Jones and What's Crackin were two good songs but nothing out of this world. Takeoff and Future bring about what would be expected from artists like them. Chris Brown's feature on Woo Baby was excellent. He and Pop Smoke make a smooth duo and the chemistry between the two is wonderful. The album does have an excellent final track with Merci Beaucoup, where Pop Smoke ends with an inspiring message about being yourself and not letting anyone change you from being yourself and doing your own craft.
Overall, I would rate his album a 5.2/10 with some of my favorite tracks being Tell The Vision, Top Shotta, 30, Genius, Woo Baby, and Merci Beaucoup. Unlike Shoot for the Stars Aim for the Moon, this album has a lot of hits and misses. Whereas Shoot for the Stars Aim for the Moon had a lot of good tracks across the board. A lot of these features were very questionable even from the start. Especially the Dua Lipa feature, which I thought was absolutely horrendous. To almost carbon copy one of her most popular songs to use it for another major opportunity to be on one of the biggest rap albums of the year is not only lacks creativity, but lazy. Then she includes average lyricism and again copies a popular Pop Smoke phrase, "you cannot say pop and forget the smoke", which was lazy and also extremely corny. Kodak Black's feature on Back Door honestly ruined the entire song. He's someone who should never touch the realm of singing with the voice he brings to his own music. Spoiled was a song that I wish was just simply longer. Once the groove really started to hit, the song was over. It was disappointing to see a quality Pharrell feature be overshadowed simply from the length. And as much as I hate to say it, the Kid Cudi feature wasn't anything out of this world either. I was expecting much more from him. Faith is an album that brings a strong first half but immediately takes a step back in quality once the halfway point of the album reaches. The album is also formatted to where the fewer quality features are also on the second half of the album.
The creation and release of Faith bring up some extremely important questions on how we treat artists after their death. Most first posthumous, like Shoot for the Stars Aim for the Moon, are painted as a way to celebrate an abrupt ending for these artists who passed away in unfortunate circumstances. So if Shoot for the Stars Aim for the Moon is meant to celebrate the late Pop Smoke, then what is Faith meant for? Could it be money for the label? Potentially. Could this even be an issue if the album was just simply better overall? Also a big possibility. But there has been a lot of buzz since the release that this album should have never been released in the first place. Even Pop Smoke's best friend made a post about how Pop Smoke would have never wanted this album to be this way. While Faith doesn't cross into the realm of XXXTENTACION's Bad Vibes Forever for poor quality posthumous LPs, this album is much rougher than expected. I along with most fans would hope this is the last album we see from Pop Smoke, as he will likely be featured in other albums in the future. May Bashar Barakah Jackson rest in peace after a short but well-remembered life.