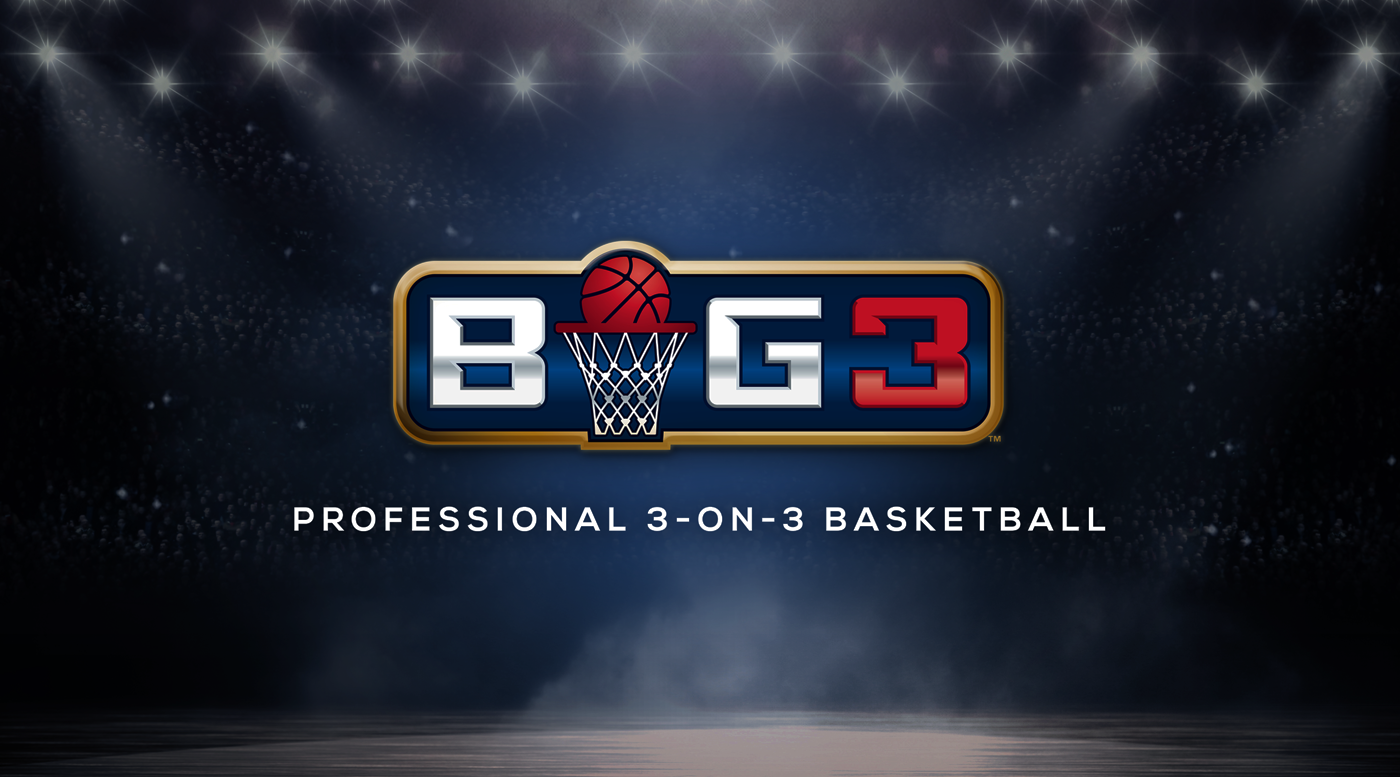 Ice Cube's Big3, 3-on-3 basketball league featuring "The Answer",  Allen Iverson, just kicked off it's season. With teams mainly consisting of ex-NBA stars and what some would consider draft busts, expectations weren't really all that high. But with the exciting finishes and the fresh take on 3-on-3, it generally impressed audiences with it's physical play, 90's era basketball flair, and a four-point shot thrown in.
Game 1: Ghost Ballers Vs. 3-Headed Monsters
This is an obviously a notable game simply by being the first in Big3 league history. Ivan Johnson (the most dangerous NBA player ever) scored the first points in the league's inception off of a classic Mike Bibby dish. It looked as if the Ghost Ballers were going for the upset until Rashard Lewis put his stamp on the game by scoring the game-winning free-throw off a Ricky Davis foul. Much credit to Ricky for single-handedly leading them back from a 59-54 deficit, but it was his foul that cost them the game on a back-to-back free throw sealing the deal, 62-60. Rashard went off for 27 points, Kwame Brown stole "Michael Jordan's "Secret Stuff" (SPACE JAM!) before the game putting up 17 points and collecting 13 boards nothching the first double-double in Big3 history. The Ghost Ballers also had three players with double-digit point totals. Bibby dropped 12, Mo Evans had ten, and obviously Ricky Buckets in the club with 23. Overall, it was great seeing these guys on the court again, even if Jason Williams (White Chocolate) had a nasty bump that took him out of this game, but it is reported he will be ready for next week's action.
Who's got next?
Game 2: Power Vs. Tri-State
First things first, the Power may have let Corey Maggette put up too many shots at will early on. Granted, he started to make them, but the rest of his team were the real producers in the first half. Jermaine O'Neal, Lee Nailon, and Mike James all played well exceeding everyone's expectations, I'd assume. James came close to a triple-double with 13 points, 12 rebounds and 6 assists. "Big Dog", Jerome Williams, entered the highlight reels with a monster slam off an incredible pass by Cuttino Mobley. DeShawn Stevenson showed-out with the ice in his veins, hitting a dagger for the game-winner, 62-58, with the Power taking the game.
Game 3: 3's Company Vs. Ball Hogs
Before we discuss the game, I am extremely disappointed that"The (FREAKING) White Mamba" couldn't come up with a better team name!
Even if you were just watching the broadcast you could feel when Allen Iverson stepped on the floor as the arena was ELECTRIC. Being the player/coach, he didn't play much and only recorded 2 points in 9 minutes, but he gets a pass, obviously. "Veal Scalabrine" also clocked in with two points, but he was there so it was automatically great. Seeing AI getting an iso-play on Brian Scalabrine is truly something you only get to experience with this league. Andre Owens was the real star in this game, racking up 29 points and 15 boards, giving us the most impressive performance in of the evening. The Ball hogs were up at the half thanks to a Rasual Butler three, but the lead didn't last very long. While Butler had 22 points and Derrick Byars posted 19, it wasn't enough to stop the 9-2 run that 3's Company opened the second half with. You have to credit to the Ball Hogs as they tied it up, but it was only to get demolished by a 13-3 closing run by 3's Company. This game was seemingly the marquee matchup of the evening according to the fan's reactions and early exit after the game ended, but the first two games were extremely tightly played and entertaining.
Game 4: Trilogy Vs. Killer 3s
By far my favorite team name in the Big3 league is the Killer 3s, who simply got beat down, but let's delve deeper. If Charles Oakley threw on a jersey and sat in the paint for the Killer 3s, they might have had a chance. Reggie Evans was a complete surprise totaling 18 points and 12 boards, but that was not even close to enough. Rashad McCants, the first overall pick in Big3 history, took control of the first half giving the Trilogy a 31-22 first half lead and it never any better for (Co-Captain) Stephen Jackson and the Killer 3s. Al Harrington would score the game-winner, adding to his game-leading 25 points. James White chipped in 16 for Trilogy and McCants finished with 15 giving the Trilogy a 60-45 win.